Bathroom is one of the most important yet cramped spaces of every residence as unfortunately it is not being given a larger area in the design layout of the residence. Bathroom area is not the issue but, the issue is proper and efficient use of bathroom space to get a well-organized and managed storage use of space given. Mostly bathroom suffers with cramped spaces but it doesn't mean we can't utilize it properly. You just need to study your bathroom area well, know your storage requirements accordingly and then put up your efforts to make your bathroom area well segregated and organized with proper plans of storing each and every item.  Bathroom storage issues can be sorted out with some easy and effective ways just with the appropriate and intelligent design ideas.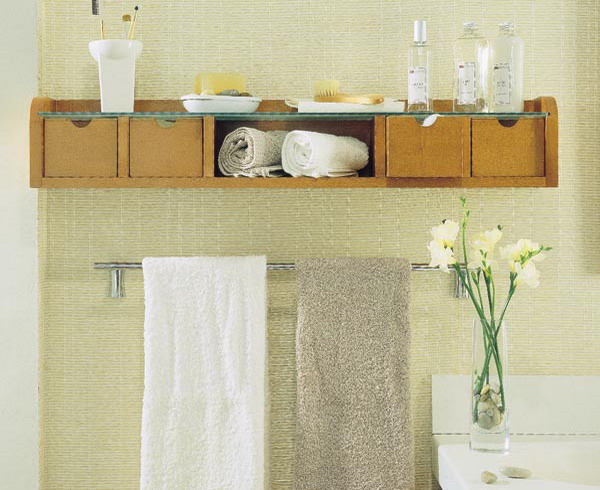 Here are some clever bathroom storage ideas which will definitely lift your bathroom space to proper and well utilized area:
Wall Cabinets: Making use of every inch of bathroom space is essential in a small bathroom.  You should hang a cabinet to make use of the empty wall space. The different compartments store a variety of bathroom items while maintaining an organized look. This way wall space is also utilized well for good and managed storage concepts.
Storage Tower: Built-in storage tower (as a wall niche) which not only stores several towels, but it also brings visual interest to the neutral bathroom.  It creates a visual impression to the emptiness of design and space. They are good place to add rolled towels in the compartment and to bring texture and color to the built in area.
Bathtub space: In and around bathtub space can be utilized well for the unique style of storage and organizing thing. When you are really out of space then why to waste even an inch. Make good use of bath tub space to get more of storage by pulling drawers, racks, corner shelves etc.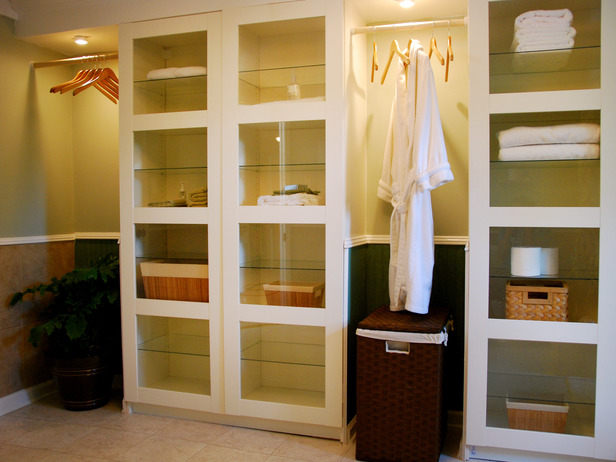 Storage Ladder: Free standing storage is always an awesome idea to go with as it flexible enough to move according to the changes and required design. It is a great option if you frequently change the design of your bathroom as well as it provides awesome storage space wherever needed.
Vintage Inspired storage: Place two or three large wicker baskets on a vintage vanity shelf to keep bathroom toiletries at hand and to bring visual appeal to the bathroom.
Vanity Niches: Create niches beside the mirrors to keep up the grooming materials like hairbrush, cream, shaving cream, oil, hair gel etc. It is always handy when you are in hurry moreover they are really helpful in segregating small but needful items of bathroom.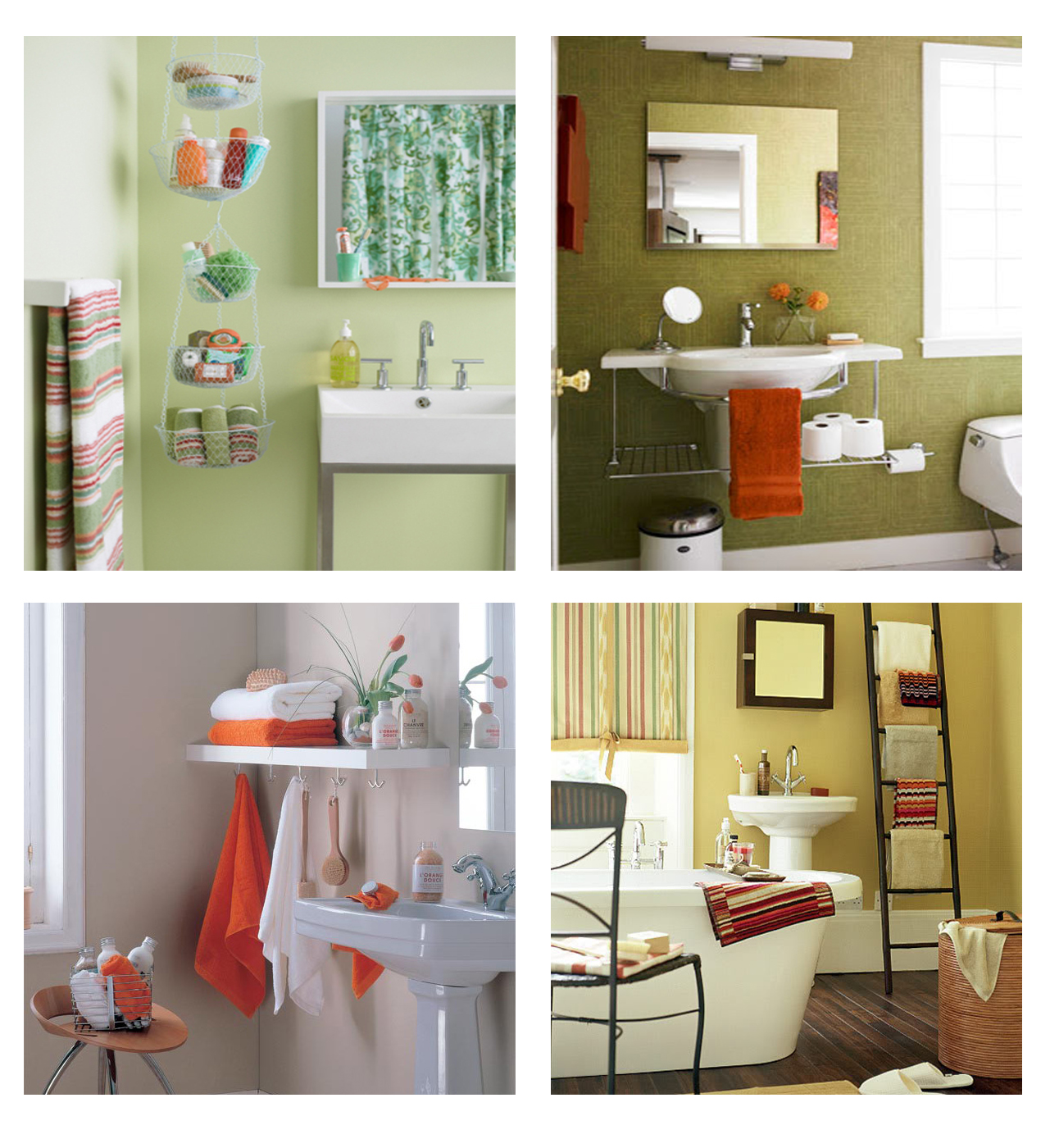 Custom Armoire (antique cupboard or wardrobe):  A custom-made armoire adds a warm, inviting feel to your bathroom while providing plenty of storage according to your choice and requirement. It coordinates with a custom vanity for a seamless look and great storage.
Stacked wicker baskets: These baskets are a simple, efficient way to add storage and visual interest to a small bathroom. Place the baskets underneath a pedestal sink to save room and to allow easy access to toiletries.
Custom shelving unit: Custom-made built-in shelving is one of the best options for an irregularly shaped bathroom. The different-sized shelving compartments allow for storage of a variety of items without making the space feel cluttered.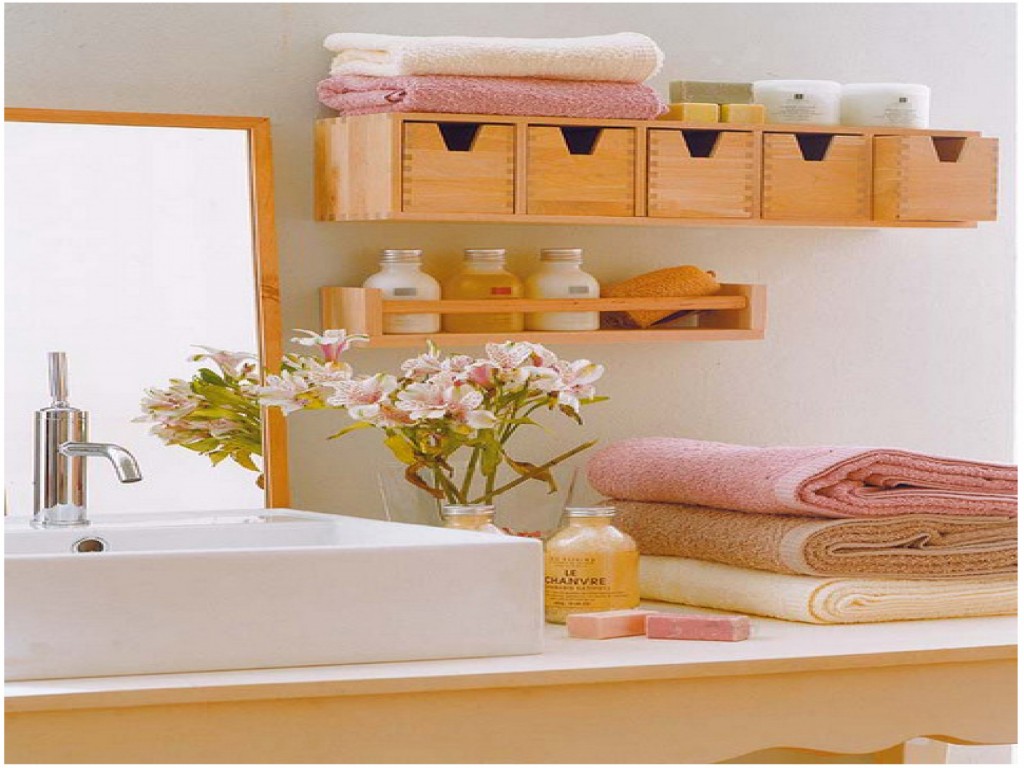 Installation of such quick and easy storage like wall shelves, open rack, baskets, vanities, towel bar, hook bars etc. give a nice boom to the space to be well used and well organized. Placing in just few racks, shelves or bar etc. is not a complete solution to the problem of bathroom storage. Remember when it comes to bathroom and kitchen "every inch counts" to get successful and appealing space so utilized each and every inch to make it more beautiful, convenient, well settled and superbly designed.

comments