You must have noticed these days' lots of walls, galleries, lobbies, etc. with lots of greenery, plants on it right! It is indoor gardening and when such indoor gardening is done vertically on the walls of the spaces it is called vertical garden. They keep the interiors fresh, good looking, dramatic and interesting. It's a garden with a lot of technology behind its relaxing green façade. In reality, what looks merely decorative is a carefully planned and balanced system of water, nutrients, power system, pumping, and of course plant-friendly lighting. Such green walls may be placed in indoors or outside, freestanding or attached to an existing wall, and come in a great variety of sizes to enhance the beauty of your design and style concepts.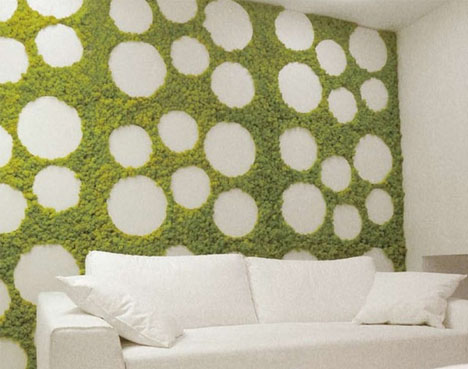 Interestingly a research has proved that "a layer of vegetation or vertical garden can reduce heat loss from buildings, cutting the wind chill factor by 75% and heating demand by 25%." Apart from its Eco-friendly benefits there are many more reason to get them installed at your spaces.
Improves air quality: It improves air quality of the building by filtering the footprints of carbon dioxide inside the room or space.  It cleans interior air space by removing VOCs and other harmful toxins like benzene and formaldehyde.
Enhance the beauty of the building: Presence of living walls gives an interesting and aesthetic look the space and the respective area. It is like adding an evergreen visual impression. They enhance the architectural beauty of the building giving it an aesthetic and amazing look.
It increases real estate value: As it provides a different and interesting looks, they increase real estate value as well.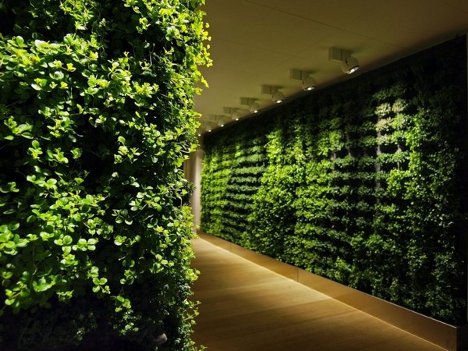 For the real charm and evergreen beauty of living wall in your interiors you need to maintain it  and for that one has the take care of the following things:
Inspect plants for overall health and moisture levels.
Trim and clean of all foliage as necessary.
Inspect plants for pests or disease.
Inspect water level in the holding tank and replenish as necessary.
Remove of any debris from the holding tank as necessary.
Inspect pumps and timers and clean filters.
Apply fertilizer through the irrigation system as necessary.
Replace any failed plants or irrigation components.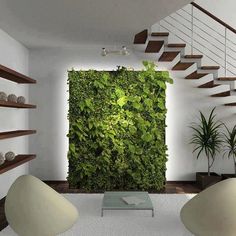 Add little artificial illumination around the vertical garden for that dramatic and impressive looks. Let the wall speak green and fresh forever with some of the lights and illuminative effects. After all anything in interiors without light effect is so incomplete and unimpressive. Fabricate the wall with different plants, herbs, urban herbs, you choice of flowers, etc. to get the most amazing and sweet living wall for your interior or exterior spaces.  But ("'for easy maintenance, choose durable plants that have shallow roots and do not require a lot of water. Examples include moss, flowering vine-plants, vegetables like lettuce and fruit such as strawberries").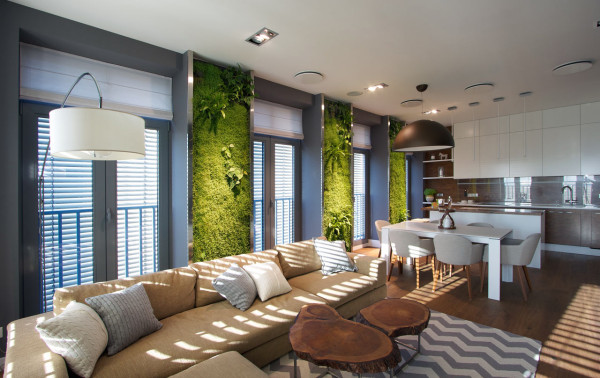 They can be perfectly placed in your living room, under the stairs, reception area back wall, galleries, lobbies of office, at the semi open terrace or balcony, etc. They don't harm any kind of formal or informal design settings. They are easy to go with every kind of area and theme. It's a garden with perfect fit to be accommodated in any size of room, wall, and area. They don't ask for too much of wall space or area. Make your interior look go green as your exterior or landscaping. It's a pleasant idea to go with for an evergreen design idea and interesting architectural structure.

comments