Insets in the wall, tiled niche, stone niche, wooden niche etc. an additional beauty as well as storage providing extra area for your spaces. Niches in the walls of bedroom, living room, bathroom etc. not only gives you more of the space to carry up few things, but they also provides you with amazing outcome of design and décor of interiors. Wall niches are one of the great room design alternative to maintain the smoothness, rhythm and harmony of your design concept. For much of the aesthetic look one can put it to a dramatic side of artistic visual effect. They have the immense power to rule over with balanced harmony and style for years with the same design and attitude.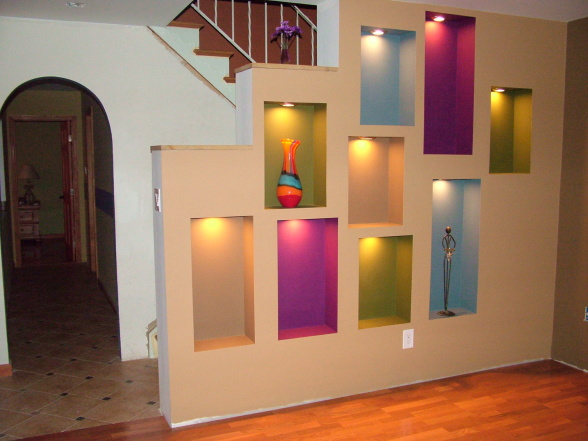 Niches are the smallest parts of your house and need that extra attention for beautifying the interiors. Giving your personal touch or design to a niche hugely depends upon your personal taste, occasion, styling and rest of your house interiors. With a little effort, you can earn accolades for using your niches in a classic way. What all niches want is your extra attention with purity of design and amazing partner to escort their beauty. That partner can be a wall art, texture paint, art piece, small painting, picture frame, candles, vases, small and medium size sculptures or statues etc.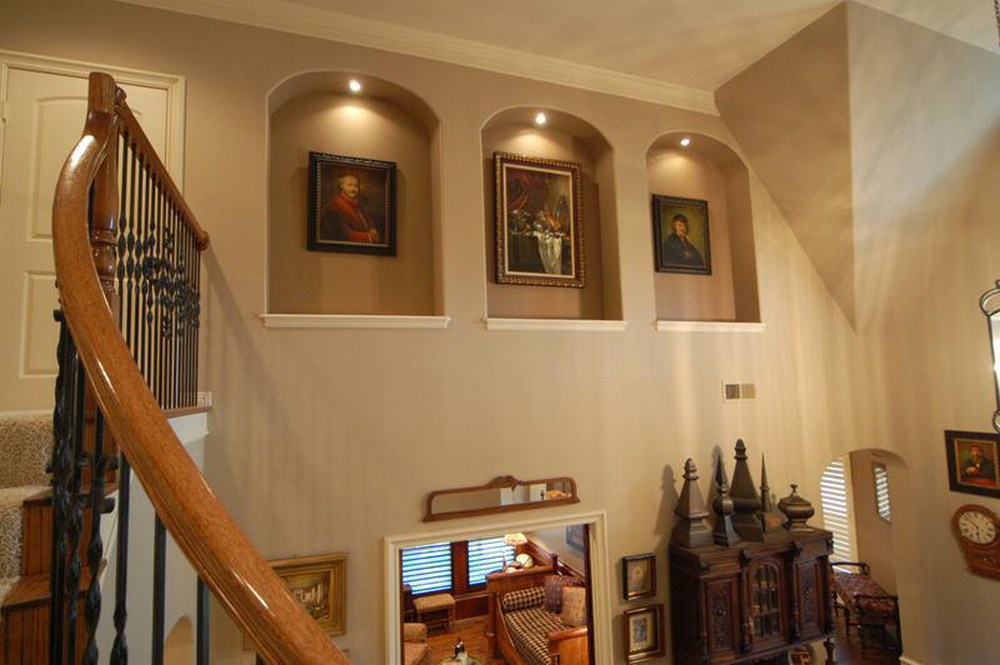 Wall niches immensely and immediately provides you with:
An Instant classy style to your home design and decors. They make your spaces more adorable, attractive and at times they do work perfectly as a focal point of any particular room or area.
Helps in showing some great artefacts or showpieces. They play big supporting role to show off your art collection. Now exhibit your art collection in the arms of wall niches.
Provides to extra space for some of your extras, books, flower vases, etc. Keep up your favorite collection of book, any particular item, old music cd's etc. in the save and secured arms of wall niches. No don't ask for any kind of extra space or floor area.
It creates amazing outstanding focal points at gallery, foyer, living room, fire mantel etc. When you are tired of thinking to create an amazing creative and attractive focal point for any particular space, don't forget to give a chance to a wall niche. It works as magic.
They serve you a perfect platform to showcase your excellent art work collection. Pull out your hidden art work collection from the cabinets and shelves. Exhibit them with proud and designer way.
They give you cabinet space & good wall area in bathrooms. As bathroom spaces suffer with less floor area they are always a good option to catch some more of the space area that too without disturbing the actual floor area.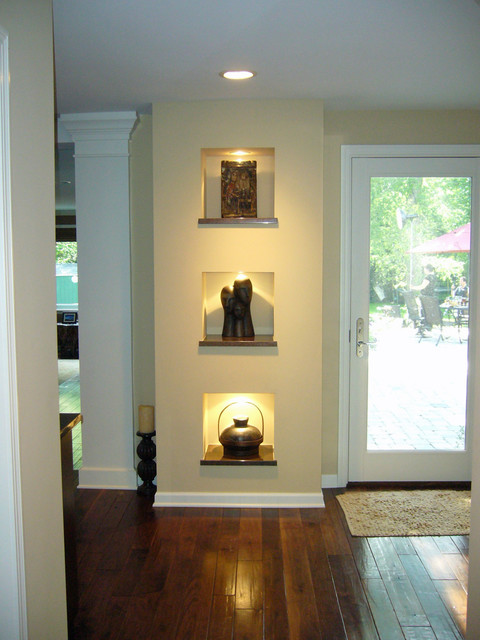 Wall niches provide you unending benefits but you also need to pamper them and play with the vacant space in a very beautiful manner. Design a wall niche with:
Materials like tiles and stones to create a versatile look and have a universal appeal forever.
Glass + wood + applying to niche base = elegant creativity.
Wallpapers are modern idea to cover niches with style and designer looks.
Putting in dramatic light effects to showcase your collection. Installation of focus light or a spot light is a useful tool for niche designing.

comments