Providing a wooden structure of 6'0"X 2''0"X 7'0" with different open and close compartments to a female is not enough. You know she is a delicate flower of different colors and expressions who have so much of stuff to organize, formal and informal to segregate, accessories to adore, shoe and sandals to line up, give special value to the ethnic and traditional outfits, then how come a simple wooden structure will work out for her. Pamper her and her stuff with a wardrobe with different compartments lined up with different flexible and smoothly accessible racks, pull outs, hangers, hooks, etc. Simple give her complete solution to stuff in all her belongings in a well-organized and clutter free manner.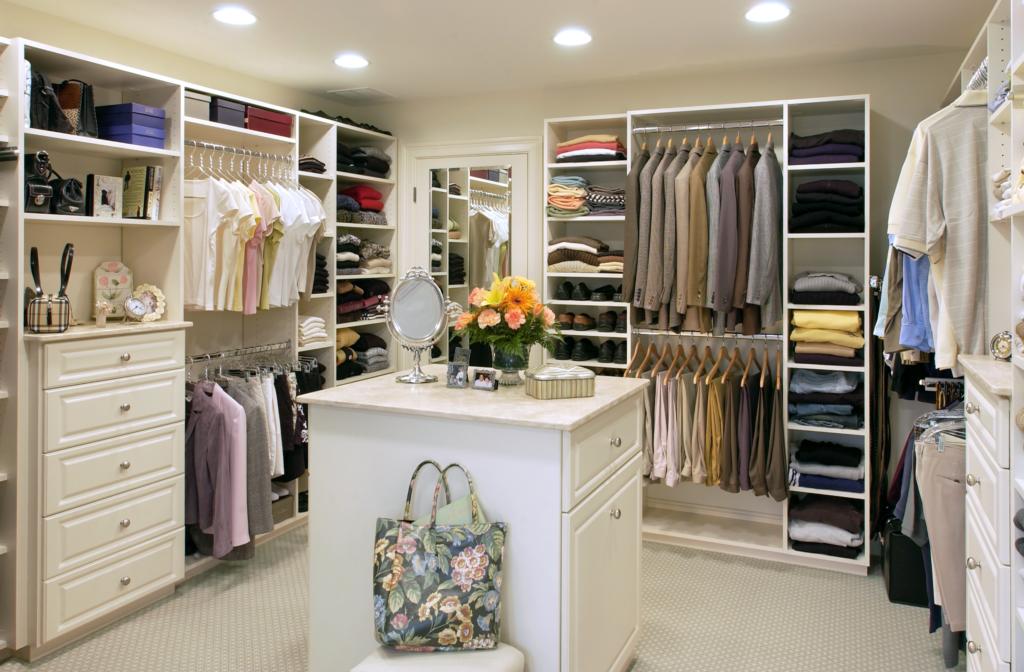 Also Read: MIRROR WARDROBES FOR ELEGANT BEDROOM DESIGNS 
Built in closets, walk-in closets or wardrobe, whatever it may be but customize them according to her needs and special requirements. To start up with storage solution comes up with the planning of lots of hanging space both at the top and the lower side of the wardrobe sections. Mix up well the hanging section placing them diagonally for a well-segregated section.
Cuddle up some space for accessories with the help of few pull out drawers, open compartments or say open racks. Placement of 4 to 5 drawers in a row vertically is helpful for keeping up the accessory stuff or stuff related to cosmetics etc. under one place.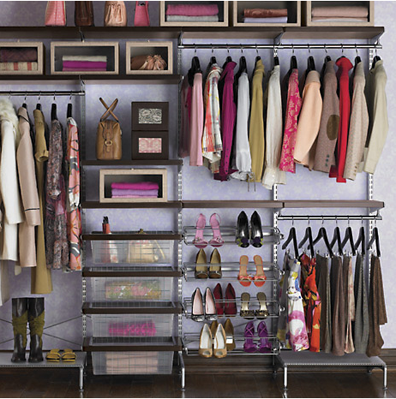 By placing an open section for shoe racks inside the wardrobe of under the wardrobe clothing space you can maximize the usage of space intelligently and wisely. Allow at least 10-15 pairs of shoe or sandals to get stored in the same section. Make it a beautiful and easy way to channel up the accessibility of the shoe and sandal section according to her choices and comfort.
Give a room to a mirror; may be inside or outside the wardrobe door. In short one must provide a complete package of dressing section to give it a finishing touch and complete look. Female wardrobe without dressing section is considered to be the most incomplete furniture.
 Read More: WARDROBE DESIGN IDEAS FOR A PERFECT BEDROOM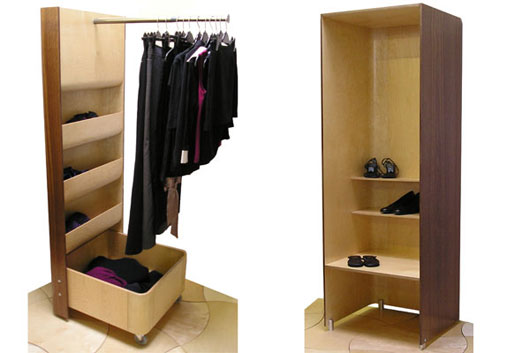 Light up the inner sections, cabinets or racks with cabinet lighting for a better, clear and quick view. Save her time and energy to find out her belongings at the time of need. For a well segregated and well organized female wardrobe placement of lighting inside her wardrobe cabinets, racks are important.
Give some extra open space or say a big open rack for the comfortable storage of her hand bags, belts, stalls, over the clothing accessories, etc. Allow her to match up well with everything when she is going to get ready for any of the formal or informal event.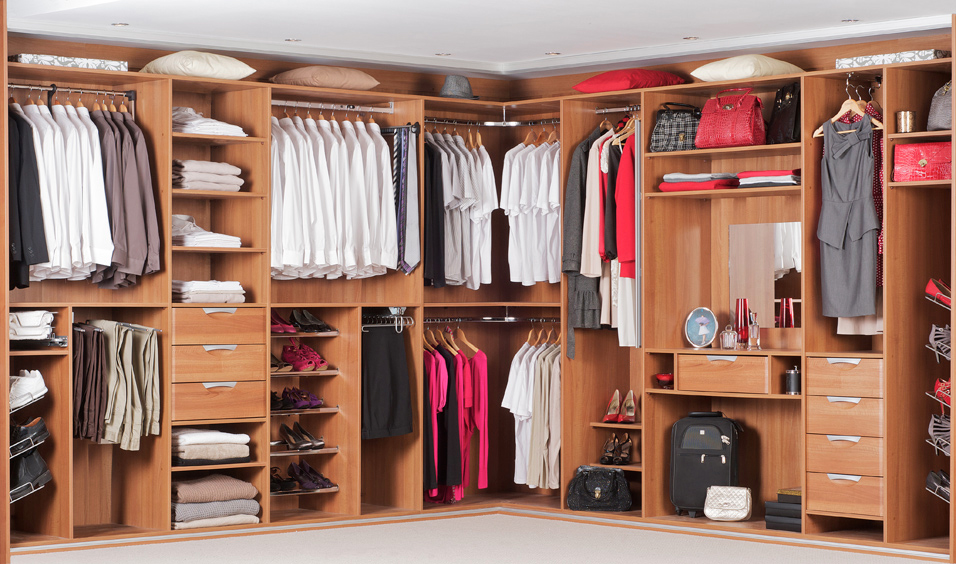 Few major and important element of female wardrobe is ample of hanging spaces, versatile open and close storage area or racks pull out drawers section, shoe or sandal stands, and accessory section and not to be forgotten is the inner lighting for the cabinets inside.
She takes care of the whole family, your world and your belongings, then why can't you put few efforts to make her world bit organized, well settled and well maintained with the help of sleek, modular set of fixtures and design settings of her wardrobe. It is not just customizing her wardrobe, it is like getting a big smile on her face forever with a space which is organized, well designed and well divided just for her and her stuff..!

comments