Whether you have a large garden, a quaint patio, or a tiny balcony, today's outdoor spaces are commonly curated for daily usage as opposed to just infrequent weekend get-togethers or cookouts on balmy summer evenings.
From larger landscaping initiatives that could potentially increase the value of your house to simple designs that are ideal for a back garden without breaking the bank. There are tons of ideas available to transform your backyard into a cheerful, sociable environment that will make an enjoyable space to hang out.
Do I Really Need to Design My Back Garden?
This year, it's getting harder to distinguish between indoors and outside. With garden furniture that resembles contemporary living and dining room furniture and blends in seamlessly in any setting, flowing transitions to the outside living space are achieved. The design of the living area is completed with inviting accents like modest lamps, cushions, and other decorative things.
Back garden designs will keep yards of all sizes looking lovely all year long, turning whatever space you do have into the family's favorite spot throughout the year. One popular option is artificial grass because it is easier to maintain regardless of the season.
Flourish in Color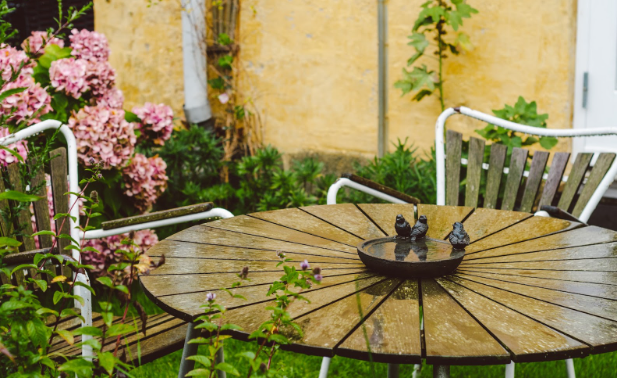 Source: https://unsplash.com/photos/gfLPnF6l7t4
Consider brilliant, daring jewel tones in bold hues in choosing flowering plants to provide good energy to your landscape. This year, mix and match a variety of flowers in red, orange, magenta, lime, and deep purple hues.
To draw attention and pollinators, combine rich blue-purple and acid yellow. Planting dark foliage from plants will help offer color to highlight lighter blooms. Plants with foliage provide drama and create a lovely contrast with buildings, green foliage, or blooming plants.
Going Eco-Friendly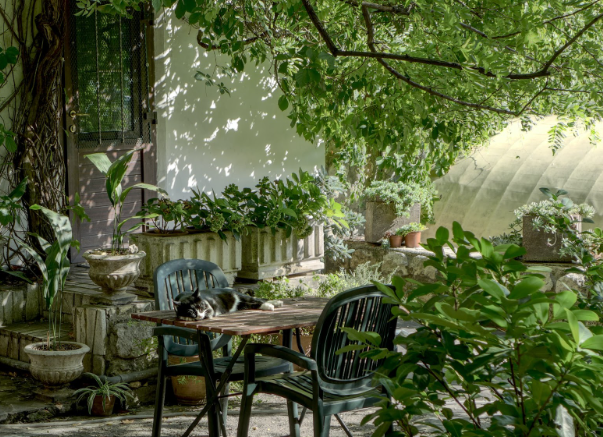 Source: https://unsplash.com/photos/Q0IrpWQIMR4
The use of environmentally friendly materials and designs appears to be the central subject of landscaping trends. The only thing stopping you from reusing materials is your creativity; for a really distinctive style, you may mix and match various materials or utilize discarded household objects.
Low-carbon products are becoming more and more popular. It is essential to buy only locally produced goods, including furniture, fertilizer, and other items. The act of gardening alone is considered to offer several advantages for mental health, including reducing stress and anxiety.
Rounded Furniture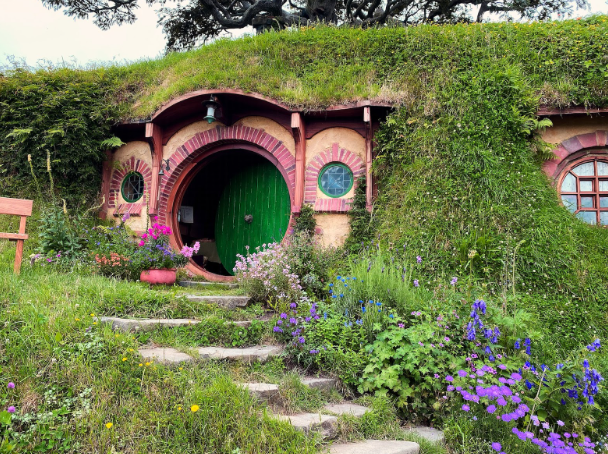 Source: https://unsplash.com/photos/2cJorWzURNE
Gardens are a good place to unwind and host loved ones while enjoying the outdoors. Cozy garden design ideas must include comfy furniture, accentuating fixtures, and a well-chosen color scheme.
Edges are a thing of the past. For this year, garden furniture is all about incorporating one's space into the environment. This year's lounge furniture showcases the exquisite workmanship of interior design, with naturalness being the dominant trend right now. This calls for shapes that are rounded and are created from wood, stainless steel, or wickerwork.  
Whether you are set on a fully blooming kitchen garden or searching for carefully managed green surrounds, you will be able to make your place one to rest and unwind in by planting up your best flowers and watching them develop from your comfy patio or sun chair.
comments