Floor designs and materials not only give good and touchy looks to floors but they also help keeping space cool and calm. Let your floors get the best of designs, looks, and better life with designer floor materials and design ideas. Enrich the beauty of your project, home, office etc. with flooring patterns, new floor trends, materials which suits up best to your project and design requirement. Floor designs give a complete finished look to your design ideas. Most of the people do not understand the importance of floor designing as they just consider it as the base of any room or space but one should always appreciate the surface with good work and nice design ideas. After all it's, part of your spaces. Floor designing is not a difficult task to do, it's one of the most easily and interesting part of Interior Designing. Moreover, with so many options and types of design it has become much easier to select the floor patterns, materials etc. according to room, spaces and design ideas.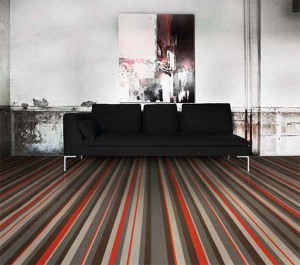 The type of flooring can make a significant difference in the appearance and finishing of your project. Good looking flooring can enhance the value of the home, formal looks of an office or other space and can possibly attract new customers to showrooms , resturants, hotels, etc. Choosing the type of flooring depends upon few factors for example space used for commercial or residential purpose, age group, weather conditions of the particular city all-round the year (as few flooring materials are not suitable for extreme humid weather conditions), furniture,  regular traffic  etc.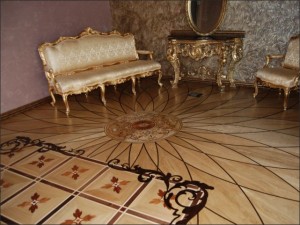 Most commonly and best suitable to every conditions, traffic, furniture, spaces and purpose is Marble flooring. Floor covered with marble are best suitable for every kind of climate and weather conditions. They gives a simple, royal, elegant looks with a long lasting advantage and easy to maintain characteristic. Their unlimited texture and colors give you full freedom to browse marble materials and design to choose according to your requirements and needs.
Floors covered with wooden strips or wooden blocks are known as wood flooring. Wood flooring give a royal look as well as its perfectly suitable both for residential and commercial purpose. But wooden flooring is too much noisy and it is not suitable at any humid weather conditions, moreover they are rarely washable and a bit costly for your pockets.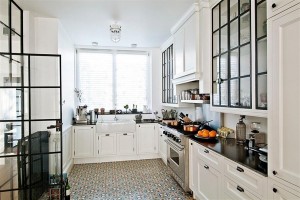 Tiles- most commonly used and easily affordable floor coverings with varieties of designs, unlimited patterns, looks, textures etc.  Easy to use, simple to maintain, long lasting, suitable for every room and space, (formal or informal) good resistant to weather, fire, heat etc. Comes in marble, granite, wood, rusty iron, wet look finish simply to fulfill every area and space requirement. But they can break or crack easily at times as they can't bear too much of weight or heavy furniture traffic.
The most royal sort of flooring after marble and granite and wood is the glass flooring. Best suitable for commercial complex or offices, shops, restaurants, hotels etc. Not so good for residence floor design. Kind of glass used for glass flooring is has their own thickness, toughness and strength. It gives a royal touch to floors, suitable for every climate and comes in many patterns and designs. They just simply an add on beauty to your formal and expensive projects.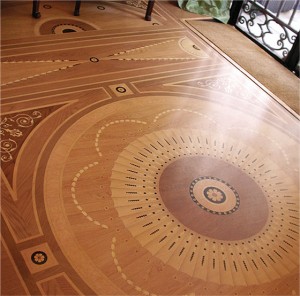 Mosaic flooring – One of a unique kind floor designed with marble chips and white cement. Effective in design ideas, cost efficient, long lasting and suitable for every weather condition. But it is hardly used in commercial spaces. On the other hand they are very trendy as well as have a traditional touch if installed at outer courtyard, inner courtyard or balcony of the residence.  They have that unique quality to attract all age groups, fit in all the spaces of any area and give a smooth designer look to the space.
Interestingly all the spaces starve for unique, stylish and trendy floor designs to get that touch of perfection and impression. Whether it's your living room, kitchen, kids room, master bedroom, office, reception area, hall, gallery, balcony, courtyards, etc. they all get true and complete beauty when pampered with proper floor designs, materials and ides.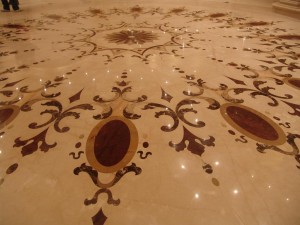 Do not let your work be incomplete and indecent. Floors are the base of your construction; rooms and spaces so make them elegant is well behaved with floor designing. Let your design and decors get connected to your floors and their beauty.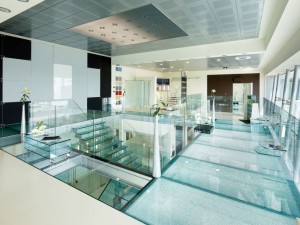 Image Credits: http://www.interiorfloordesigns.com/

comments