Ganesha Chaturthi, the great Ganesha festival, also known as 'Vinayak Chaturthi' or 'Vinayaka Chavithi' is celebrated by Hindus around the world as the birthday of Lord Ganesha.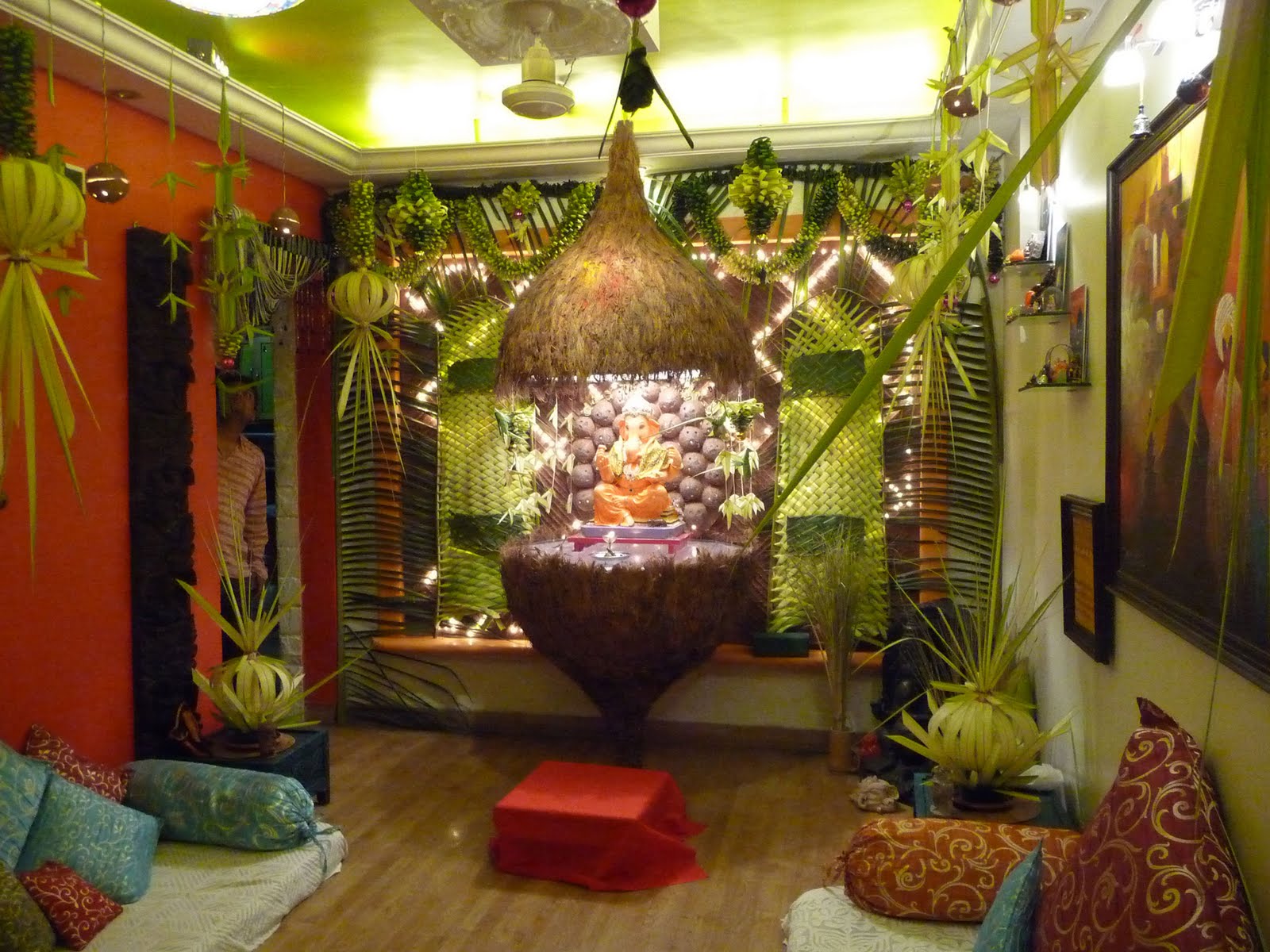 First of all it is very much necessary to find the suitable space to establish idol of lord Ganesha and for that northeast corner of the home is most appropriate as it bring happiness so keep it clean and peaceful. Clean the home and to purify it sprinkle  water in all corners and rooms of the home a day before the festival begins especially to the area where you going to place the idol.
Enjoy a safe Ganesh Chaturthi without harming the environment.
Traditionally, clay was used to make Ganesh idols. Over the years however, plaster of Paris (POP), which is lighter and cheaper, has become the favoured material to mould these idols. POP contains chemicals such as gypsum, sulphur, phosphorus, and magnesium. The immersion of idols made from non-biodegradable or toxic materials has the following repercussions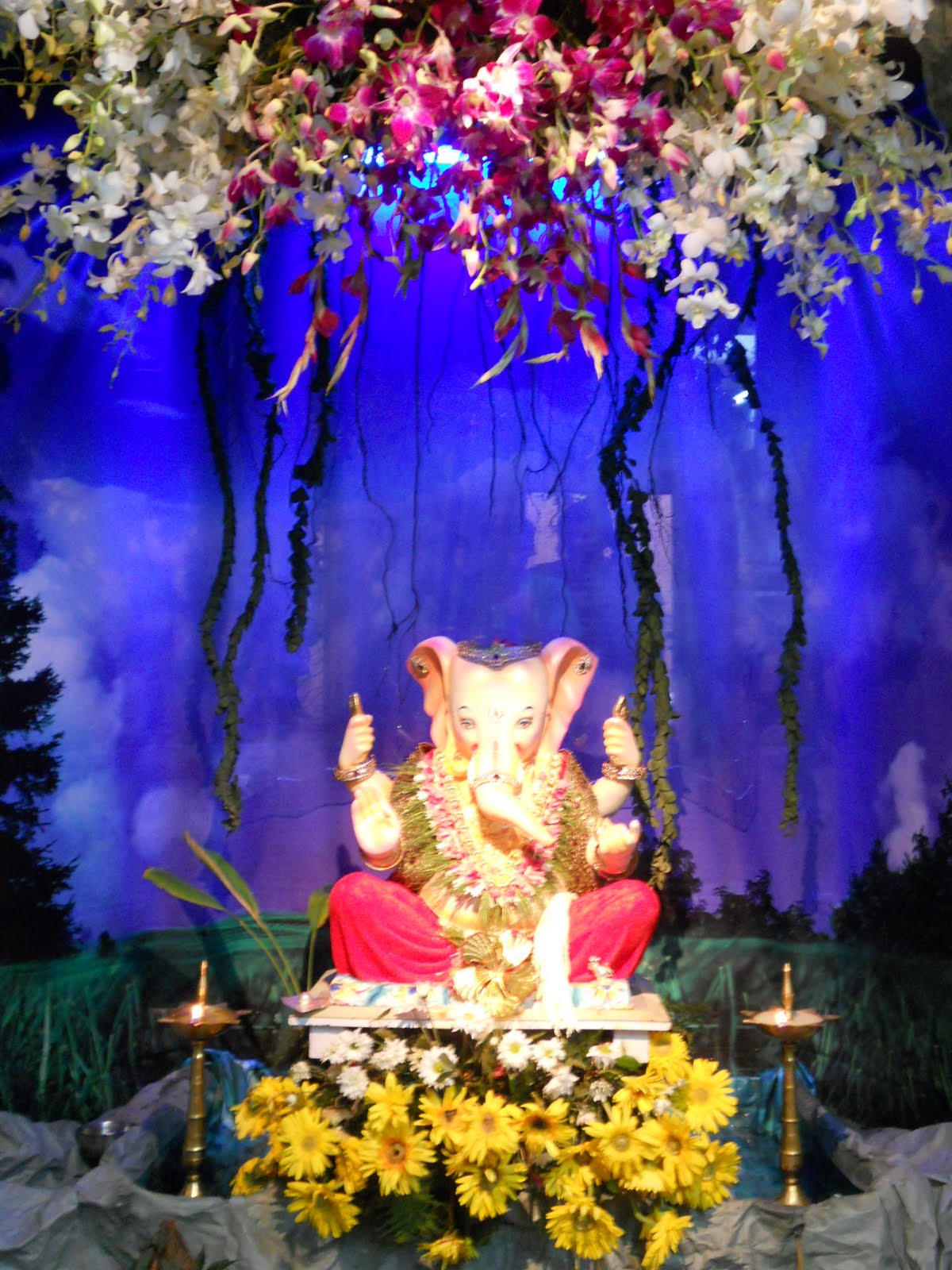 With the immersion of these idols in the sea or inland water bodies such as lakes and streams, the chemicals in these idols dissolve in the water. POP dissolves slowly, gradually releasing its harmful components. The water experiences a rise in acidity as well as traces of heavy metal. The toxic waste kills plant and animal life in the water.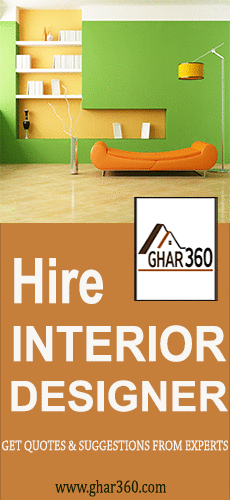 Decorate your pooja room with flowers. Add hangings on side walls. Place an arch around the idol
These days floral arrangements are hit as they are eco-friendly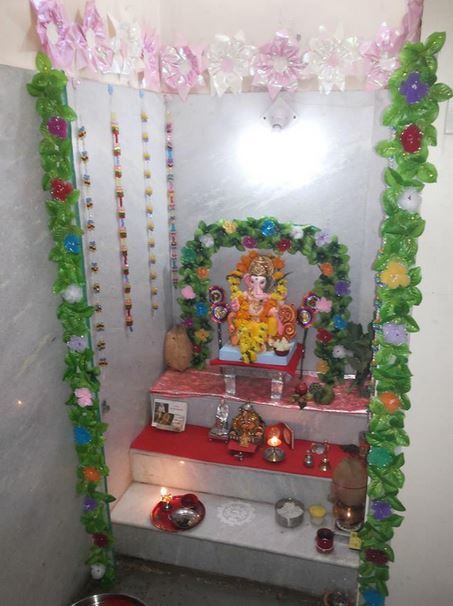 Lights can add magical effect to your Ganpati decoration. Use LED lights, rice lights or string lights
You can also lightup the room or the mandap where Lord Ganesha will be kept, making use of diya and candles or lights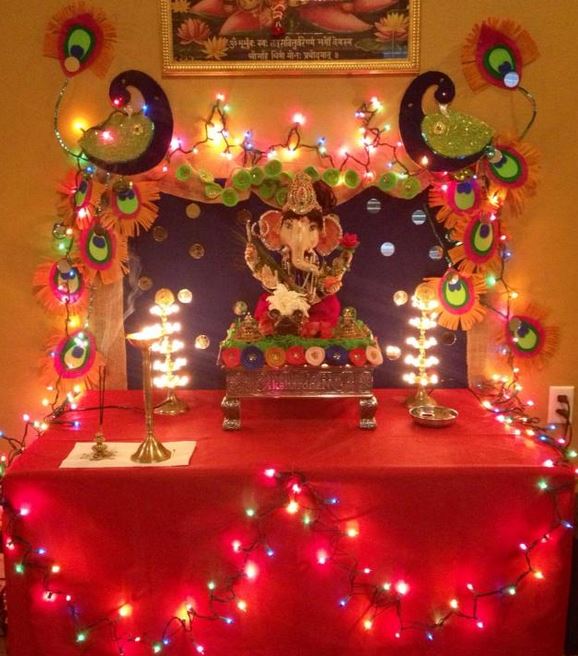 There can be a vast variety of decoration ideas ranging from making use of ready made thermocol makars or by make some beautiful creation using decorating things or making a floral arrangement.
Decorate the walls of pooja place especially behind the idol with garlands, colorful frills and balloons. You can also make paper garlands or hang bright color curtains, dupattas or sarees to liven up the place. It is good to use green and yellow theme is the right color for home decoration on Ganesh Chaturthi.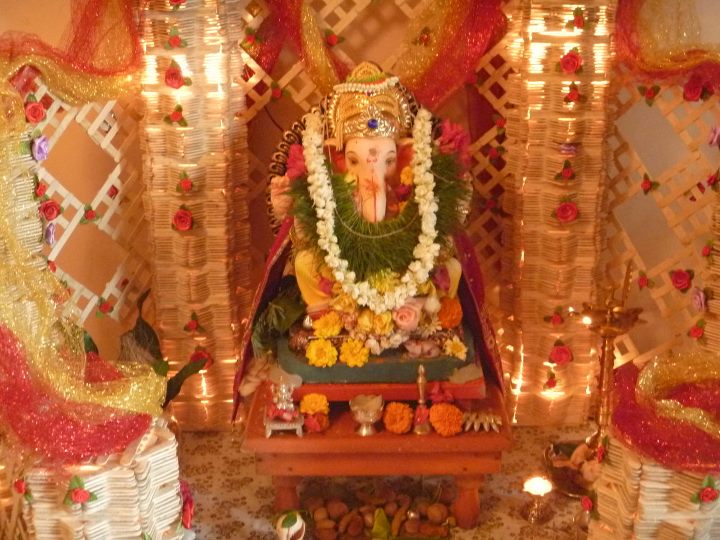 If you are not willing to buy a ready made thermocol makar, then you can make small mandap in your house and decorate it with colored cloth pieces,  decorating string curtains or simply use floral decoration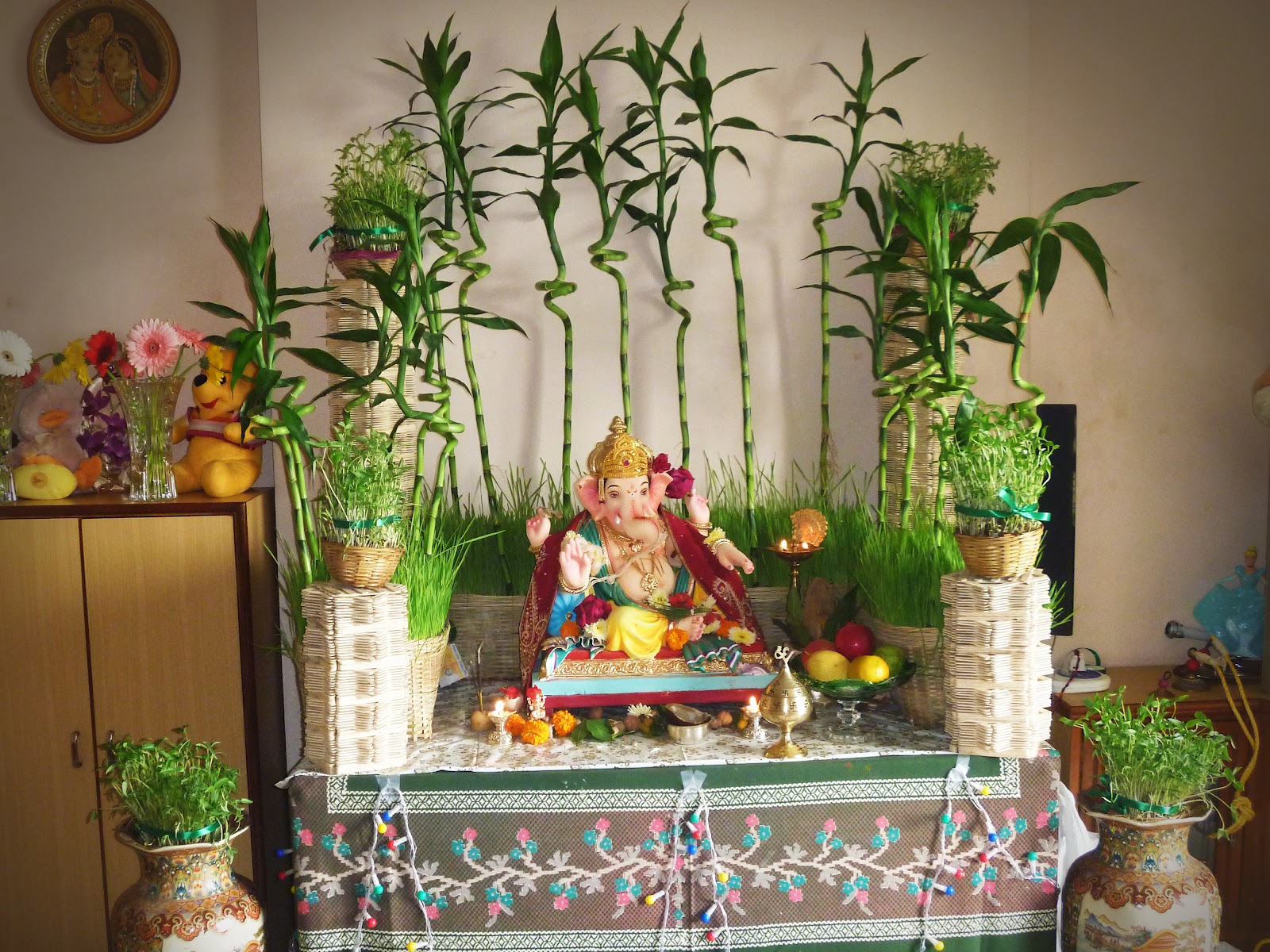 Busy working professionals can make use of thermocol decorated temple-like structures called makar which are readily available in market. These thermocol makars are available in hundreds of different structural designs and colors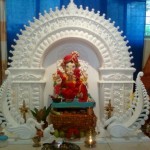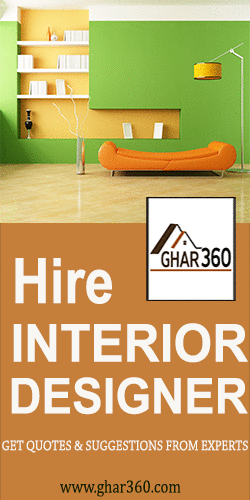 comments