More or else women are quite popular for getting lots of stuff for their wardrobe and organizing the stuff is not an easy job to go with. But what if I say organizing men's wardrobe is also a tough job then? As every man has its own personal choice, formal and informal wear, sport wears, etc. hence it is quite important to segregate all the stuff in a well-organized and well managed manner to give him a disciplined and well-designed wardrobe. Help yourself and your man with customized wardrobe settings, accessories. Make a strong visual impression to support that bold and rough side of man's life and his stuff.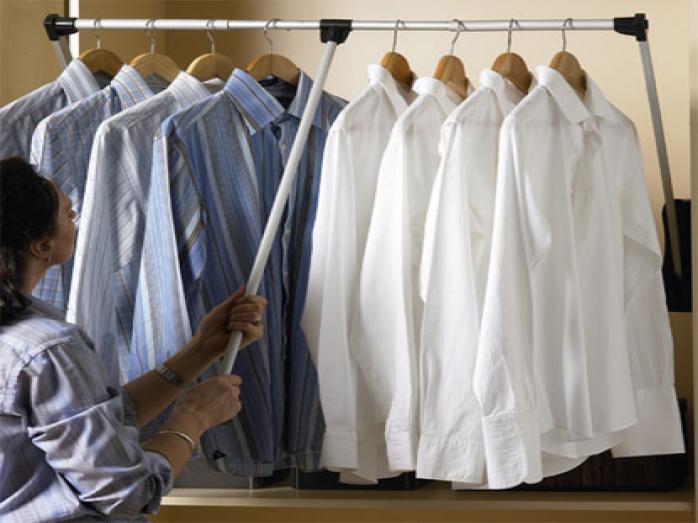 Also Read: WARDROBE LIGHTING IDEAS
First and foremost thing is to understand man's wardrobe essentials, their clothing, expected amount or the number of stuff etc. so that one can customize the wardrobe accordingly. They have suits, jacket, blazer, shirts, tie, shoe, coats, trouser, jeans, belts, and other connecting accessories to carry with. We need to segregate all these sections accordingly to settle down with well-designed and organized wardrobe.
Starting up with hanging items like shirt, coat, jacket, blazers, etc. they perfectly  sounds well-organized and disciplined with modular set of hanging rods, which gives us flexibility and good accessibility to take out and keep in the stuff with a smooth channel of design.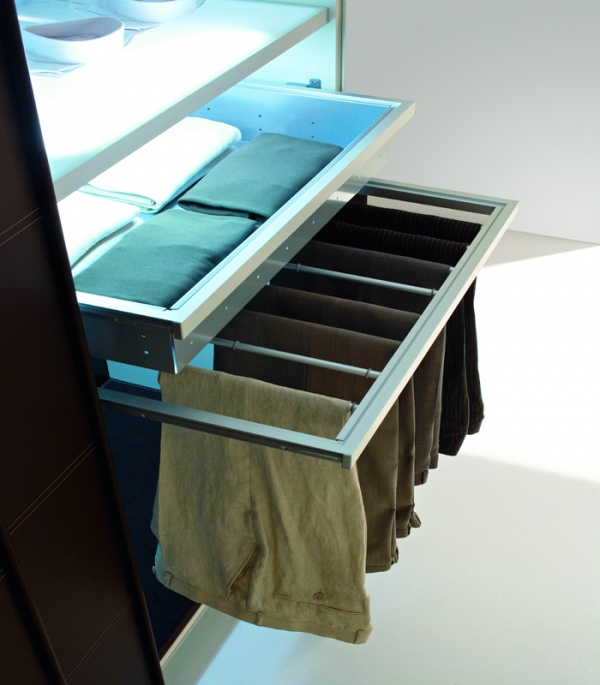 Also Read: EXCLUSIVE WARDROBE FIXTURES, DESIGNS & SETTINGS FOR LADIES
Segregate the jeans and trouser with racks with hanging bars; pull out drawers to keep some of the irregular stuff. Hanging of different color jeans is an easy way of segregating the collection of jeans. Fold up the trouser in your formal pull out drawer system to maintain the lining and fabric of the cloth. Keep their formal world segregated inside the wonders of designing with perfect placement and visual impressive impact.
Cuddle up the ties and shocks in a box drawer. Simply role up the ties, shocks etc. into the drawers full of square boxes to keep it fit and perfect. Separately stored ties and shocks saves lots of time and energy while getting ready for formal or informal needs.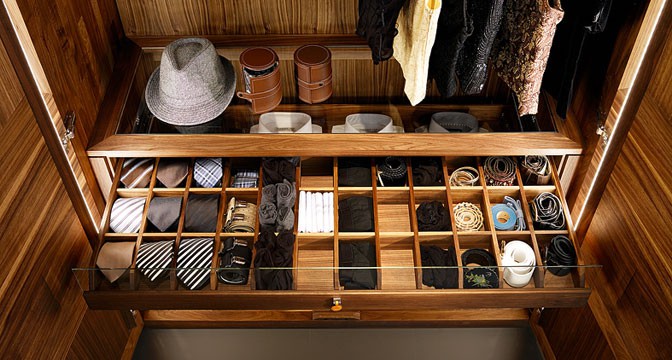 Also Read: MIRROR WARDROBES FOR ELEGANT BEDROOM DESIGNS 
Let all the belts take good place at the door hangings. Let them not interrupt between the other clothing's and accessories. Keep it away from mess and cramped space area. Let the wardrobe door to give a long lasting and disciplined service to your man. Not just customize his wardrobe with design and discipline but do organize their life with well utilized space and well-organized life style.
Accommodate all the shoes under the main wardrobe space with customized pull out drawers. Keep it away from the reach of cloths and accessories. Few men are very particular about their shoes and its storage. Give them the happiness of well-organized shoe drawers adjoined with their wardrobe and accessory units.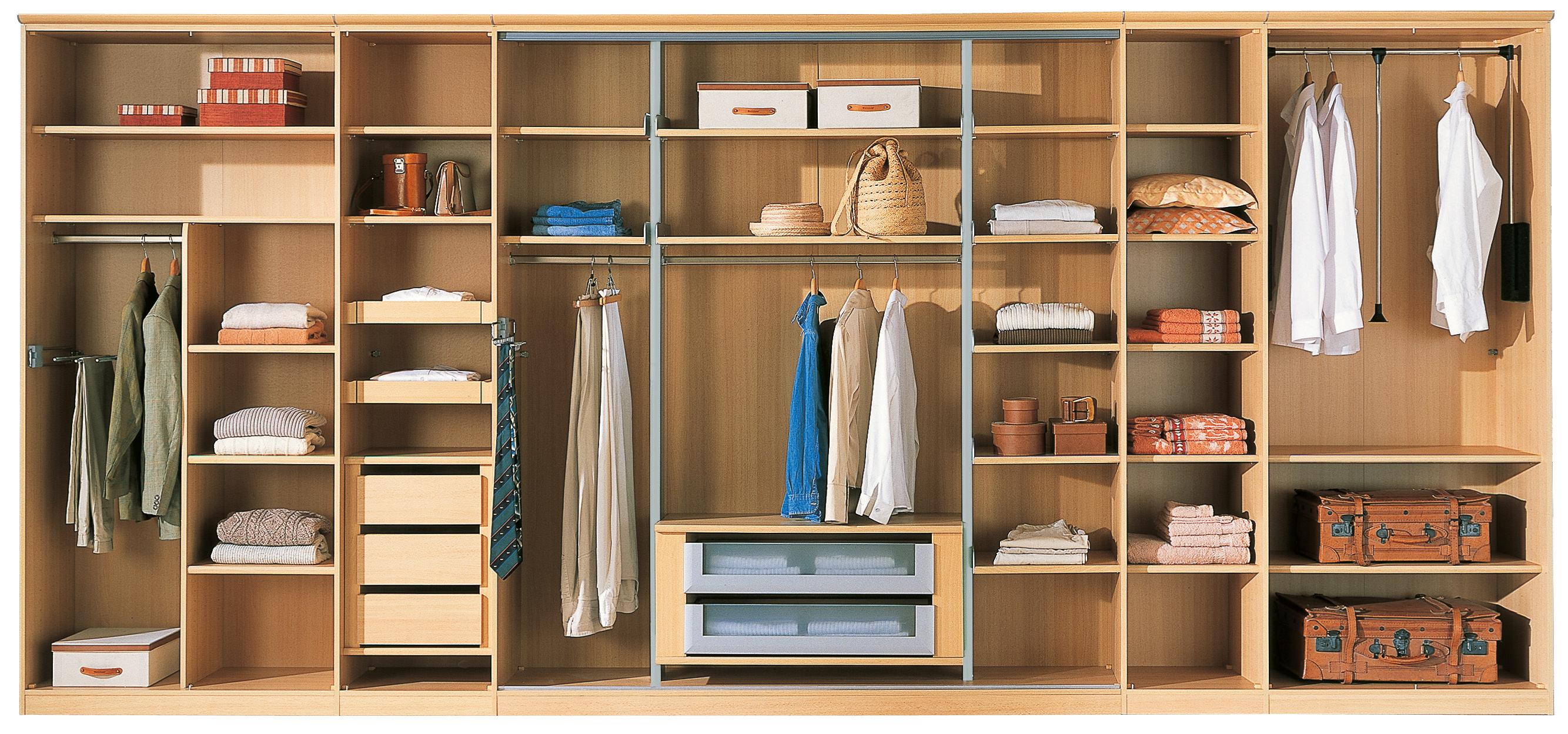 Also Read: WARDROBE DESIGN IDEAS FOR A PERFECT BEDROOM
Not just the customized pull outs, drawers, hangers, racks, bars or hooks will do the perfect job of creating well organized space in men's wardrobe but few of the open shelves, racks, versatile open storage space inside the wardrobe is an essential to give an add on advantages of storage and looks. Count each and every inch to make a perfect wardrobe for the storage and design. Customization works equally well if the design is technically sound and practical.
So, time to make you man's world happy and more easy with such a wardrobe setting, fixtures, accessories, pullouts and modular set of furnished boxes. Make them happy as well as make your world a better living by avoiding clutter and mess of your man's world.

comments