Many discussions have been held to get a well-organized wardrobe, too many articles have been written to get well customized wardrobe for better functional benefits, space utilization and aesthetic factors. But what if we are still missing an essential part of wardrobe designing and customization? Yes unfortunately we are missing an essential part of wardrobe customization and designing; that is wardrobe lighting. Complete or say accomplish the wardrobe designing with impressive, practical and most wanted wardrobe lighting. Charm up all the sections of your wardrobe with light fittings inside it. Get a better visibility, stunning looks and a complete designing by installing the types of wardrobe light fittings according to each section and variations.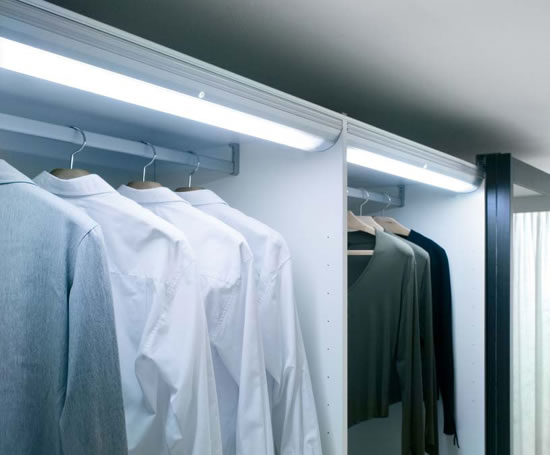 Also Read: WARDROBE DESIGN IDEAS FOR A PERFECT BEDROOM
To start up with illuminate your wardrobes hanging section with wardrobe strip light under the hanging rods or under the roof section of the wardrobe. You may enhance its quality by fitting the sensor wardrobe strip light to the respective sections. Save your time, energy with good visibility and clear selection of the dress you need to wear within minutes.
Make each and every cabinet go wow and amazing with under the cabinet light fittings for wardrobe designing. Customize all the wardrobe cabinets with light fittings to get a clear picture of your belongings and needful.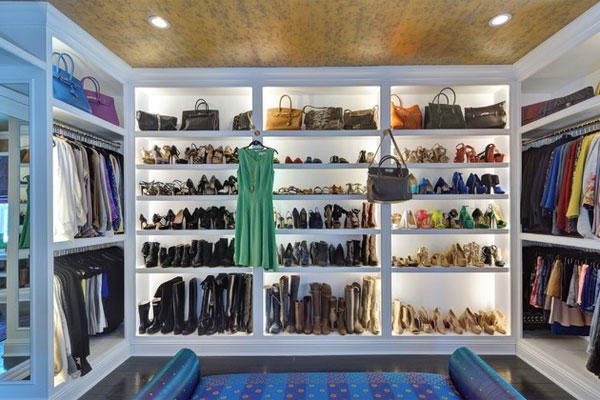 Also Read: EXCLUSIVE WARDROBE FIXTURES, DESIGNS & SETTINGS FOR LADIES 
General illumination all over the room is not just enough to come over the dark corners of your wardrobe cabinets and drawers. Make a better and pleasing knock of light inside your wardrobe drawers with wardrobe drawer lights. Gives you instant idea of things placed in and provides an aesthetic appeal for a long time.
With cabinet and drawer lighting in the wardrobe the shelve lighting too plays an important role to support your daily needs, quick access and comfortable reach to the belongings. Installation of shelve lighting in each shelve is important to push out darkness from the wardrobe sections.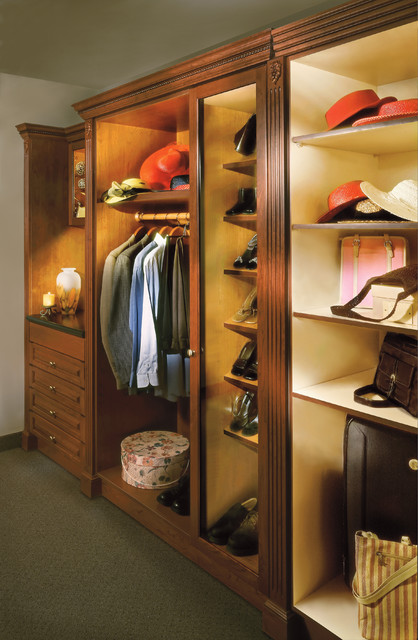 Also Read: MIRROR WARDROBES FOR ELEGANT BEDROOM DESIGNS
Wardrobe lighting not only provides illumination effects inside the wardrobe but they too illuminate the overall room. They curtail the need of general illumination to be put on while searching a particular section of the wardrobe.
Wardrobe lighting gives a complete look to the wardrobe inside as well as to the outside section too. They provide an aesthetic touch of class to the room. You may light up the outer section of the wardrobe by installing few lights over the wardrobe by creating a false platform.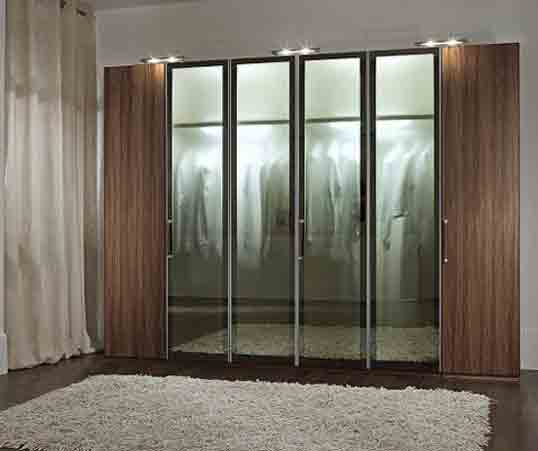 Cover your wardrobe lighting needs with wardrobe strip light fittings, wardrobe light with sensor, wardrobe drawer light with or without sensor, glass shelf clip lighting, display lighting, under the cabinet lighting, over the cabinet lighting, hidden sensor lighting etc. Make your world go classy, stunning, well illuminated and hassle free with wardrobe lighting. Wardrobe lights also helps in keeping the wardrobe well organized, clutter free and well managed.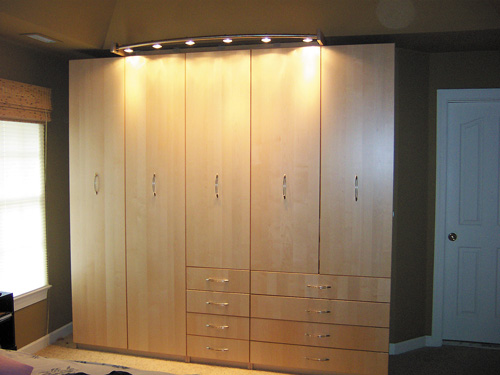 Provide your bedroom a special touch of class, well accomplished design with an awesome touch of finishing, charm and elegance. Make your wardrobe door mirror look clearer and clean with the wardrobe exterior light fittings.
So, not just customize the inner space of your wardrobe with different sections, drawers, hanging space etc. but also light up the section for an easy access, functional benefits and superb overall designing.

comments