Bedroom is the space which is not just used for sleeping any more these days. It has no doubt turned into a cocoon of many activities under one roof.  It is like second home for every couple or individual being in your residence. Incorporate your bedroom with more of comfort; address all your needs with practical and intelligent designing. Like bedroom plays the most vital part of our life so is the television. They are inseparable element for us when we get back to our home, bedroom after a long hectic day. Patch up your bedroom designing with wall mounted television style for a comfortable, personal and private time and last but not the least for your uninterrupted entertainment whenever you need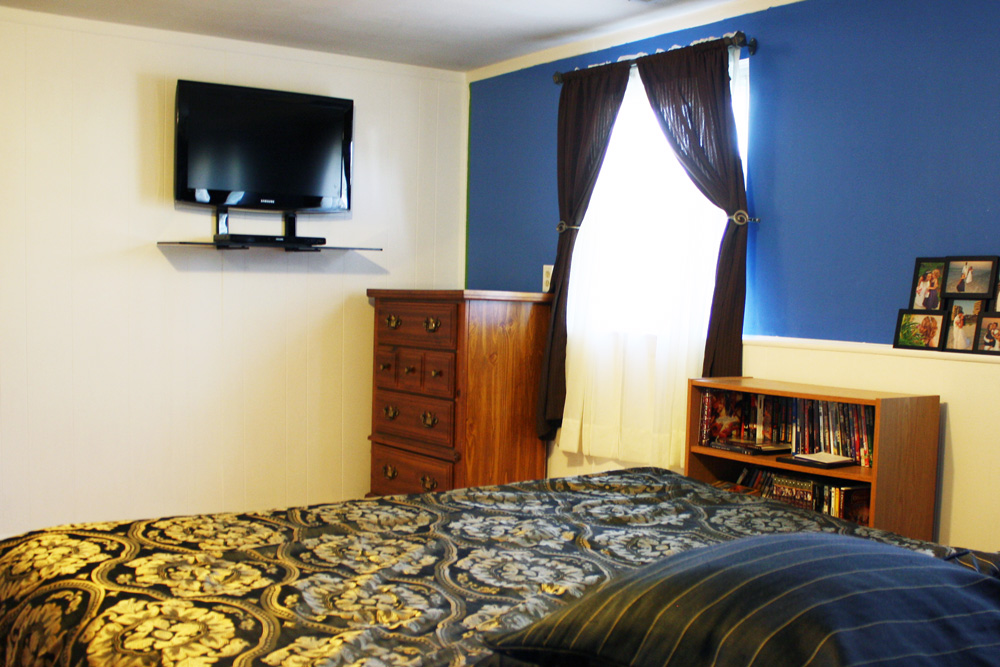 Mounting a TV can be a quick & easy task for your bedroom designing but it has to go through some of the vital up downs of design techniques, practical ways, and styling factor and comfort creating elements. Merely putting on the television on any wall is not the part of this job; you need to do your homework first before you land up with the proper design idea and placement of the television.
Understand your bedroom design, architectural structure and furniture placement for the best outcome of mounting a television on bedroom wall. Identify the wall you want to employ for setting up your television in the bedroom. Once you are done with wall identification make sure the television gets a direct view from bed side and over all view from every corner of the room.  Avoid putting television at corner space or at a nook area, it may interrupt smooth viewing of television from every angle of the room.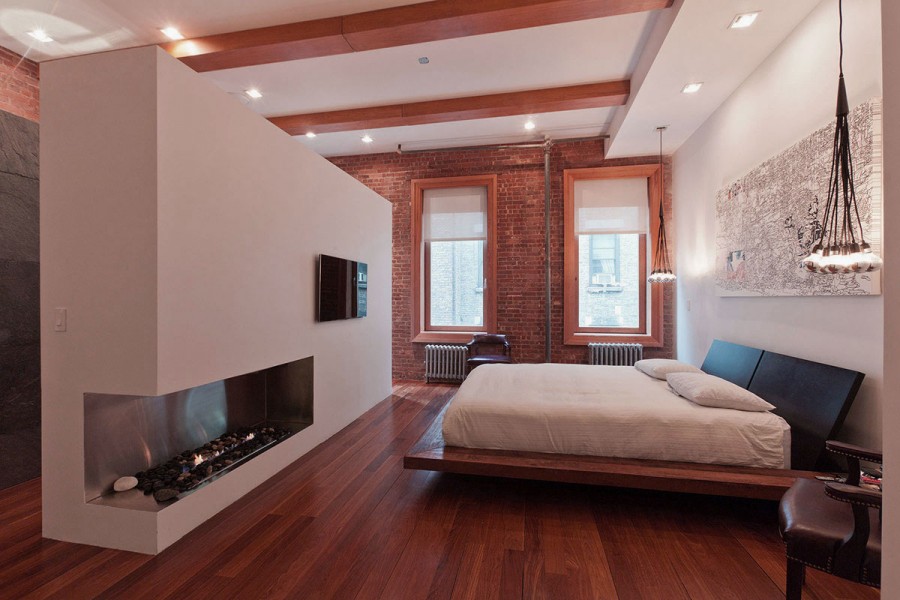 Placement of television is must at the eye level height as per design techniques and for comfort viewing. Keep it at 5'0" (above the floor level) of wall height. Avoid mounting the television under 5'0" or above 6'0". Make good use of the wall by putting up the television with its small but practical media center or a cabinet to store the necessaries. Moreover, it's important to situate your television set at an appropriate distance from where you'll be watching it most often. Avoid use of any texture paint or 3 dimensional  wall art on the television wall. It may disturb your comfortable viewing.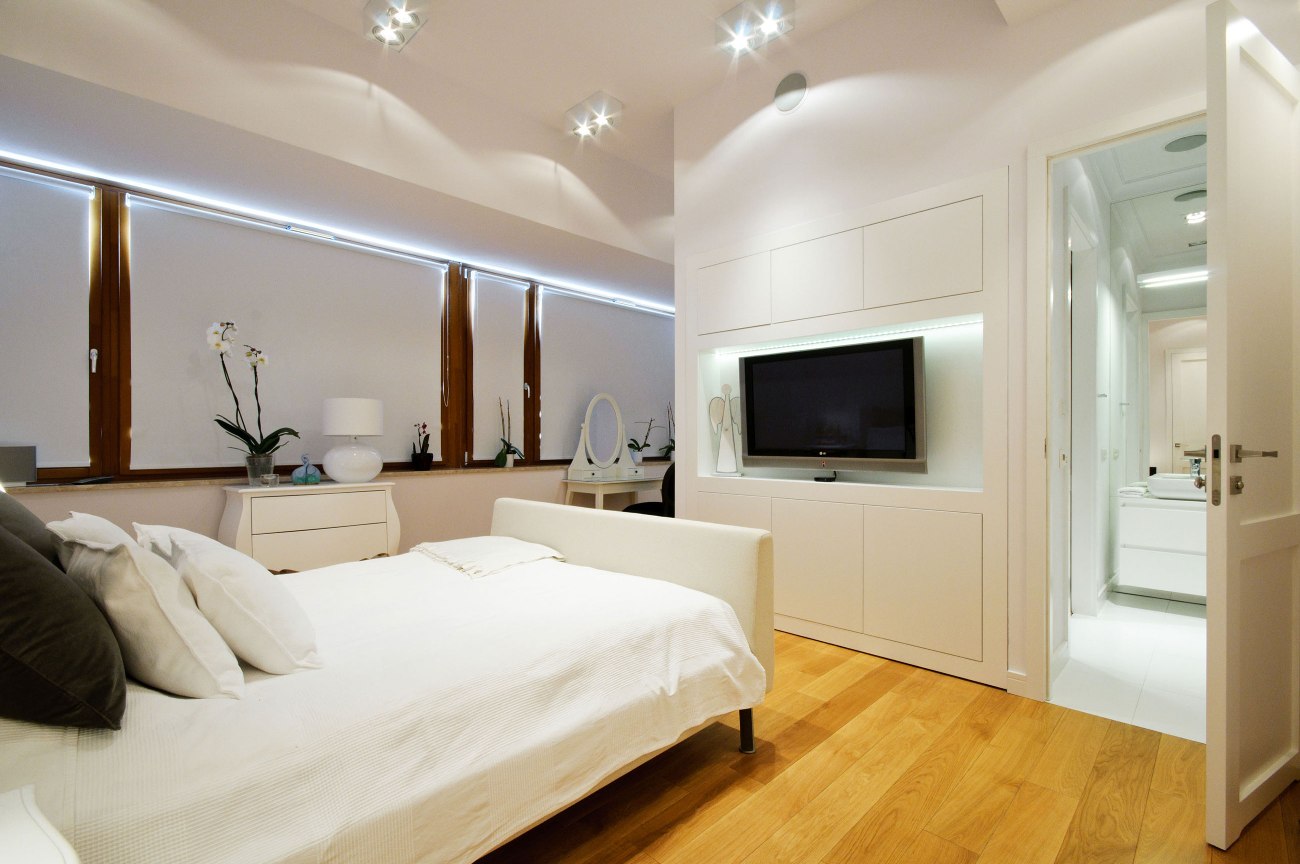 Enhance your television wall of the bedroom with various kind of wall washer light or recessed light to get a dramatic and soft effect while watching the television. Try to place the television at the center of the wall length and wall height. This makes the full utilization of wall, creates comfortable view, directly connected to the bed side and enhances the wall space with its beauty and style.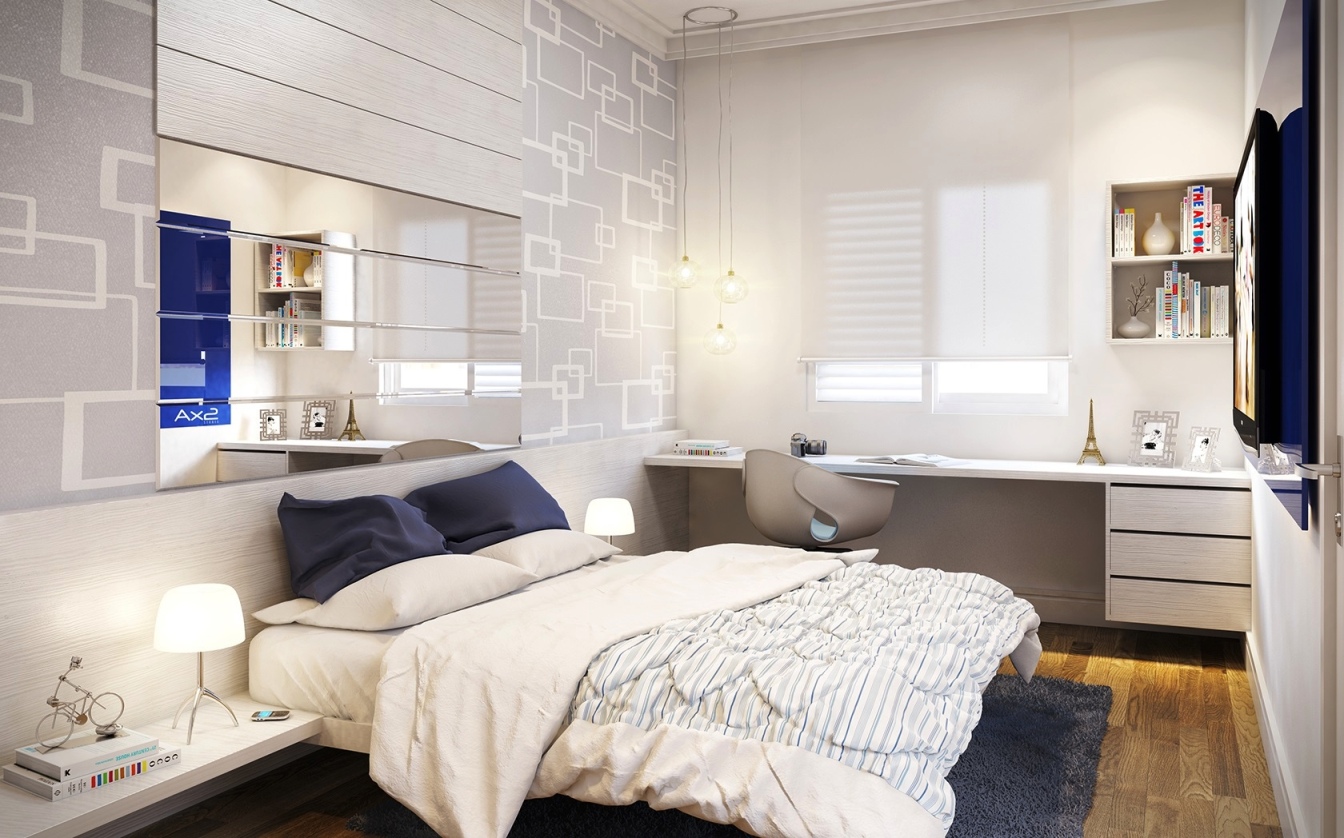 Fabricate your television wall with sleek shelves of glass or wooden laminates material. Make more of design knock by just putting up the television into a framed surrounded structure. Let your bedroom get a new focal point with well harmonized design ideas. Keep the wall vacant yet occupied with the presence of television, soft colors, dim lighting and amazing designing. Make a dramatic bedroom with lots of interest applying new innovative television wall ideas.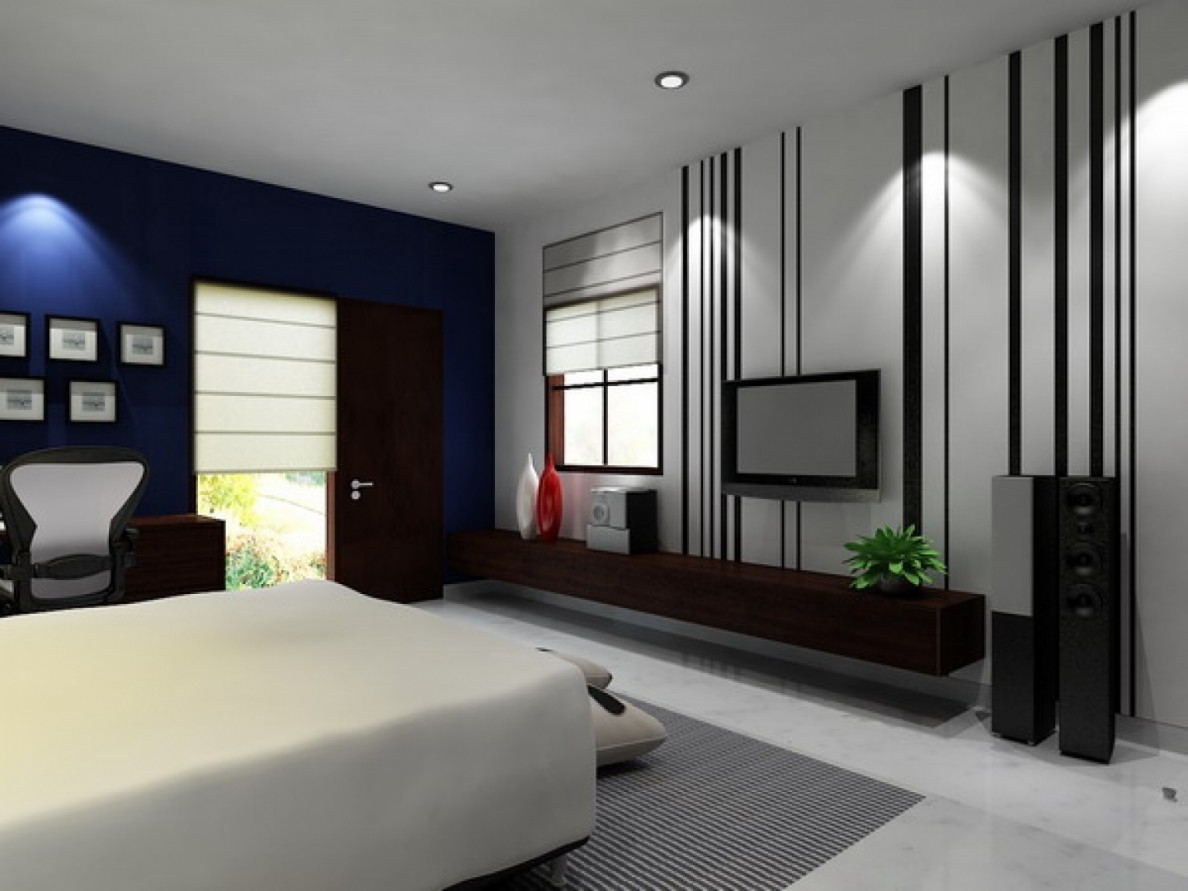 Do hide the television or extra codes by creating false yet beautiful wooden structure around. Keep a perfect platform to your television viewing by just mounting the it on the bedroom wall. Recline or sit working or not working in the room, by putting the television on the wall you are wall set to get uninterrupted entertainment whenever in mood to watch the television. Give a personal touch to your bedroom designing by just mounting the television on the preferred wall according to your choice, your design ideas and comfort.

comments