An ongoing festive season is something which demands lots of decorative impressions at home to make it really beautiful and look amazing. It may start up from your door hangings to window dressing, ceiling hangings to wall mounted decorative pieces or paintings, fabrics of sofa set to the designer bed sheet of every room. Everything should be perfect and well designed to groom up your home sweet home in an interesting and eye catching decorative looks. Giving a change to your regular bed sheet to a designer look bed sheet can add an instant charm to your room and bring in the most wanted décor impressions as desired by you for this festive season.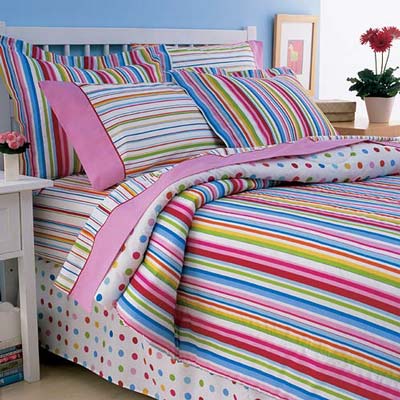 But just merely changing in the regular bed sheet is just not done. You need to understand about bed sheet fabric, your room décor and design, bed sheet set, pillow covers, linen, etc. to achieve the best of looks and pleasant designing for your festive season looks of the room. Types of bed sheet that plays a major role with its different kind of pattern and textures are required to be understood and then implemented to your room design.  You may go for a simple stripped cotton bed sheet for kid's bedroom to give it a steady and soft look with colorful stripes. Bed sheets which are mixed up well with different kind of pattern and design can be a good option to design up rooms with less accessories and wall decors. It will complete up the missing charm of the room which could have been achieved by the appropriate accessory placement or design implementation.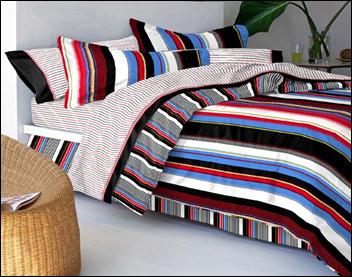 Floral prints go crazy with some day bed settings at living room giving it a refreshing look. Enhance the beauty of bedroom with some less printed or say some decent designed bed sheet. You might go for some circular pattern design work on the bed sheet to mix it up well with your rectilinear room dimensions and designing. Opt for some solid (one) color bed sheet with pillow cover designed set. Give your room maximum of good looks with solid colors bed sheet when it is so full of accessories and art work. Solid colors do work well for oldies room as well. It gives a soft, delicate and firm look to the room providing them lots of confidence and stability in terms of designer looks and feel.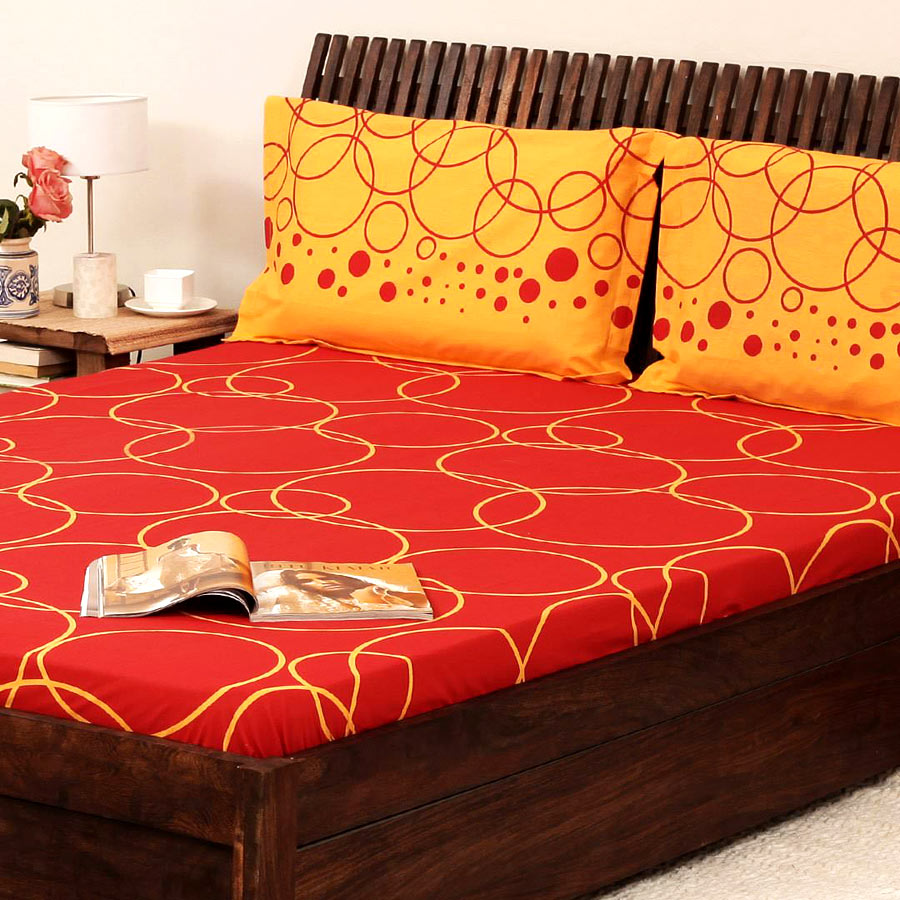 With the design and pattern you need to look after the bed sheet fabric as well. They come in variety to beautify your requirements and class of the room. You may choose from:
Cotton bed sheets:
One of the most common, smooth, soft, durable and tough material which comes in variety of colors, patterns and designs to charm your bedroom settings. They are suitable for every kind of room and all the purposes.
Egyptian cotton bed sheets:
They are the most luxurious sheet fabric with extra-long fibers of super strong and super absorbent cotton inside. They are one of the highest quality bedding sheets one can buy.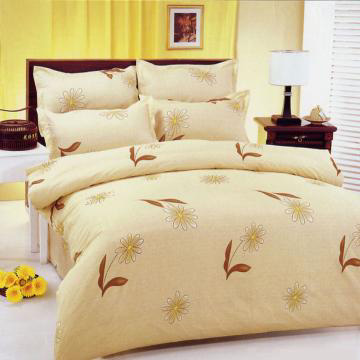 Silk bed sheets:
High quality silk bedding will last for many years. Because silk naturally repels dirt, odors, and pesky things like dust mites a silk comforter does not need frequent laundering as well. They too come in variety to grace the charm of your home and bed settings. Perfect for an impressive festive season.
Now as you know a little about the fabrics, got the design idea of the bed sheets, browsed your market area or explored online it will be easier for you to go for the perfect match of bed sheet for your rooms or home. Make your bed room feel comfortable, relaxing, decent and well designed with appropriate choice of bed sheet to cover your bed and to enhance the beauty of particular area.

comments