Handles are the final touches in a kitchen and they can be traditional, contemporary or minimalist.A kitchen cabinet is opened a number of times in a day and should be strong enough to pull the heavy cabinet or drawer out. Therefore, the handles and the knobs for the cabinet should be selected in a manner which is easy to handle.

TYPE
The foremost criteria for choosing handles is their quality. A well designed, good quality handle stands the test of time. Handles and knobs are often touched and pulled while opening and closing kitchen doors and cabinets. They must look stylish, but more importantly be functional and strong.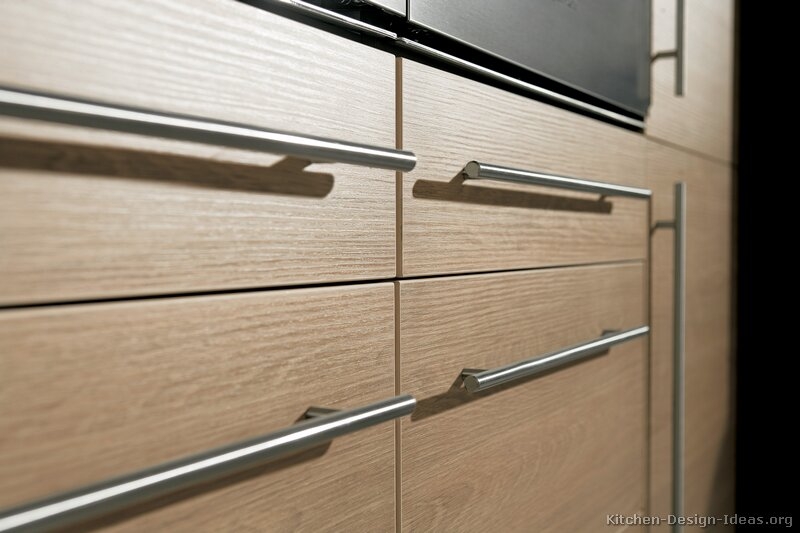 MATERIAL & FINISH
Once you decide the style and function of a knob or a handle, next is to know the kind of material or finish you want it in. Cabinet handles and pulls come in myriad different materials, from special steel to polished brass and even simple plastic. The finish of the material is very important. You must check the polish on the metallic handles or knobs you are buying for your modular kitchen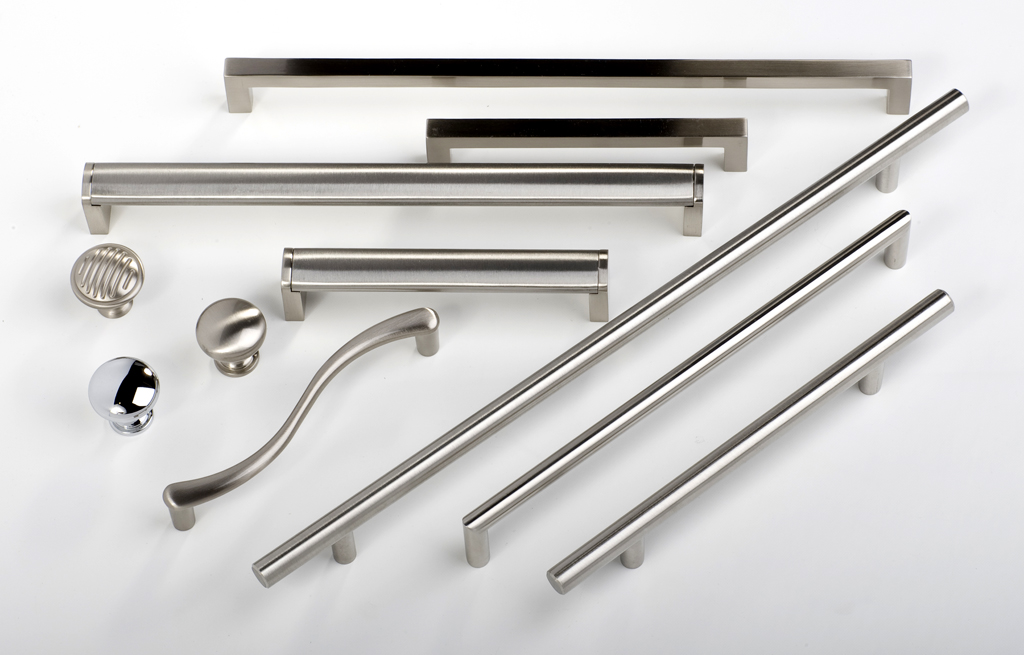 SIZE
Handles are available in various sizes and lengths. It is up to you whether you want to mix and match handle lengths or keep it same throughout.  Any kitchen hardware you choose must reflect your lifestyle and thus complement your kitchen design.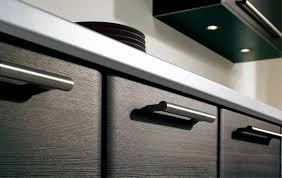 POSITION
It is important to fix handles and knobs after the cabinets have been installed in the kitchen. Stand in your new kitchen and hold handles against cabinet drawers and doors. As a general rule of thumb, vertical handles are placed on doors and horizontal on drawers.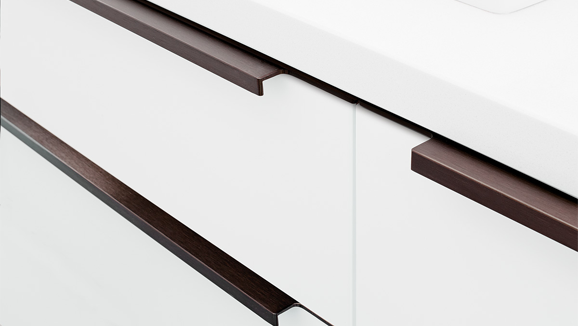 Screws
when we decide about the cabinets and the handles or knobs, we tend to forget about the most vital element, that is a screw.Though a tiny little hardware to look at, but this is the one which holds the cabinet and the handle together. While buying kitchen cabinet handles or pulls you must check the quality of the screws along with it. Don't Forget!
Kitchen cabinet handles may be the last thing on your mind when building a kitchen or renovating an existing one.
comments