Kitchen is the busiest place of any residence with lots of work to be handled with maintaining the proper placement of things, cleanliness, temperature and most importantly wise use of the given space. Well planned kitchen can prevent hazards that might cause accidents or can create insufficient and uncomfortable circumstances to work. To overcome such small annoying things and big accidents one must try to eliminate the most common kitchen problems we have in our existing kitchen. You just don't need to work in your kitchen or design it well, in fact one is actually required to understand their kitchen personal need, general requirements, day to day problems faced during work time, etc. to come out of the most common kitchen problems of nearly every home.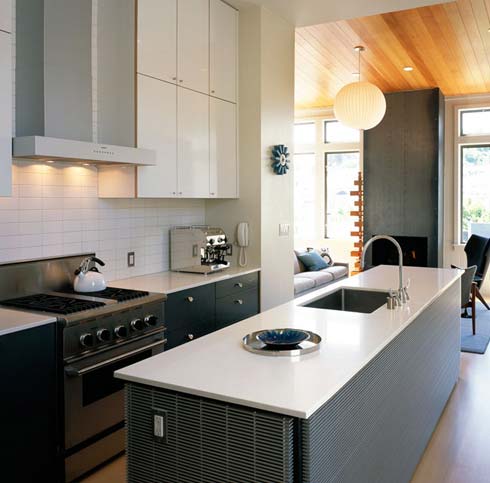 Most common kitchen problems found in most of the kitchen are:
Inadequate base cabinets & wall cabinet's storage: Most of the times spaces under the working slab and over the working slab gets wasted due to under or over use of the space. Understand your type of kitchen area, working slab space and accordingly fabricate modular or semi-modular base cabinets and wall cabinets for the smooth progression of work.
No counter beside refrigerator: We always lack with a counter space or a slab space beside refrigerator. Most of the time we take out things from the refrigerator and are in a rush to reach the kitchen slab.
Inadequate window area: Most of the time windows are poorly placed or kitchen goes through inadequate window area. Kitchen has to suffer with lots of suffocation and unnecessary heat.
Poorly placed doors: Placement of doors of cabinets and entrance door of kitchen at times interfere with each other if they are not placed in a proper and synchronized manner.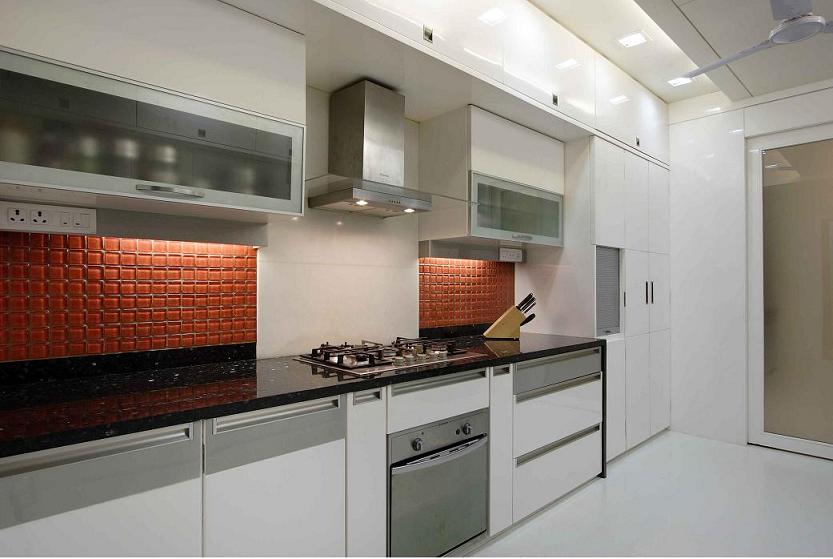 Traffic through work triangle of the kitchen: If the work triangle of the kitchen is too small (cook range, refrigerator and sink area) are placed very close to each other it creates lots of mess in the smooth working of the kitchen.
No counter beside cook range: If the cook range is placed at a corner of the slab without providing it working space to both the sides then off course it creates a mess to work.
Insufficient clearance between opposing surfaces: Commonly found problem with 'U shaped kitchen" or in "inland kitchen". Kitchen suffering from inadequate or insufficient floor area space between two opposing slabs.
Either the work triangle is too small or too long: Work triangle if not maintained with proper balanced space division brings in this sort of working problem.
Tall appliances block normal progression of work: This problem indicates with the proper placement of refrigerator, dish washers etc.
Storage of equipment & utensils: Lack of storage equipment's, cabinets and utensils encounters with major daily problems and brings in the bad face of clutter kitchen.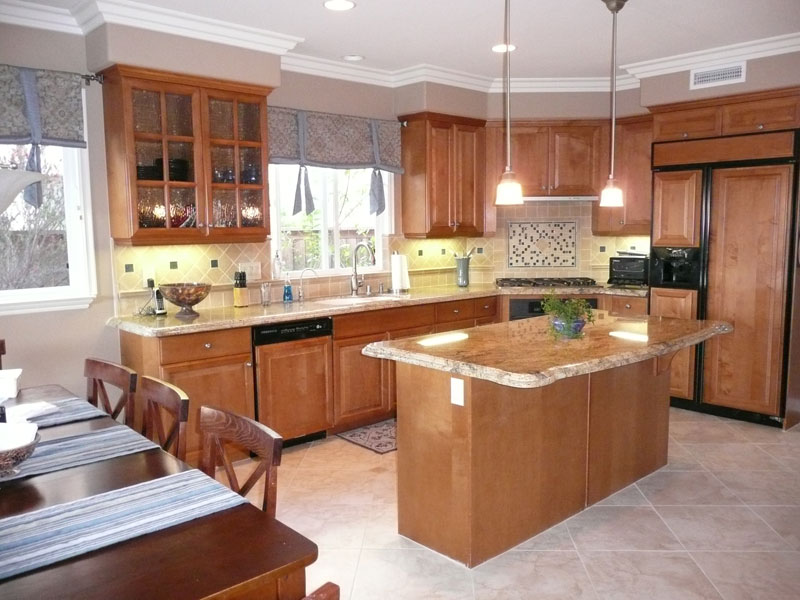 So, too much of problems to handle isn't it? But it's better to eliminate them or come up with some solutions to avoid any trouble while working. Simple solutions to these problems are:
Use small appliance and necessary appliances. Eliminate unwanted appliances to get more of the working and storage space.
Use specialized storage (modular storage cabinets for corner cabinets, base cabinets, bottles, knifes etc.)
Use a fold down table or a table that pulls out of the base cabinet for eating or for extra counter work. Relocate or eliminate doors and windows. Try out open kitchen concept to avoid unnecessary door placement.
Consider removing a dividing wall to fabricate a large room for kitchen area.
Use light colors, no patterns or small patterns, minimize rough texture and contrast.
Use lights to eliminate shadows. Placement of lights on the ceiling is best suitable and suggested.
At least try to accommodate small counter beside fridge (2'0"x  2'0").
Always try to use kitchen space properly and wisely, after all it's the heart of every home. So, try to come up with your present kitchen problems by simply understanding them and if you are going to make a new kitchen try to avoid such planning which might introduce to few common kitchen problems. Great kitchen means happy cooking and happy cooking leads to healthy family.

comments