Kitchen is not just the place to cook and serve food. You need to adore it, uplift its presence for a better output and interesting design. Whether you are upgrading your current kitchen designs or just installing a new kitchen you may opt for backsplash tiles for an instant and bright look and eye catching designs. When kitchen cabinetry is relatively simple and unadorned, you can easily opt for more patterns on the backsplash with these adorable, attractive and dramatic backsplash tiles. Use a backsplash to transition a historical home into modern times and modern home into a cottage vintage look. They are versatile and adapt themselves very well in every kind of design needs or requirements.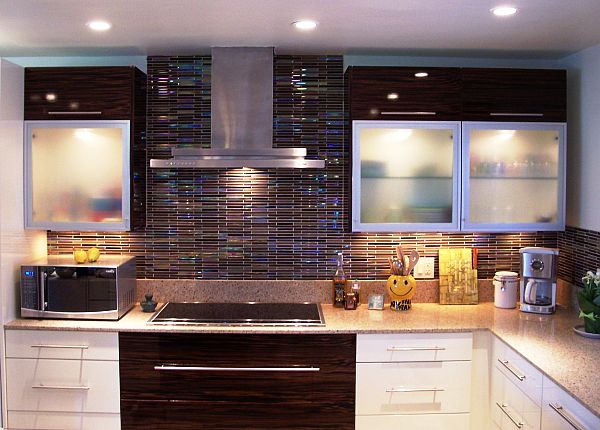 Before you install the backsplash tiles you need to look after the kitchen size, match it up well with you cabinetry designs and laminates, counter location, wall area and overall paint colors of the wall. After all, it is important to fix in the appropriate and most suitable backsplash tiles to fabricate the most wonderful and amazing kitchen place. Speaking of style, there are several common types of tile that appear again and again in homes because of their attractiveness, durability and trendy appeal. They come in endless variety and designs to blend up well with your design requirements. They are one of the best ways to cover vacant walls of kitchen and give them a modified and modernized looks.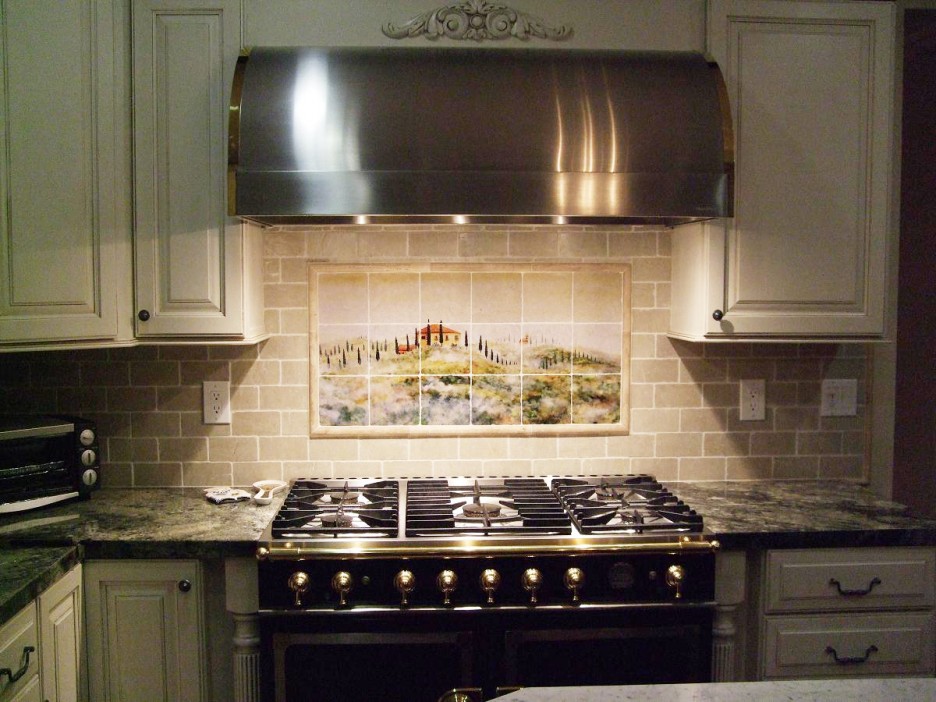 One of the great benefits of kitchen backsplash tiles apart from the utilitarian aspect of protecting your kitchen's walls from food spatter, dirt, oil, etc. is that it can add a ton of visual appeal, variety and color to your kitchen design and uplift your boring and dull kitchen into an interesting place to work in. In many contemporary homes, cabinet designs feature simple, clean lines and monochrome colors so the kitchen tile backsplash is often a great place to experiment with bold designs, patterns and colors. They come in variety of material, size, shape, colors, patterns and textures to get accommodated in your kitchen according to your kitchen design types, kitchen size and wall requirements.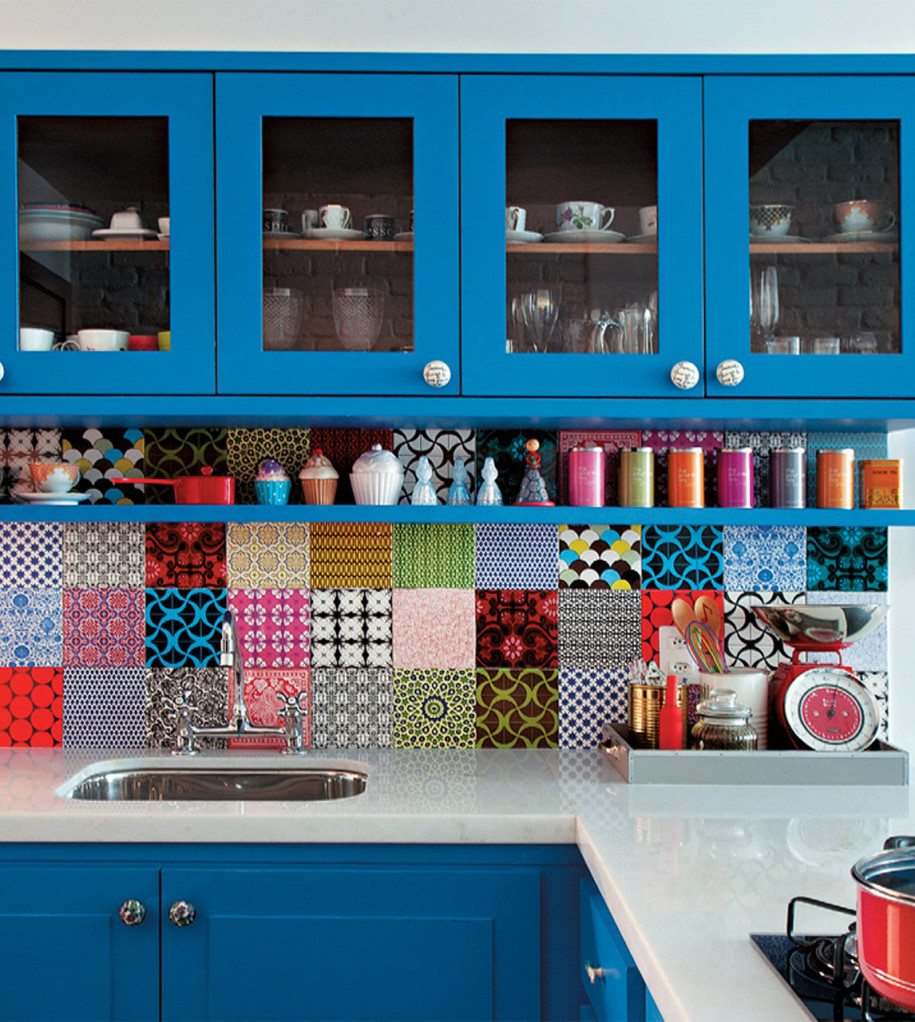 Another benefit of a tile backsplash, aside from its protective and visual qualities, is that tile is often simple to clean and maintain especially if yours is an active busy kitchen where lots of cooking takes place. Most of the backsplash tiles are easy to clean with a wipe of wet cloth soon you are done with your cooking and other stuff. To get more of it one need to know about the types of backsplash tiles available in the market.
First up is subway tile, a classic choice that can be found in many commercial and residential kitchens. This simple, straightforward style consists of rectangular ceramic tiles, usually in white or light colors, with light grout. While this color scheme is popular, many other colors are available to suit any kitchen design, and the simple, rectangular shape can be arranged in just about any pattern as well.
Mosaic tile is another classic kitchen backsplash design since ages, especially for those looking to add some visual interest to their kitchen. Often made of glass or stone, these small tiles adhere to a mesh backing and appear in a diverse pattern providing more dramatic looks to the kitchen. They are quite easy and fast to install and are quite popular among Do-it-yourself activities and installations.
Last but not the least; penny tile is a popular choice for those looking to incorporate a vintage style into their kitchen design with the perfect blend to even a modern types kitchen. Often featuring small, light-colored tiles bordered by dark grout, this attractive style presents a design that's reminiscent of bygone eras.
Kitchen backsplash ideas are limited only by your creativity. They can involve patterns or mosaics. A tile backsplash is an affordable and effective way of bringing an updated look to your kitchen without requiring extensive remodeling, extra budgets and extra efforts. A tile backsplash is important not only for its protective benefits but also for its potential as an aesthetic feature. They definitely make your kitchen breath fresh, well designed and amazing when installed according to the personal choices and design requirements

comments