Furniture is one of the most important elements of designing and it plays a vital role to accomplish the design project with success, elegance and dignity. Well placed and good material furniture is always a part of appreciation and are being adored by all. It can be wooden furniture, plastic furniture, fiber furniture, steel furniture, glass furniture or wrought iron furniture to fabricate the most wonderful and classy interiors and exteriors of the project. But when it comes to the classiest, royal and period styling furniture nothing is much better than the "wrought iron furniture".  It is likely one of the most traditional and elegant elements you can add to your design project to give a special, durable and awesome look to the design work.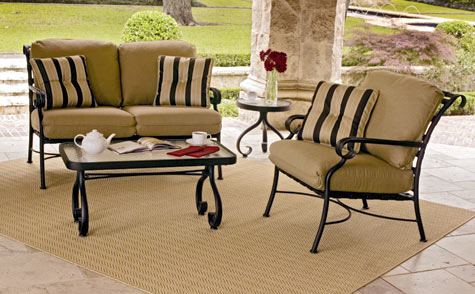 Just in because wrought iron furniture is so classical, it easily blends with just about any style of patio, deck, garden, landscaping, living room area, bedroom design ideas, kitchen requirements, bathroom elegance etc. It is a perfect match for both the interiors and the exteriors of the house. They are designs to fit every need without any doubt and issues. Wrought iron furniture when cushioned with colorful and cozy pillows, padded seats and patterned cushions gives one of the most elegant and awesome look with amazing comfort. They equally work well with glass fittings in case of table top, shelves, racks or any other such furniture types.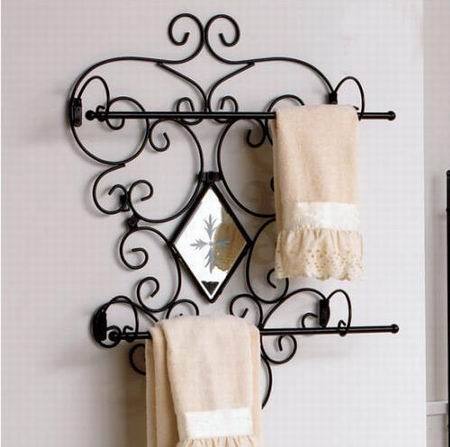 Major and one of the most advantageous benefits of wrought iron furniture is its long lasting durability. They just can't be harmed with any kind of kids attack, stains, alkies, fungi, bacterial effects etc. This quality of wrought iron furniture makes it unique bold and special if compared to any other material furniture. If you are installing wrought iron furniture then definitely you don't have to spare lots of time behind its cleaning and maintenance. They are quite easy and quick to clean. No need of any labor work behind them after every two to five years. Just you need to wash it when necessary with soapy water and simply wipe and dry it.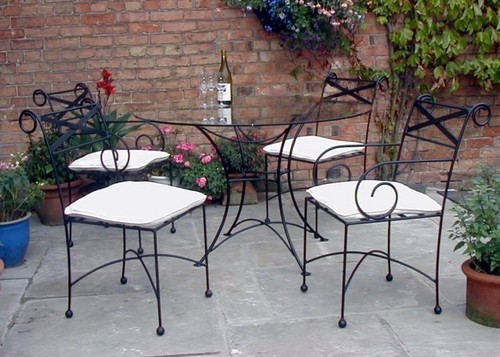 As they are equally good for exteriors beauty enhancement they are one of the best suitable furniture for patio styling, garden seating etc. as they hardly get effect by any kind of weather; no effects by  chilling cold waves, hot and harmful sun, humidity and rainy showers, etc. They are a good all time weather resistant. Hence they are always present to beautify your exterior styling and designs. Moreover they might look like heavy furniture but they are more flexible and light then wooden furniture. They can be easily placed where ever required according to the changes and design demands.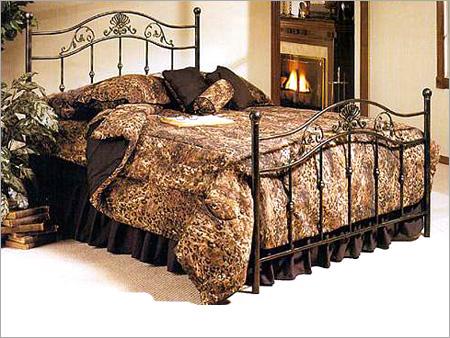 With the incomparable designing, style and unlimited patterns which is suitable for all rooms, furniture ideas, it has its own power of comfort. They are available in different abundant designs to comfort your design needs. It can be a comfortable and designer bed for your classy bedroom, it can be stylish sofa set for your charming living room, you might present a different sort of unique furniture to your kids room; basically it is all available with all the level of comforts and designs to suit each and every room's need and design ideas. No need to compromise with any comfort and styling.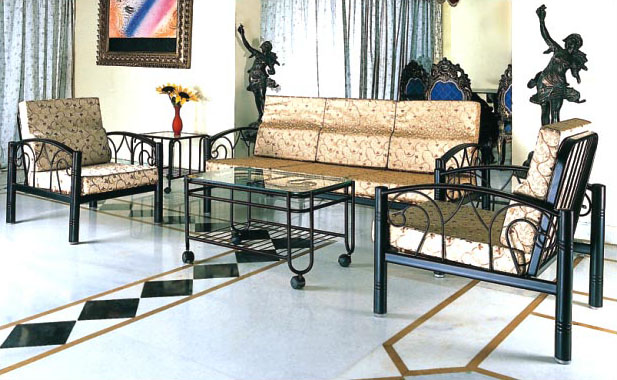 Last but not the least they are available in different colors and finishes to suit your design fabrications. Wrought iron furniture is all set to blend well with all kind of interiors and exterior settings. So, enhance your world of design with the most durable, low maintenance, budget fit, stylish and classy wrought iron furniture.

comments