As discussed earlier many times, kitchen is considered to be the busiest place of every residence as it server with daily nutrition needs to whole family, friends, relatives and guests. The most important need of a kitchen is a spacious area to work, what if the layout doesn't permits to give the required space to the kitchen? You just can't hang over this problem and sit back. We need to move on with wise and smart space utilization ideas to make our kitchen a better, comfortable, well-organized and aesthetic space to work in. Very small kitchen also do exist with lots of work in it, so give them their part of comfort, design attitude and ease to work with unique, sensible and much required kitchen space solutions.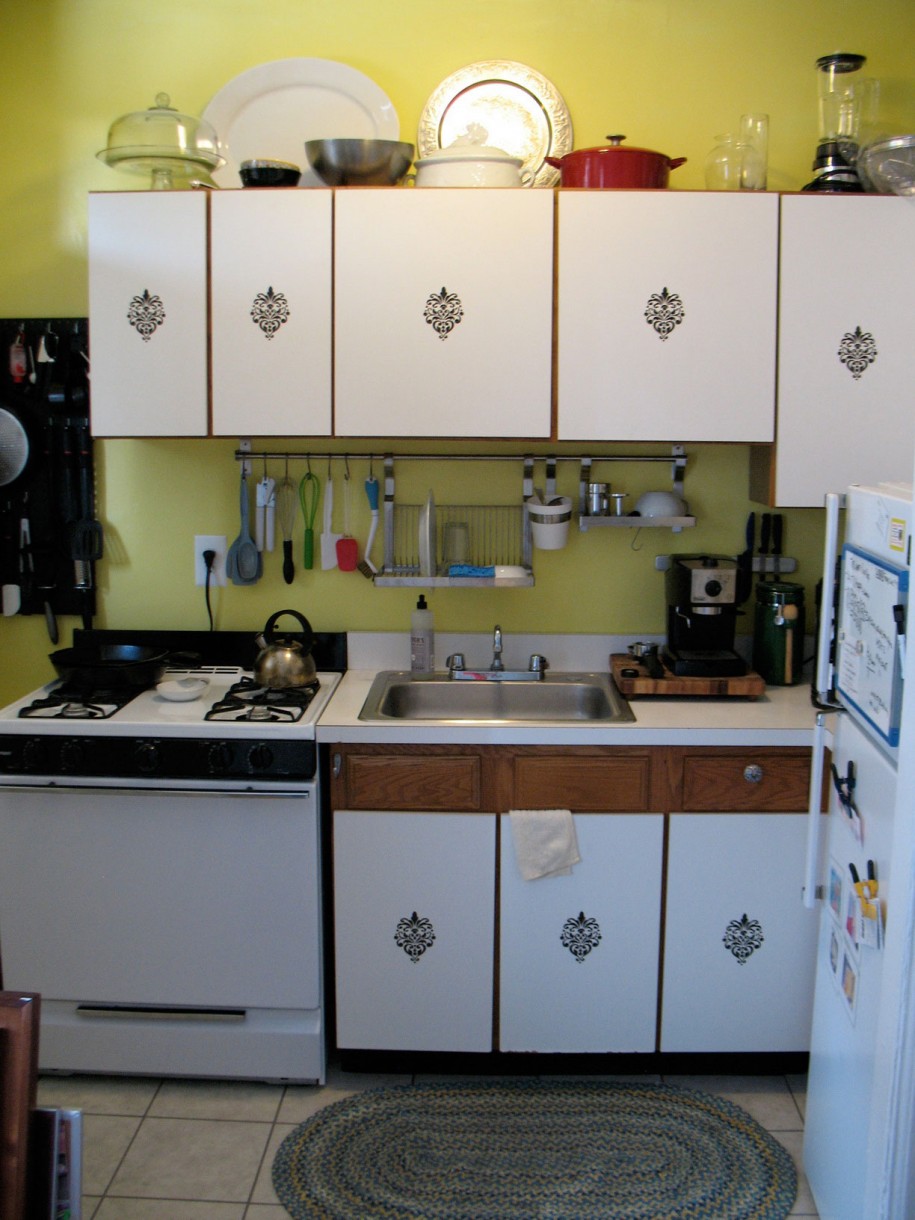 First of all be practical and realist in your approach. Avoid installation of such equipment's which are actually not necessary. Kitchen chimney is one of them. If you are struggling with storage space, cramped area, avoid installing a kitchen chimney. Utilize the chimney space transforming it into a good storage area for more of the convenient and clutter free space. Install a vent to substitute chimney's work.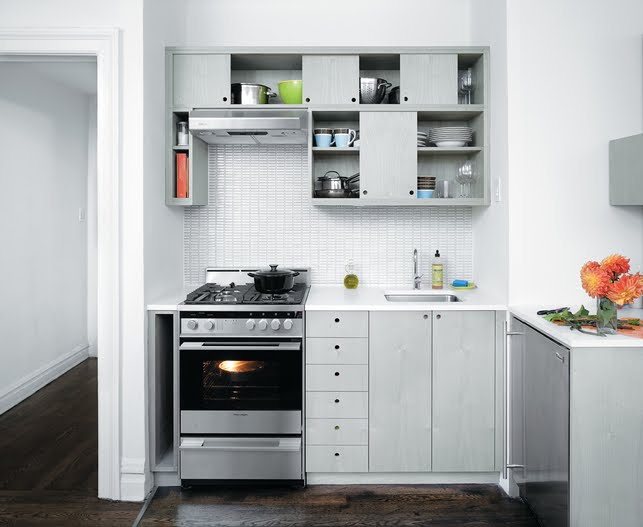 Avoid organizing lots of cups, mugs above the storage or overhead cabinets. Better install a hanging rod, hanging hooks etc. under the overhead cabinet for easy and smooth access. Go easy and fast with the installation of small glass jars, spice jars, jams etc. by just creating a slim and sexy shelve above the main working counter of the kitchen.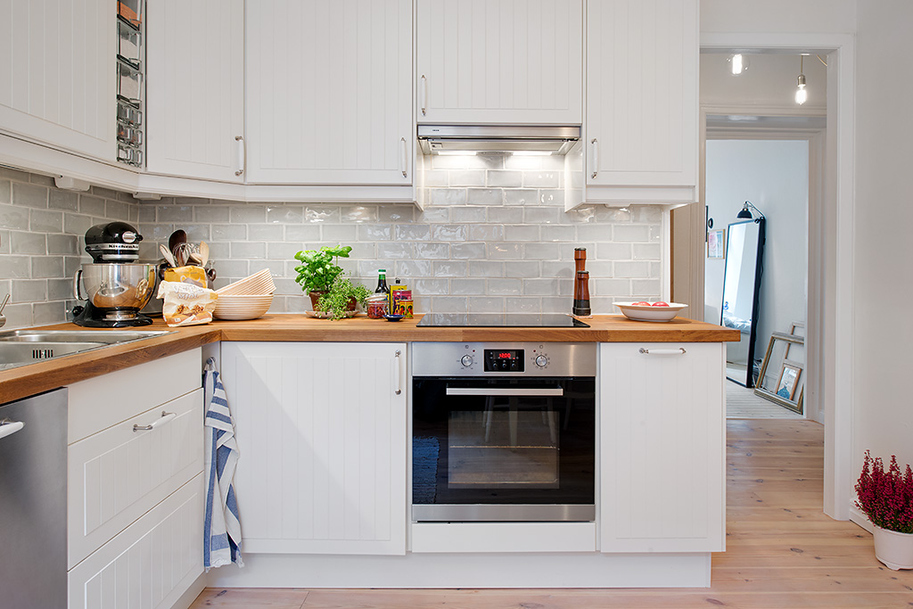 Besides open racks and lots of shelve area do preserve more of the space by going with the handle less kitchen concept. Save space by installing push button mechanism for the overall cabinets and pullouts. Wise and intelligent use of Lazy Suzan in case of U shape or L-Shape kitchen is important. Don't let the joining corner space go wasted. Install a corner rack at lazy Suzan to employ the vacant space into work.
Make good use of corner under cabinet space with corner pullout (L shape) drawers and modular set. Installation of few electrical appliances beside the overhead cabinet permits easy access to work and more empty space to carry the work.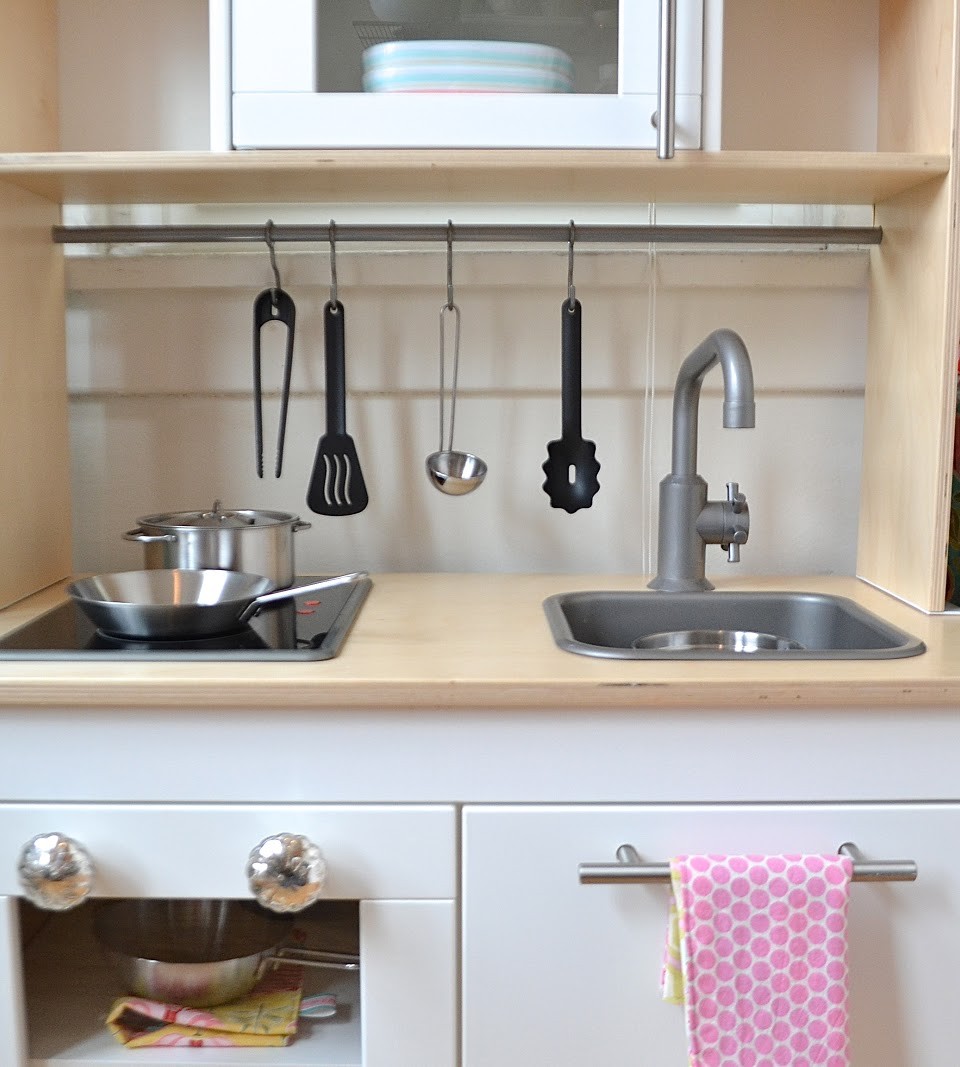 Use of hanging rods, hooks and bars is advisable wherever possible to hang the utensils, dusting cloths, kitchen aprons, kitchen towels etc. A mounted knife rack is a brilliant space saver as well as keeps your knife collection well-organized within your reach on the front wall of your working zone.
Coming to the sink area, do install an articulated faucets that too wall mounted to get clearance space at the sink area. Articulated faucets helps you accommodate large pots and dishes while you are working in the kitchen.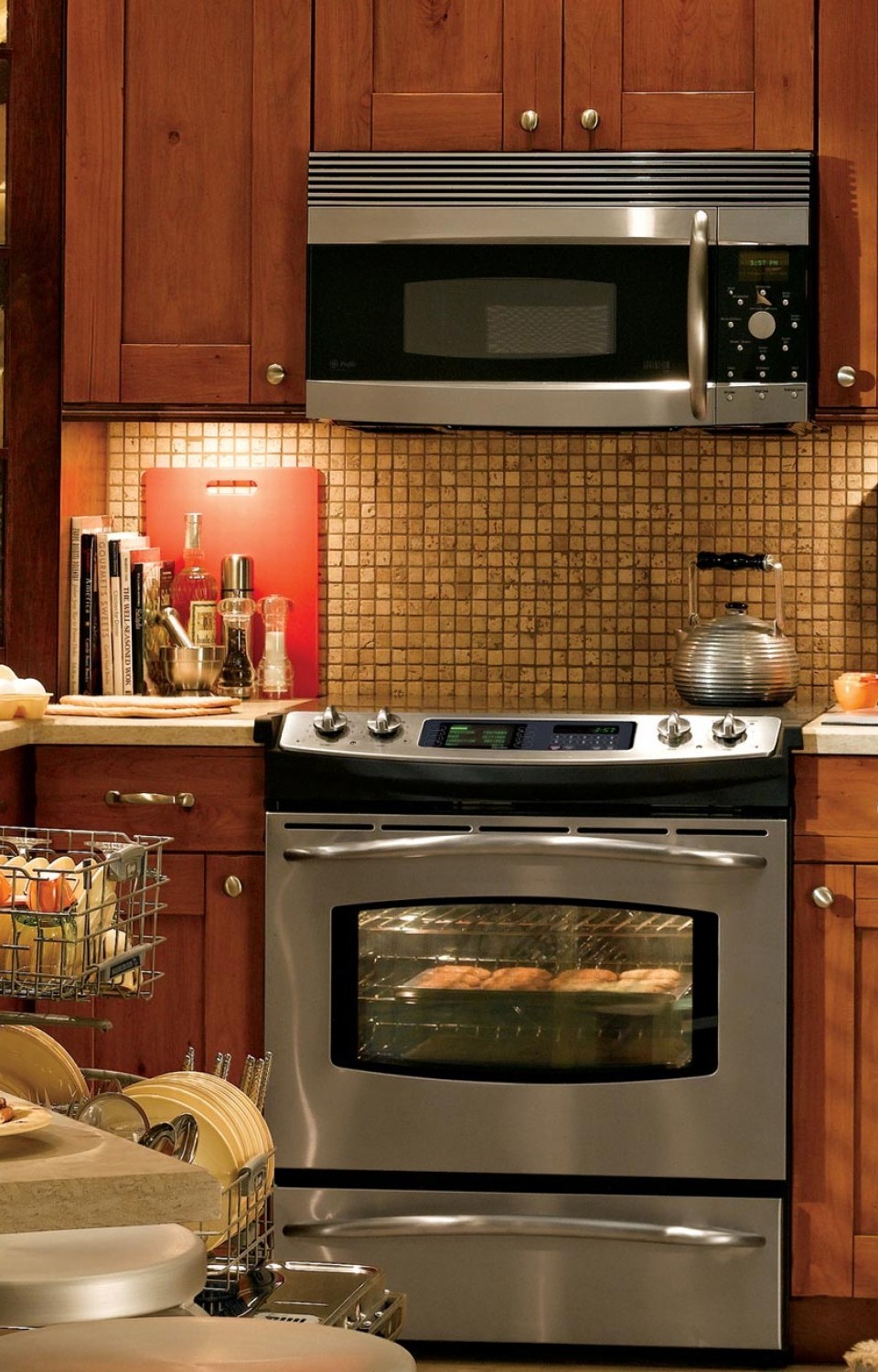 Make every inch count with good utilization of space. But do not just box up the kitchen with cabinets, closed shelves etc. Let the walls breath fresh and regularly with the help of some open racks, wall mounted shelves, wall hooks, rods, wall bars etc. You may even use up the kitchen ceiling area to get some of the storage space or hanging space.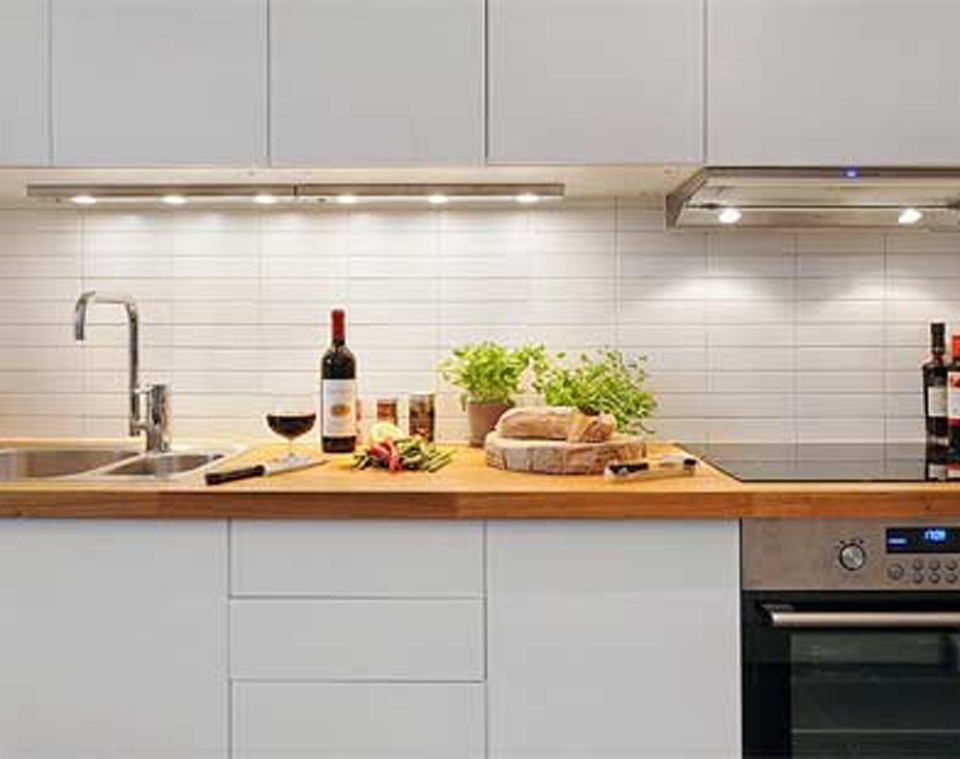 Make your kitchen a better place not a bitter place with wise and smart ideas and use of wall area, ceiling area and counter space area. Cluttered up kitchen, messy kitchen, under used kitchen space area, etc. is less desirable by everyone. Make a move to eliminate all these unwanted stuff from your small kitchen space as well. Kitchen with small area is not a sin, transform it into a blessing with your wise efforts and proper utilization of given area. Always remember, proper utilization of space is more important than the actual dimensions.

comments