Glass itself has immense stunning effect to charm up any architectural structure, interiors or exteriors. Adding up of round glass tables is like an instant uplift of the overall design and décor of the particular space. It's time to abut the old, rusty and wooden textured tables from the house. Give a stunning change to yourself, your interiors with the curves of round glass table. Improve the aesthetic value of your living space, dining area or family room by just adding up the round glass table. Hear the knock of change and improvements called up deeply by your interiors.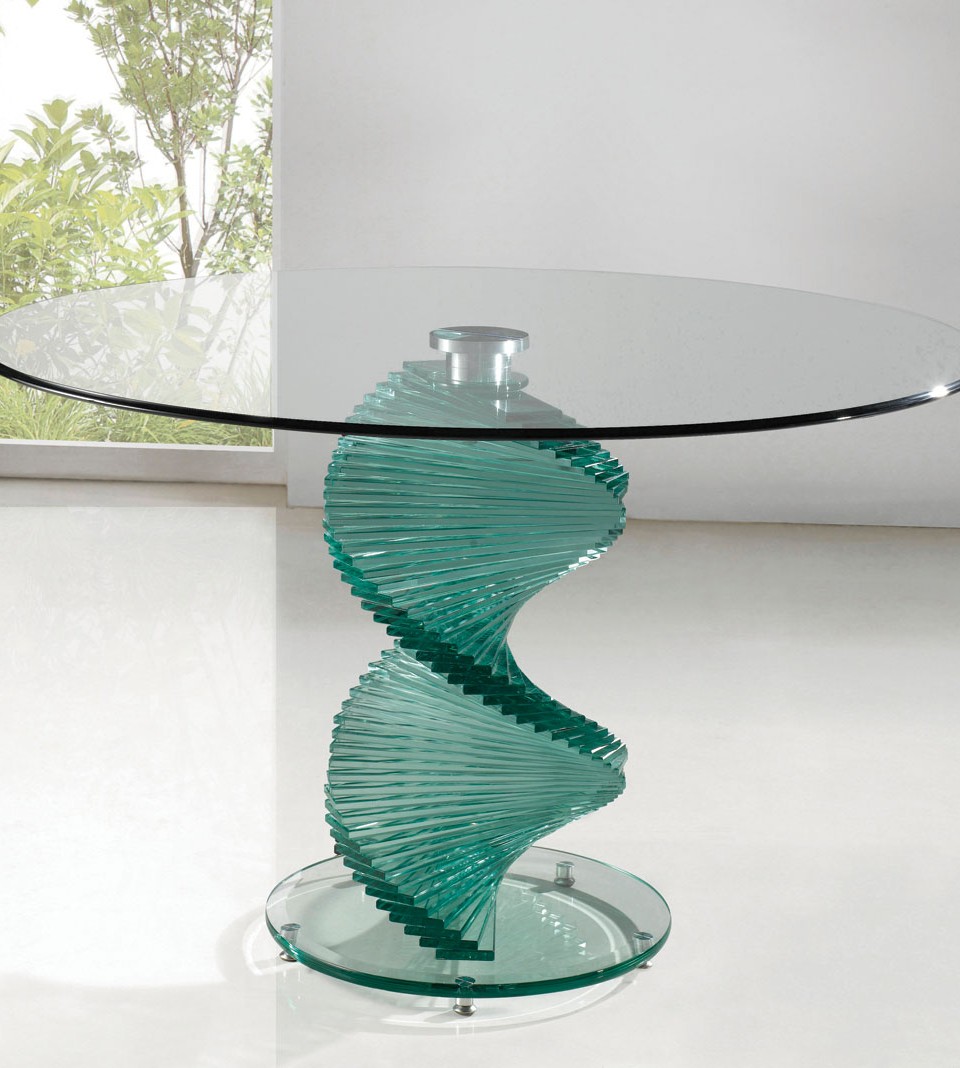 Round glass tables are easily adjustable to every corner, beside the sofa or any furniture, they are quite good to transform vacant corner into a beautiful attractive space of any room. You may even brighten up its presence by adding a flower vase on it to escort its beauty and charm. Round glass tables never discriminates between formal or informal spaces. They work equally well in all the kind of formal and informal settings.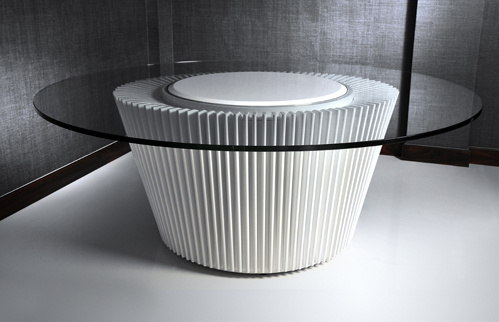 Enhance your evening coffee time with the round glass table conversation and get more close to each other. Eliminate sharp edges from your home and offices. Let the kids be carefree and comfortable with edge free table.
Glass tables with metal stands, wooden stands, glass stands, steel studs etc. brings back the lost beauty of any space giving it an instant uplift and charm. Round glass tables for any purpose is suitable and more comfortable if compared to any other shape and style. For example, round glass dining table always provides you more of the space, coziness and personal feel when you are having a good family time during the meals.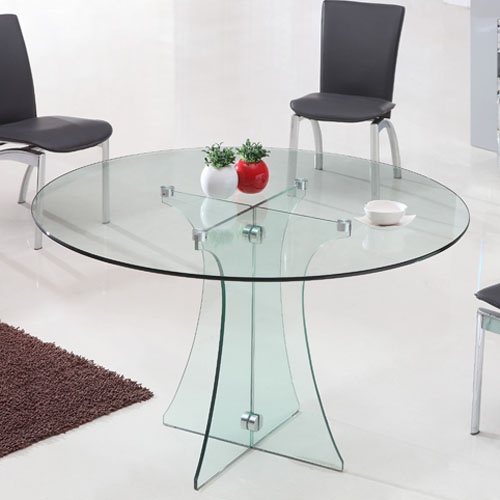 Settle down one of your bedroom corner with a small coffee or tea conversation with the help of round table that too of glass top to get a stunning and charming look. Seat up two or four chair around the round glass table for that sweet and friendly evening time or morning freshness.
Give your guests a cozy corner to start up their day and relax in the evening by just installing a round glass table outside the guestroom balcony or guestroom corner. Provide a complete set up of evening refreshments and chit chat by just placing few seats around the round glass table.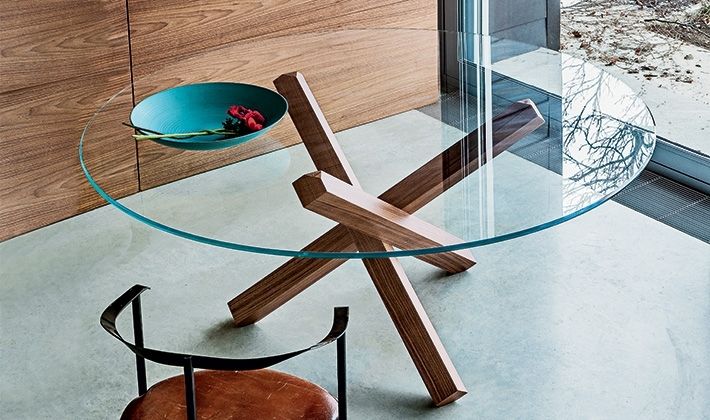 Get a feel of coffee shop at your kitchen area or kitchen nook. Adding of round glass table with few wooden chairs or seats around will give you a complete atmosphere of authentic coffee shop in your kitchen itself.
Enhance the beauty and charm of your home library by placing one of two small round glass tables beside the reading seat or sofa set. You may even install a big round glass center table at your living room to entertain each and every guest equally well.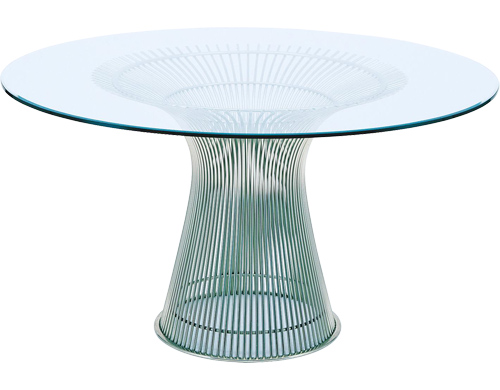 Let your outer courtyard or back yard seating area get enhanced and beautified with the looks and presence of round glass table. Round glass tables are like a one stroke aesthetic solution for all the purpose, area, formal and informal designing. They are durable, stain resistant, need hardly any maintenance, just a wipe of cloth is enough to unsettle the dust, good match with every kind of furniture and most importantly always helps you to up lift the lost charm of your interiors.

comments