Innovations are coming up every other day, bringing convenience and efficiency to people. One innovation gaining traction in the construction industry is the structured carpet planks. Structured carpet plank is a type of flooring that serves both the purpose of a tile and a carpet. You no longer need to invest in porcelain tiles and a carpet simultaneously.   
Are you a homeowner confused about the flooring solution for your floors? Are you a business owner looking to renovate your office floors? It'd help to consider adopting structured carpet planks, also known as carpet tiles. Why so? Read on to find out the answer to this question.  
With structured carpet planks, you'll benefit from its: 
Durability
When making any purchase, you want to buy a product that'll stand the test of time. You don't want to pay so much upfront and replace the item after a month or two. The same concept applies when buying structured carpet planks.  
Carpet planks will give you the durability you desire from your purchases. These tiles are heavy-duty, meaning they can withstand heavy traffic for a longer period. This property is in addition to the fact that the tile has a backing and fiber on the top. It'll absorb any pressure on its surface, distributing it evenly. With this, you'll experience minimal wear and tear. So, you will not replace it very often, saving you money in the long run.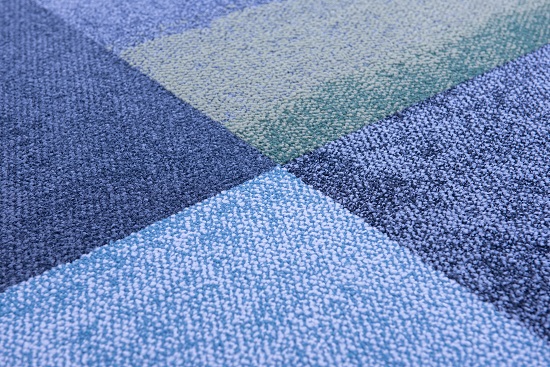 Ease Of Installation
Ease of installation is crucial when buying flooring material. You don't want to spend several days or a week installing a floor. Ease of installation also determines the level of expertise you need.   
Structured carpet planks are easy to install. Why? First, they come in pieces making it easier for you to handle the process independently. Secondly, you won't need special equipment to install this floor. In most cases, you'll only need adhesive. Most manufacturers or vendors will sell you the adhesive to use as you buy your structured carpet planks. You won't use the wrong one due to the lack of know-how, affecting durability.   
Alternatively, there are carpet tiles that already have adhesive on them. Just peel off the cover and stick your plank onto your desired location. You only need a couple of hours to finish your flooring project with all these efficiencies.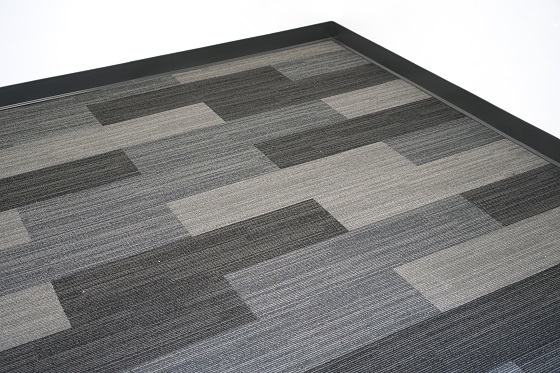 Ease Of Maintenance
When buying any product, it's always advisable to consider the long-term costs of your product. Long-term costs are often associated with maintenance needs. In this case, you don't need to worry so much about the maintenance of your carpet tiles. Why?  
Maintaining this flooring only requires you to vacuum it weekly, like you would with your usual carpet. Wash it every six months or go for a thorough cleaning, depending on the dirt accumulation. One added advantage of structured carpet planks is that, should a section get stains, you don't need to remove the whole carpet to clean. You can easily remove the stained part, clean it, and return it to its position.   
Affordability
Investing in any product requires you to factor in cost, from the initial cost to installation to transport to many others. You don't want to spend more than you can afford and struggle financially. One of the affordable flooring options is the structured carpet plank.   
The initial price of your carpet pile isn't expensive. However, it depends on the features you go for, such as heavy-duty or medium-duty, your chosen vendor, and the brand. On installation, you won't spend much. In some cases, you won't even spend a dime. As previously stated, the installation process of carpet tiles isn't hectic. You can easily undertake the project as a DIY. Therefore, you won't need to pay workers to handle the task. It reduces your expenses significantly.   
The other aspect determining the amount you'll spend is transportation costs, especially if you don't have a means of going from the shop to your project location. Some vendors will offer free delivery services to thank you for buying from them. Others will include this cost in the initial price of the planks. For those requiring payment, you won't have to pay much. Remember, this product comes as planks, making it quite manageable, unlike carrying rolls and rolls of carpet. The ease of handling will reduce the transportation cost.  
All in all, you'll end up spending less on this flooring, all costs considered.  
Conclusion
Structured carpet plank is the flooring solution you should consider for your flooring projects. This article has given you enough reasons to make this choice. However, the decision is yours to make. Ensure to choose the right one, factoring in the short and long-term benefits. This way, you'll save on costs on your flooring projects.
comments