If there is something that a lot of homeowners want for their homes, it is to transform it into something beautiful and comfortable. After all, our homes are our comfort zone and it is where we want to feel at ease and relaxed. After a long tiring day at work, we just want to enjoy ourselves in our homes. With that, we do our best to keep it tidy and presentable especially if we are inviting friends over. In fact, a lot of new homeowners hire an interior designer to make sure that it will look magnificent.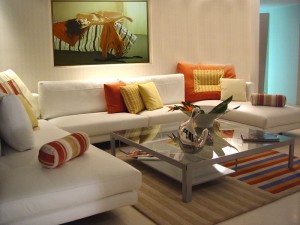 Here are five things to be aware of when seeking interior design services.
1. The interior designer will simplify the building and renovating process of your home.
If you want your home to look as immaculate as you want it to be, having an interior designer will make all the work much easier. Depending on your preferences and budget, interior designers will create something out of it to fit your taste and preferences. If you have an existing space, they will remodel it and make it more attractive and functional. The good thing is you can even choose your own furniture and they will incorporate it into their design. For instance, if you want a specific coffee table like the one from https://www.gomodern.co.uk/store/contemporary-coffee-tables/ in a certain space, interior design services will incorporate it.
2. Getting one earlier will make the whole project better.
Hiring interior design services early on will make your home project better especially if your space is large. Interior designers will be able to optimize the interior layout and space planning before any work happens if you get the services early on. The earlier you have an interior designer to help you, the better.
3. You will be asked with several questions to ensure the best layout for your home.
The interior designer you will hire will ask you several questions before starting out. These questions would include who and how many people are going to live in the room, your style and color preferences, your budget, your project timelines, and more. This is important so both parties will be able to negotiate properly on what needs to be done.
4. Expect to make a payment for consultation.
An initial appointment with an interior designer can already cost you. After all, you are seeking professional services that will improve your home. Just make sure to ask beforehand how much are the fees associated with your consultation as well as the next meetings. This way, you will know exactly how much you need and include it on your budget.
5. Be prepared to discuss how much the services cost.
Budget is an important aspect to discuss before you start. Before anything else, discuss with your designer how much you are willing to pay for the services and what you will get in return. This way, you and your designer will be able to build a design plan that is reasonable to you and to them.
comments