If you have just suffered flooding at your property, your first instinct is going to probably be to try and get back into it so that you can start the process of flood water cleanup. The desire to act quickly has plenty of merits. The quicker you act after water damage has occurred, the better your chances are of reducing the total financial loss that you experience. With this said, you need to act with the utmost caution if your property was flooded by sources such as an overflow lake, stream, or river. You also need to observe the utmost of caution if the flooding occurred from a backed-up sewer line. In all of these cases, you are dealing with water that is going to be highly contaminated and dangerous to be in contact with. It is at this point that your best course of action is to hire reliable water damage repair professionals to address your flooding issues. 
If your home or business was flooded by water from a natural source, or it occurred from a backed-up sewer line, this water is classified as category three. This is the water type that is commonly referred to as black water. Characteristics of this black water include the fact that it is likely to be filled with harmful pathogens such as viruses and bacteria. It is also likely to be swarming with parasites and could also contain all kinds of dangerous debris that washed in with it. This debris often includes broken glass and other sharp objects. Black water can also often be contaminated with pesticides. 
These points illustrate why you should never attempt to deal with cleaning up after a flood if it came from these types of sources and is classified as black water. You need to enlist the services of trained professionals who have the right equipment needed to safely enter your property and begin the water cleanup service process. Finding a trusted team of water damage repair professionals is essential at this point. Acting quickly is important so finding a team that responds quickly is important. 
Look for These Factors When Choosing a Company to Provide Water Damage Cleanup Work
As previously noted, finding a team that can offer a quick response time is important when choosing a service provider. You are in a race against the clock when it comes to halting the damage that the water is doing to your property. Getting effective cleanup underway is something that needs to happen quickly. Beyond this, you also need to find a service provider that can show you that they are fully qualified licensed, and insured to perform this kind of work. 
If you know anyone locally who has gone through a similar circumstance, asking them who they used for service can be a good step toward locating the right contractors. You can also turn to internet reviews to see what people are saying there. When you hire a water damage restoration company, it is perfectly reasonable to ask them about how long they have been in business. It is also normal to expect them to provide you with accurate information about how they will address the cleanup process.
With the right water damage restoration professionals helping you, the cleanup process can quickly begin. The faster this is accomplished, the quicker you can get down to the business of assessing the full extent of the damage.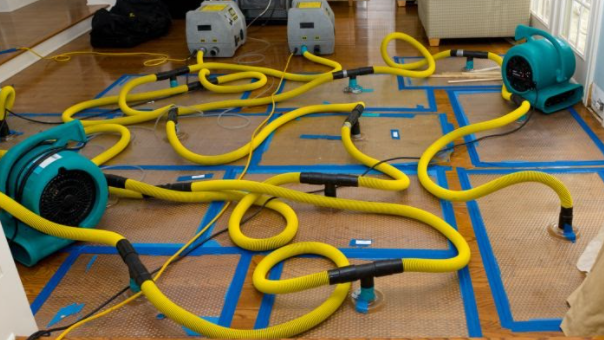 These Are Some Key Services That Top Water Damage Restoration Experts Provide
When you bring in professional assistance for your water damage needs, you can expect that they will be able to do things such as coming up with an action plan, effectively extracting all of the water from your property, drying all areas of your property out, determining what mold remediation is required, and performing all required repair and restoration work. One of the most important benefits that you receive is the fact that you do not have to put your health and safety at risk in attempting to handle the water damage cleanup process. Leaving this work to trained professionals really is the best way to get good results.
comments