What happens when you need more space in your home but building an addition is not an option?
You may need to renovate a good portion of the house to properly utilize the space that you have. Or, you may have to sacrifice in some other ways to get the space you want.
Let's take a look at some of the ways you can increase your living space without making an addition.
Turn your attic into a room
The very first place to look is up. If you are using your attic for storage then this is prime real estate to use to create a new room. Attic builders in Sydney can come in and create an amazing space that will not even closely resemble an attic. 
Whether you need it for an extra bedroom or for a home office, you can make it exactly the space you need it to be. 
Even if you need that space for ducts, vents or pipes, you can still utilize it in a way that works for you.
Close in your patio
Though turning a patio into a livable room has its challenges, when done right it can add some serious square meters to your home.
It can be turned into an extra bedroom with access from within the home. Or it can have its own entrance and act as an inlaw apartment with its own bathroom.
It may not be a cheap option as it will need to be built out with walls that are strong and thick. And the foundation may need work if it sits on a platform.
But, it is an obvious place to add more living area.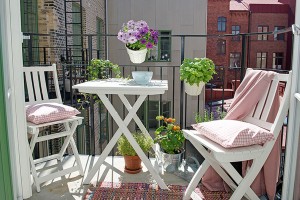 Finish the garage
Making a small apartment out of your attached garage is a great way to use the space you already have. If your garage is a two-car type, and you only have one car, you can even just use half of it.
It can end up being quite a big project, depending on your needs. For instance, if you want it to be part of the house, you'll need to open up the wall that joins it to the rest of the house. If it is to be its own separate space, then this frees up some money.
The electrical and vent work will need to be upgraded to make it livable, as well.
Make it an open plan
The way your house is laid out may be what is making it seem too small.
Open things up and create an open plan concept much like a loft. Of course, knocking down walls needs to be done carefully. You'll need to check the plans to see which walls are load-bearing as they can't be knocked down. 
Before doing any kind of demolition work, or building, make sure you have the proper permits. Besides the danger an improperly renovated house poses, you don't want to run into any fines for doing things improperly.
comments