Finding the ideal apartment may be a time-consuming and difficult endeavor, especially if you're looking for a place in a big city like NY or Chicago. It might be difficult to know where to begin when there are so many possibilities available. However, with a little planning and investigation, you can locate the ideal apartment that satisfies your requirements and falls within your price range. Whether you're a first-time renter or an experienced home-seeker, this guide will provide you with the knowledge and tools you need to make informed decisions and find the perfect apartment to fit your needs and budget.
Determine your budget
Establishing your budget for monthly rent is the first step in apartment hunting. This will enable you to focus on apartments that fit within your price range and help you reduce your alternatives. Consider not only the rent but also other costs like electricity, groceries, and entertainment to get a clear understanding of your budget. It will save you time and keep you from falling in love with an apartment that is out of your price range if you are clear about your spending limits. Spending more than you can afford every month will cause only heartbreak when you realize you need to downgrade in a few months. 
Consider the location
It's crucial to investigate the neighborhoods you're interested in before beginning your apartment hunt. Look for statistics on crime, public transportation, retail, and dining. This will enable you to assess whether the area is a good fit for your way of life. When investigating areas, it's important to read reviews from locals and visit neighborhood websites to get a feel for the area. Consider the commute time and available transit alternatives when searching for your dream apartment. For instance, Illinois real estate market is very accepting of newcomers and young professionals looking to jump-start their career. If you look for affordable apartments near Chicago, you'll get to enjoy an area which is convenient for someone like you. The best thing about Chicago suburbs is the closeness to the big city while also having the commodity of living in a smaller community.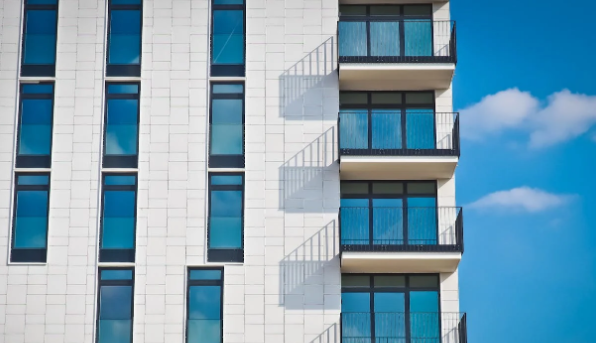 Use technology
You have access to a variety of tools and services to aid in your apartment search, such as real estate-focused websites and mobile applications. By using technology, you may find apartments that meet your requirements more quickly and with less effort. These websites provide comprehensive details about apartments, including pictures, floor plans, features, and prices. Additionally, a lot of these websites let you narrow your search based on criteria like location, price range, and essential characteristics.
You may compare costs and amenities between various apartments with just a few clicks when using technology to do your apartment search, which is another benefit. This might aid in your decision-making over the ideal residence for you. The locations of flats in relation to neighboring facilities like supermarkets, parks, and public transportation are also included on some websites' interactive maps.
Schedule a tour
Schedule visits to potential apartments after you have a list of them. By doing so, you will have a better sense of the area and be better able to decide if it is a suitable fit for you. When seeing flats, pay attention to details like natural light, storage space, and the building's general condition. If you want to be sure your furniture will fit in the apartment, you might also want to bring a measuring tape. Take pictures of each apartment to help you remember it later and compare it to others. Ask the landlord or property manager any queries you may have.
In conclusion, looking for a new apartment may be a fun but occasionally stressful task. You may, however, improve your chances of discovering the ideal apartment to call home by being well-prepared and armed with the correct knowledge. You can make the most of your apartment search and find a home that matches all of your wants and expectations by knowing the rental market, setting a realistic budget, negotiating and asking the appropriate questions. You'll be well on your way to finding your perfect apartment if you keep these things in mind: to be patient, to keep an open mind, and to maintain organization.
comments