The best news is that you do not have to carry out a full remodel to convert your house into a home you can truly call your own. Sometimes all you have to do is implement a few simple interior design elements that change the way rooms look and feel. If you are looking for the elements that bring in the biggest difference, read on to find out about them as well as how to use them.
Start With a Decorating Style in Mind
For starters, if you are capable of pinning down a specific design style for your house, you are already halfway to creating your dream home. One easy way of implementing this is by using the same style for your interior and exterior. For example, architectural styles like craftsman and ranch feature clean-lined furniture and plenty of earth tones.
The transitional style décor works with most home decors and is usually a hybrid of the traditional and modern styles for updating Victorian or colonial home styles. The modern style is well tailored with clean lines and is most popular in mid-century modern sofas.
The contemporary design is a minimalist and sparse style with few pieces in each room. While using the contemporary style, it's best to start with small pieces that highlight your rooms' natural features. The farmhouse design introduces whimsical, cozy comfort, and fun style to your spaces.
Throw Blankets and Pillows
If you are looking to change how a room looks quickly, the best way to doing this is by changing the textiles through blankets and pillows. Such items are not only functional, but they also bring in visual interest into your space in numerous ways, including texture, color, and pattern. In terms of color, it's best to stick with the 10-30-60 rule.
Further, consider layering by infusing texture into your space. Keep in mind that you can experience texture by how your item looks and feels. For example, by incorporating different distinctive textures via throw pillows and blankets you can bring in more depth to your rooms.
Introduce Décor Pieces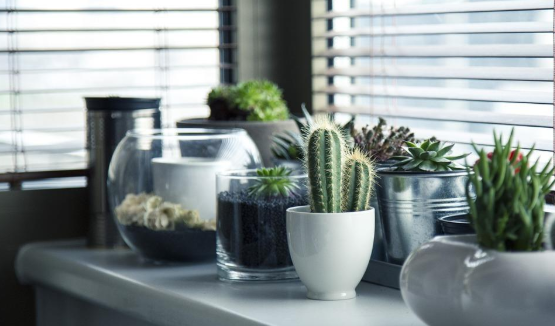 While looking at small design elements with a huge impact, it is crucial you consider unique décor pieces. Such elements are mainly for introducing visual interest in a space. For instance, you can try Instapainting and use unique frames for better visual complexity.
Your Hardware
The pulls or hardware you use on the cabinets and drawers may not seem like a huge deal now. However, such small design elements have the capacity to make a huge difference in your home's style statement. Fortunately, changing your hardware is a simple home improvement project that does not require investing lots of time and money.
For example, removing one doorknob and installing a new one is all it takes to transform your house into a home. Another transformation is simply swapping the finishes in your bathroom or kitchen for a fraction of what it would cost to carry out a full remodel. Whatever finishing you choose, repeat it in several areas around your room for a harmonious look.
Introduce Plants or Flowers
No matter the décor style you choose for your home, ensure you make use of plants and flowers for added visual appeal. Plant life brings color into space, while also working as a neutral element. Such natural elements are so common that they add to home design without taking attention from other more brilliant statement pieces.
Conclusion
Whether you're moving into a new house or starting fresh, the five decorating tips can help transform your space into a home. These tips make decorating your house fun – and probably much easier than you thought.
comments