The llama is a member of the camel family. It is a domesticated species and hence kept as a pet.
There are lots of people who love llamas and hence gifting them with llama toys, prints, clothes would be a very sweet thing to do to them. The gifts vary in size, shape, design, and even color and can be found in retail shops. Depending on the occasion, one will be able to decide on which type of llama gift to offer to their friends.
Below are several gifts one can buy for a llama lover: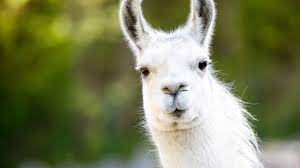 1- Llama Flower Pot
This small, cute and beautiful décor can be used to carry succulents, flowers, or even small plants.
Can also be used in the bathroom and filled with cotton, as a soap dish holder, or on the kitchen table to hold fruits and vegetables. To any Llama lover, this gift will brighten their face and be a perfect pick on any occasion. Can be used as a graduation gift, birthday gift, or just a friendly gift.
2-Llama T-Shirt.
People love to be gifted with clothes and a t-shirt with the Llama print is a perfect pick for any occasion. The t-shirt can be of any color from grey to pink. The t-shirts also come in different sizes and hence one should be careful not to pick the wrong size for a gift to a Llama lover. The t-shirts are unisex hence no gender is left out.
3-A Llama Duster.
We all know how cleaning is essential in our day-to-day lives. How sweet would it be to gift a Llama lover with a Llama duster. Its polyester fibers are well fixed to offer the best cleaning services on any surface. The llama dusters come in all colors.
4- A Llama Origami Necklace.
If your friend, spouse, kid, or even workmate loves jewelry, a llama origami necklace can never go wrong as a gift.
They can choose to pair it with another necklace, earrings or instead wear it alone. Its design is unique as well as simple.
5-Llama House Slippers.
The llama indoor slippers are cute, super comfortable, and very easy to slip on.
They can be placed on the bedside, at door entrance points, or anywhere else in the house.
They are also warm and hence keep the user comfortable at all times.
6-No Prob Llama Pillow.
This is an adorable and decorative pillow that can be used in the sitting room area, bedroom, or even in office seats.
They can be used as décor or simply as normal pillows to rest your head after a long day at work, a tiresome exercise, or just a simple midday rest.
This is a charming gift that comes in the form of décor. It can be used for drying kitchen glassware or wiping table surfaces. This will be a perfect gift to any llama lover. To get more ideas about some amazing gifts please check out giftsntoysland.com/best-llama-gifts. Here you can find many more ideas for a vast personality type llama lovers.
comments