Take a bite… enjoy your meal.. have fun with your family and friends .. some food.. bit of chit chat basically a complete package for relaxing and entertaining your moods .. it's none else than the "dining area" of your residence. Make dining area of your residence more of relaxing and classy with modern dining room table and chair sets. Add a beauty of class and royalty with some simple yet classy and aesthetic dining table set to your dinner area.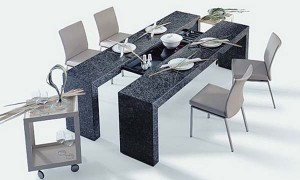 An area which invites you .. pulls you in .. and give you a warmish hug to come out of your hectic stressful and busy day to spend wonderful moments with your loved one and to satisfy your hunger. A real true gift from your hard work and busy time… So come lets design it to the best of comforts.. and impressive of atheistic stunning dining area.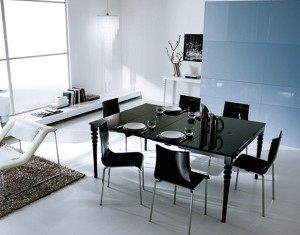 Comfort your dining area with at least 6 person sitting capacity size modern dining table , as you never know when your guests or friends may knock your doors to share a pie of entertainment or moment with you. Keep your dinner table simple, with solid material like wood, glass, or a table with marble top and steel studded legs etc.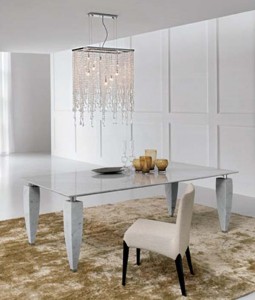 Make your each bite of the dinner and lunch special with glass dining table set  or wooden dining set. Whatever it may be ..but make sure you are investing in for your comfort and lifestyle , so no compromise on styling and material. Home and furniture should be always well matched up with your living style and status.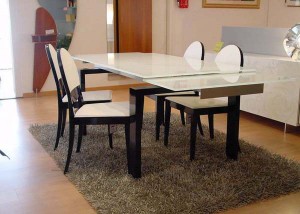 Simple wooden dining set with different type of polish or laminates is class of simplicity and down to earth behavior.. while if you're in the mood of bit showoff  and royal touch.. let it be a glass dining set for your so called stylish status. Its classy.. easy to maintain.. matches up well with your overall decors and designs.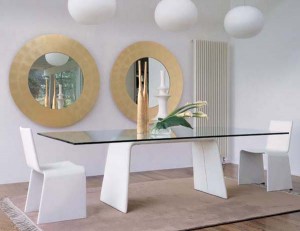 Just in case for a bold combination marble top dining table will do its best job. Keep the dinning table design light weighted yet strong. It should be flexible to move if required any moment. For the perfect set of design and décor.. keep the chairs matched up well with the dining table design. Heavy chairs are not comfortable and difficult to move.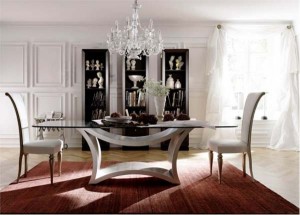 For that perfect look of modern dining table better to go for the whole set of dining table with chairs with it. Better to avoid any other kind of chairs, stools, benches etc. which may not match up well with your modern dining table. It may ruin up your plans of getting a stylish classy dinner area.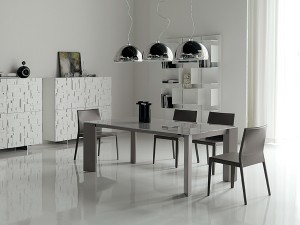 Your modern dining table set is incomplete without matching classy accessories and other decors. Perfect coordination of home and furniture with well blended accessories makes the design more aesthetic, appealing and complete. Modern dining tables with flexible moving tops, rails under the table top etc. helps in better and fast serving while everyone is having a good time at dinner..!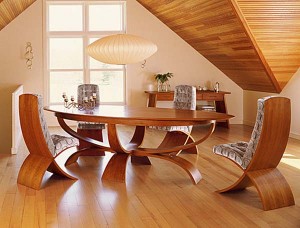 Unmatchable modern designs can be achieved by unlimited laminate designs, glass itching or simple transparent table top dining table. Keep your dining area classy and elegant with attractive and amazing modern looks dining table. It's the dinner table which gives the ultimate enjoyment of the meal and complete time with your family or friends.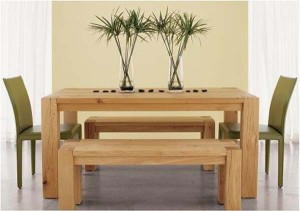 Image Credits: http://www.elledecor.com/

comments