Having a neat and tidy home is not hard. The secret to it is very simple: do not have clutter in your house. However, that's easier said than done. The more important question is how to get rid of the clutter. 
Getting rid of clutter isn't that hard, once you know the different types of clutter that live in your home. From there, it's a matter of crossing items off of a checklist, and your home is good to go. Once you're done, you can throw away the stuff you don't need and put the stuff you don't want to lose in a U-Store Self Storage warehouse. You can even do it in less than two hours. Here is how you do it, category by category.
Kitchen Counter
This is another one of those places that get cluttered very easily and very fast. No matter how large your counter space, it's very likely to get cluttered at some point. The best way to get rid of this is to have a single place where you put all of your clutter. You can take the extra stuff, the kind you won't need for a long time and take it to a self-storage room. For the stuff you will need, you can put it in a special drawer. That way, the clutter stays out of the way. 
Kids' Toys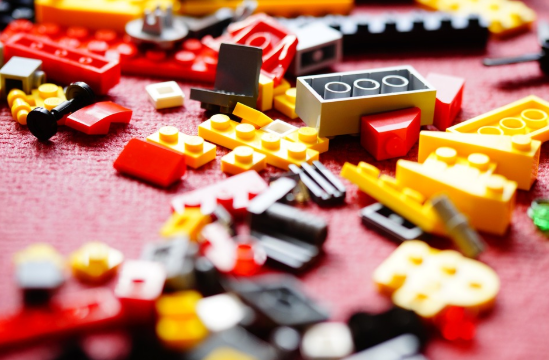 If you have kids, then you probably have to deal with toys lying around everywhere. With toys, it's a little hard to organize them since they're probably numerous and of many different kinds. A good solution is to have a toy bin. You can sort the toy bin every once in a while, and pick the toys you want to donate and throw away but, in between, the kids can clean up after themselves and put their toys away in the bin. 
Bedroom
The bedroom may not seem that important to declutter, especially since you will rarely ever have a guest that gets to see the bedrooms. All the same, having a neat and tidy bedroom is good for your peace of mind if nothing else. A neat and tidy space has a good psychological impact on the person living there. 
To declutter your bedroom, you can adapt the toy bin idea by having a bucket where you put all the clutter. You can then put this bucket in a hidden place, such as the closet, to keep it out of the way. For the extra clutter that won't fit in the bucket, you can employ self-storage services and have it out of the home altogether.
Rest of the Home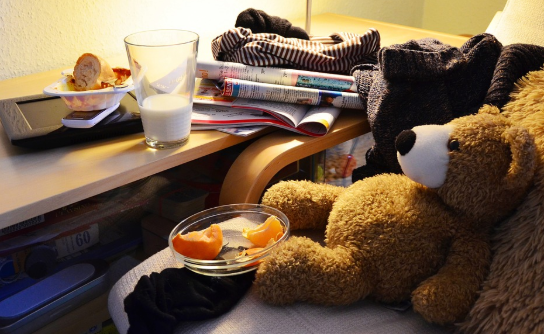 Using a bucket to collect clutter is effective for the rest of the home as well. You can scour your mantel, shelves and other spaces that are cluttered and put the clutter in a special purpose bucket. Any extra stuff can go into long term storage. This method helps you declutter fast. You can then sort the bucket later to figure out what goes where. 
Wrapping Up
While you're decluttering, don't forget to dust all the surfaces where the clutter was thorough as they are likely to be very dusty. That way, your home stays neat, tidy and clean.
comments