Fencing your home around is a common practice done by all of us to provide security, safety and clean designer look to our home, garden landscaping and exteriors. But merely putting up metal fence, concreate fence, wooden fence etc. to get a protected feel is not enough these days. We need to take a step forward to dress up our fencing area to get a well-designed up looks for our garden area, exteriors and fence. To start up with one can try with small and successive steps like planting up small planters around, etc.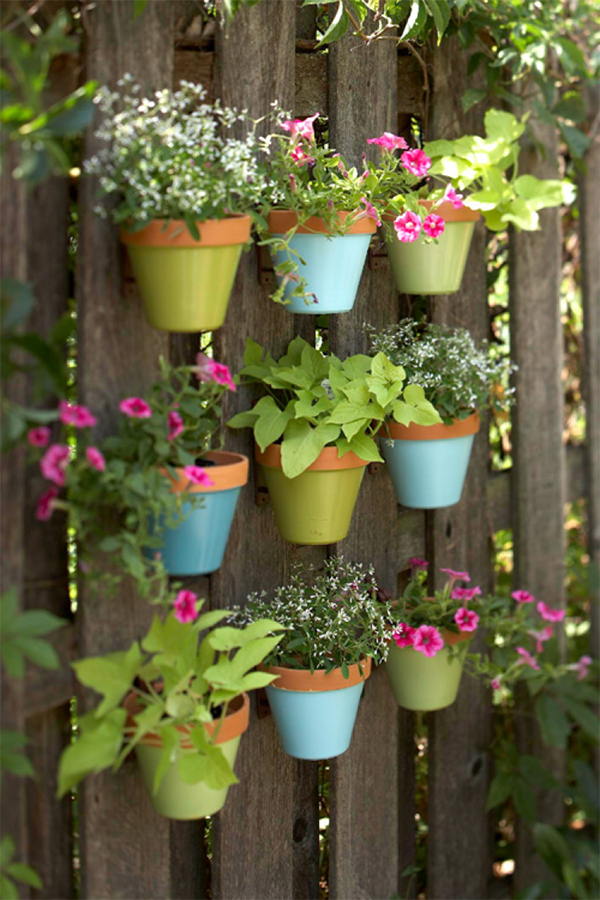 Also Read: COZY OUTDOOR READING FURNITURE
Make your exteriors look better and more of with complete look with some green planter, climbing plants, colorful flowers, colorful pots, shrubs, etc. Evergreen, shrubs, few flowers can bring the everlasting charm, complete and sweet look to your fencing section as well. You just need to plan up the exterior area and give time with minor efforts to make it beautiful and well connected to the inner beauty of your house.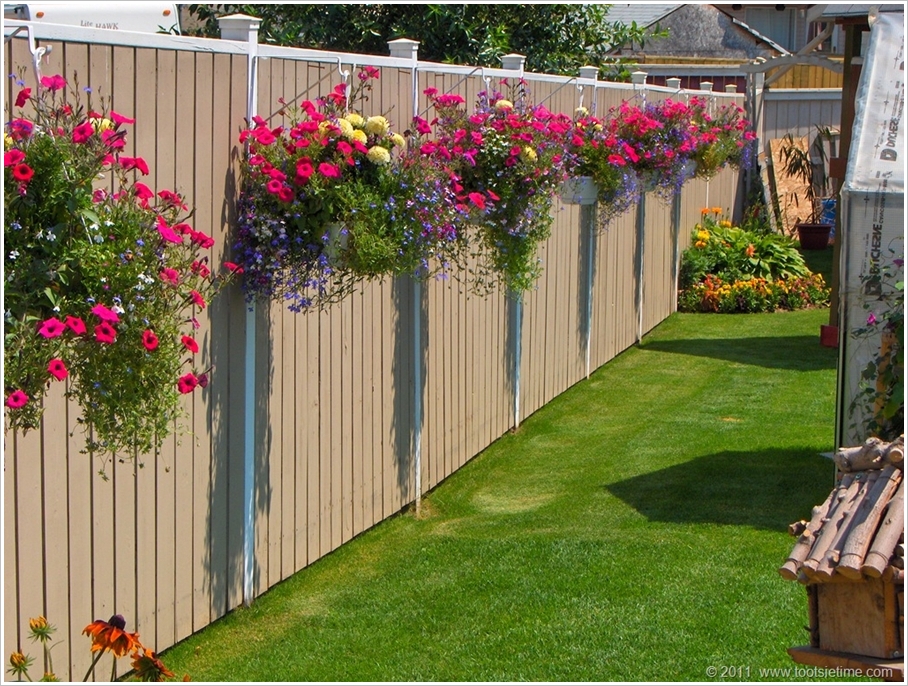 Also Read: CREATE A BEAUTIFUL VERTICAL GARDEN INSIDE YOUR HOUSE 
Hanging of colorful pots with some season flowers, keeping of some big pots at the floor level with some garden grass and green planters makes the exterior atmosphere look better and touchy. It is your outer world of house, give it a personal style signature with rusty look, wooden touch, flower paradise, go green, etc. according to your personal choice. Trees and bushes, climbing plants and vines can be strategically placed along the fence to provide privacy, good looks and well appreciated exterior area.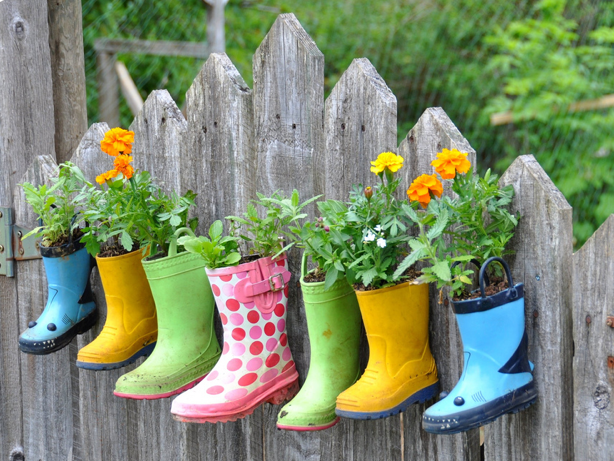 Also Read: OPEN TERRACE DESIGN IDEAS 
Use of old stuff like old shoe, old jars, wooden baskets, rotten buckets, iron buckets, bulbs etc. can be utilized to get a do-it-yourself pot and flower planting activity to make your fencing area look more beautiful and complete. With climbing planters add vertical dimensions to your fence area. Provide a fake height to get more of garden area with climbing planters.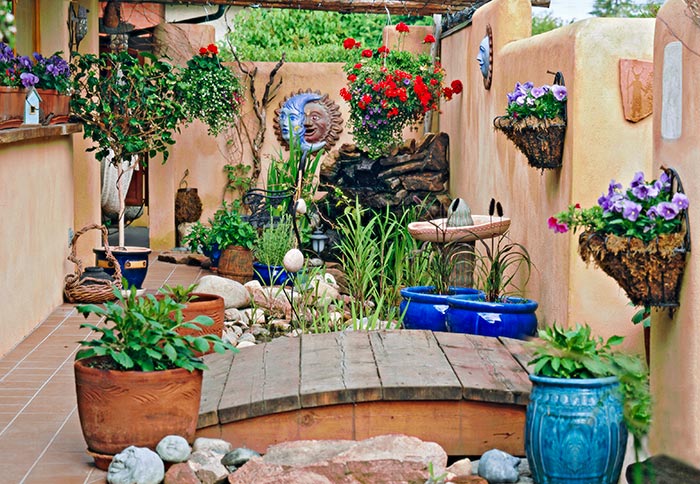 Also Read: TIPS FOR A BEAUTIFUL BALCONY 
Flower aroma, foliage texture, wooden touch, junk rustic iron rods, hanging pots, glassy floor area, pebbles around, gives your fencing a complete package of nature love and natural atmosphere hiding the untidy fence metals if any. Climbers such as Jasmine can fill the garden and the fence area with wonderful aroma when they blossom giving it a stunning and loveable looks. Climbing plants turn even small gardens into lovely retreats without taking lots of space, floor area or extra efforts.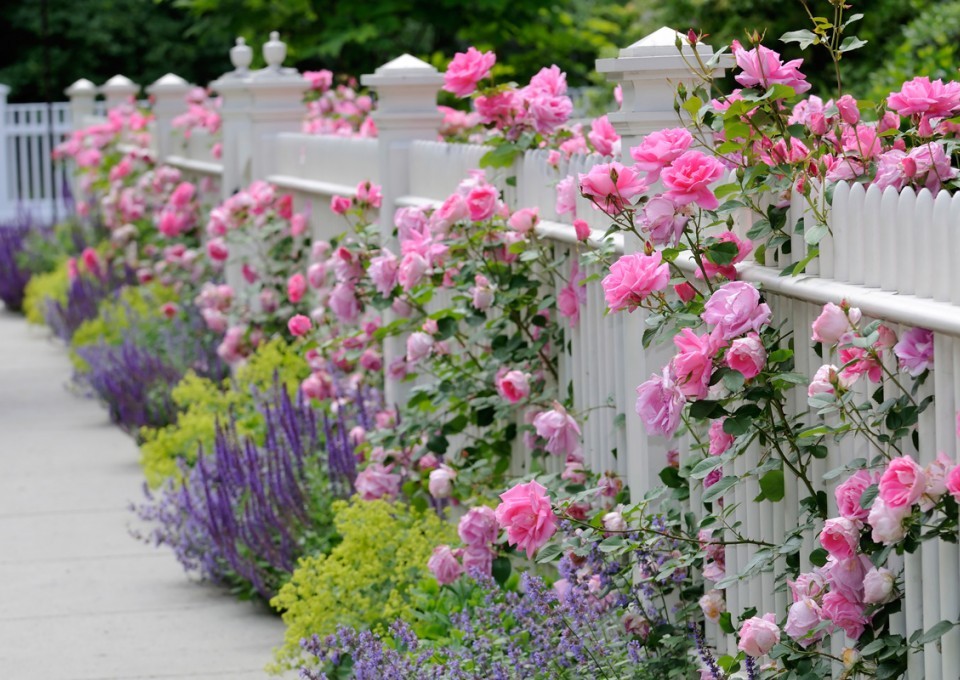 Also Read: MODERN HOME LANDSCAPING
Make it look more beautiful and complete with some exterior light effects. Let the evening time also glow up your fence settings and garden landscaping or garden design. Flowers, planters, their aroma, the spirit and the fragrance when mixed up well with the moon light, bright stars and artificial decorative illuminations brings up the best combinations and stunning effects.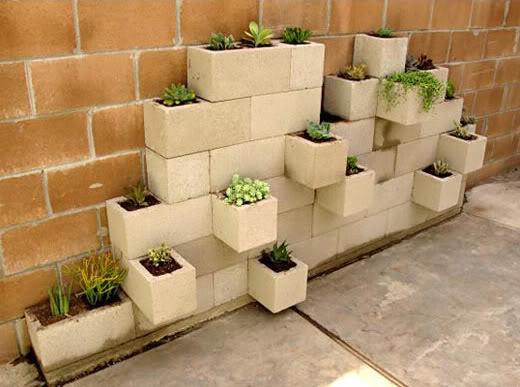 Also Read: OUTDOOR SEATING IDEAS
It is not just about giving a designer look to your fencing; it is like adding bold and beautiful touch of your home security and garden area. With planters, flowers, grass around adding of splashes of different colors to the surprising area or corners will be a stunning element to add on to the beauty of the fencing area. Keep your fence area floral decoration updated with the changing season and upcoming designer pots, junk of house, etc. Do not just fence up the security but do tie up a knot forever with fencing beauty and aesthetic looks.

comments