Bedrooms representing Cottage style whether it is rustic, farmhouse, shabby chic or country cottage they are all charming and special in their own way, as they carry a smoothness of personal touch, warmth of cozy atmosphere and charm which is every lasting. Cottage styling is one the simplest, cutest and one of its own class. It is always suitable for every kind of dwelling with modern, eclectic, traditional or ethnic tastes.  Whether your home is a small country cottage or you just want it to feel like one, enjoy a cozy bedroom retreat when you mix calming pastels, pretty floral, and vintage accessories together to get the pleasure of cottage bedroom. There's nothing that makes us feel cozier than cottage-style bedroom. One of the most charming aspects of cottage living is its natural, simplistic and bare-boned style. It has its own class, taste, beauty and exotic impressions.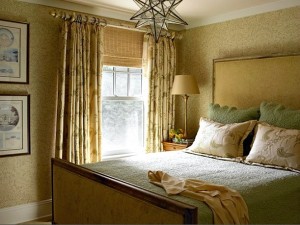 Useful tips for your cottage bedroom styling:
•A mix of oyster shell, taupe and gray make for the perfect color palette for cottage-style bedroom. When combined, these hues are fresh, natural and beautifully vibrant. They make your cottage style bedroom look more real and much authentic.
•A wood-beamed vaulted ceiling always gives a spacious look to your bedroom. They also work as the trade mark designing on such kind of cottage creations.

•Play with the mix-match idea – always achieve some sort of balance by marrying opposites, whether it's glossy and muted or contemporary and antique. It provides a balanced look to your cottage world.
•If it's cozy then it should provide you the feel to walk into a cottage-style bedroom. Make it more of cozy with lazy slipcovers, sofa treatments, bed upholstery etc. Let the window dressing join the same club of lazy curtains and lethargic designing to get the real touch of the respective designing.
•The neutral color palette and natural materials instantly rejuvenate your senses. The space should look and feel comfortable, easy and livable. It should give your more of the freshness all-round the year with a pleasing and calm appearance.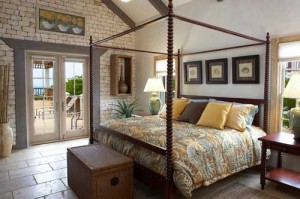 Cottage rooms are renowned for their charm, purity and natural comfort. Add cottage-style coziness for that comfort excellence and sweet romance. To put in more of the spicy and dramatic effects, install dim lights, table lamps, hanging lights, or even a chandelier.  A big wall window is always helpful tool to recreate the charm of cottage to your bedroom. Let the iron get more rustic, let your furniture speak the language of ancient styling and wood, floor be on the rough side and let the ceiling be bit higher to touch the sky of your dreams and achieve the perfect authentic cottage look.
Even you may try to grasp the cottage styling in a modular or modern way. Rug the wooden flooring, set the side table with a nice and amazing table lamp let the walls go pale yellow, cream or white in contrast with bit darker or shady ceiling color. Put on the bed at a low height or you may also opt for a high thickness mattress instead of bed and cover the windows with white linen and soft fabrics. Escort the wonderful settings with some indoor plants and herbs for a natural look. Here we go with a modern yet country style cottage bedroom. For country style bedroom the formula is simplicity, avoid laminates, glossy wall paints, texture arts, high end furniture etc. More you keep it rough, rustic, raw and pure more it will give you the pleasure of being inside a cottage bedroom.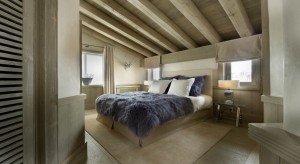 So simple touch of pure and personal feelings with a raw texture of walls, floors and ceiling comes together to form the world class and sweet cottage bedrooms. Now you are all set to make the real cottage bedroom for your home and your loved one. Change in bedroom styling do spice up the lost charm and sweetness of married life and cottage bedrooms are the real romantic and dramatic rooms to be in and spend quality time with your partner…!!

comments