It feels great to hear that "love is in the air" vice versa it feels amazing to hear musical striking sound in the air with the little blow of air towards home, windows, doors, galleries, balcony etc. A sweet sound which travels directly to the heart giving a peaceful and cherishing moment forever. Yes, create the magical sound effects even enhancing the looks of interiors with the simple, sweet, and adorable and one of the most loved and wanted decor piece that's "wind chimes". Charm up your world with the pleasant presence of hanging decor and magical sound instrument; wind chime.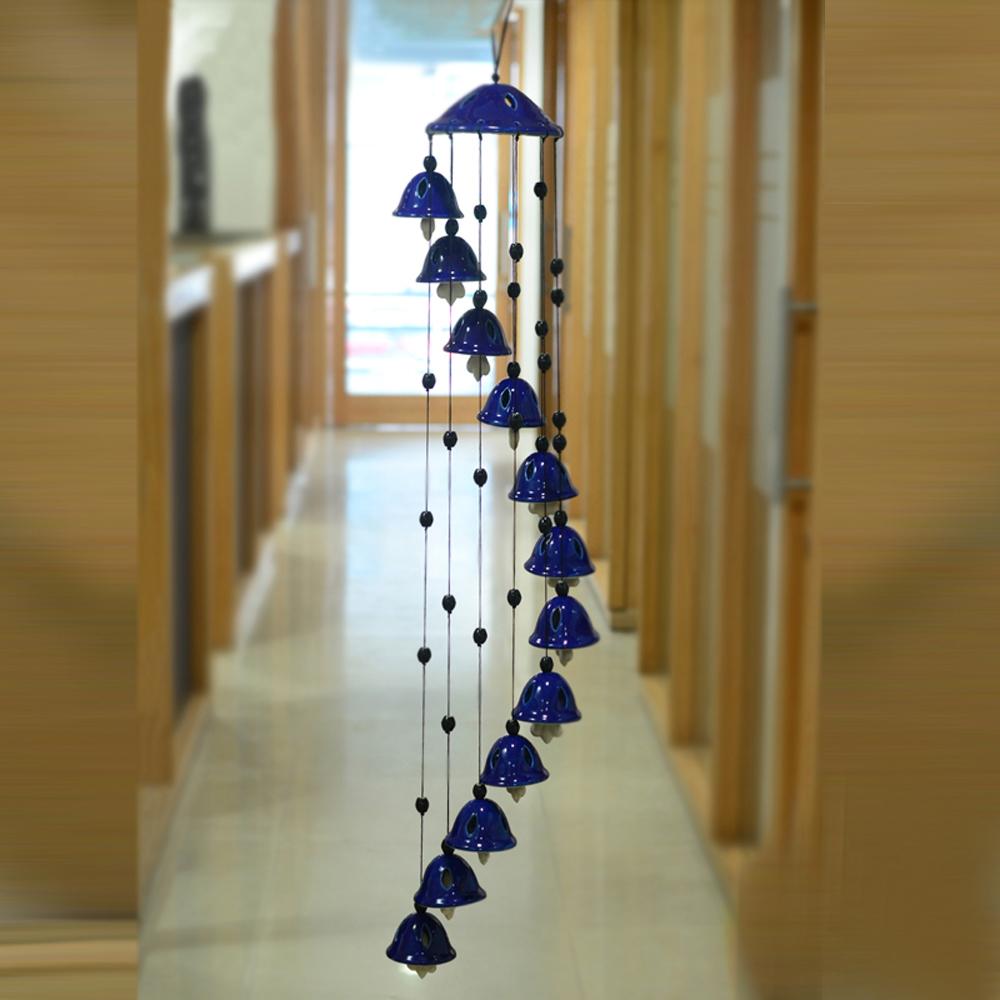 Also Read: LUXURIOUS HOME INTERIORS 
Enhance the quality of your interiors with the sweet and noticeable hanging decor at your windows, doors, gallery, balcony, even at the living room, kids room etc. Wind chimes are made of materials such as bamboo, horseshoes, and mechanics tools besides normal wood, glass, crystal, metals etc. The endless variety and types of wind chimes are available to fulfill your decor purpose according to your personal choice, room size, respective space to be hanged, design attitude and decor.
Wooden wind chimes:
They are made of wooden material to provide a class, sexy, glamorous and seductive looks to your interiors. They work well for formal and informal interiors both.
Classic wind chimes:
These wind chimes are being created according to the market demand, musical choice of particular country to fulfill traditions aspects and requirements.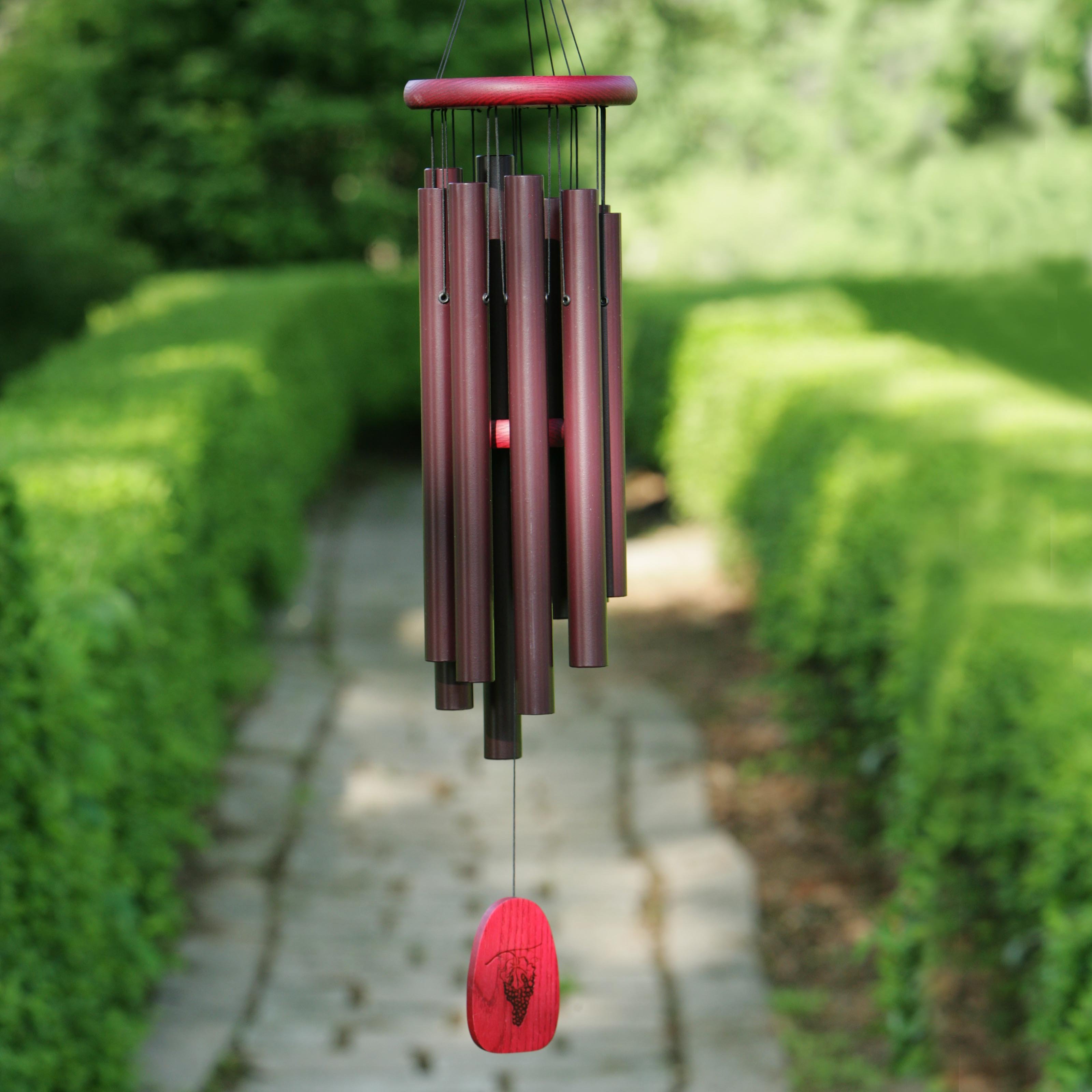 Also Read: CABIN & COTTAGE DECORATING IDEAS 
Harmony wind chimes:
They are small in size and have aluminum rods suspended from stainless steel wires to create a magical singing sound when touched with the breeze of wind.
Bamboo wind chimes:
High quality bamboos are used to make this specific wind chime to satisfy consumer's need and purpose.
Butterfly wind chimes:
They are quite fascinating, charming, colorful and impressive in appearance and perfectly suitable for balconies, garden area, outdoor yard etc.
Spiral wind chimes:
These wind chimes are designed in further few more categories: 1. Stainless Steel Spiral Wind Spinner with Glass Ball, 2. Wooden Wind Spirals, 3. Crystal Ball Spiral and 4. Stain glass and copper finished wind chimes. To get more of it you may opt for the wooden multi colored spiral wind chime.
Clay wind chimes:
Wind chime made of clay pots, with bright and colorful decorations on it, ornamented beautifully with paints colors etc. They are one of the traditional and eye catching type of wind chime.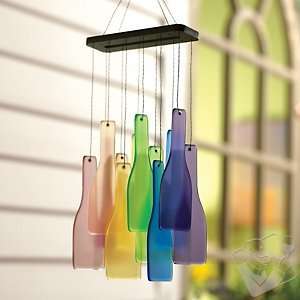 Also Read: SMART & TRENDY DECORATION IDEAS FOR HOME GARAGE 
Slumped glass wind chimes:
The one which are mostly handmade and can be considered to be one of the do-it-yourself activities. These wind chimes are made of slumped glasses and often even with slumped marble. They have colorful range of glass pieces hung to it for creating a decorative and colorful look.
Besides from its various variety and styles they not only enhance the beauty of your interiors but they do are an auspicious décor to bring in the positive energy all around. It is said that the negative energy of the area is warded off with the presence of sunny, sweet, positive and sweet wind chimes.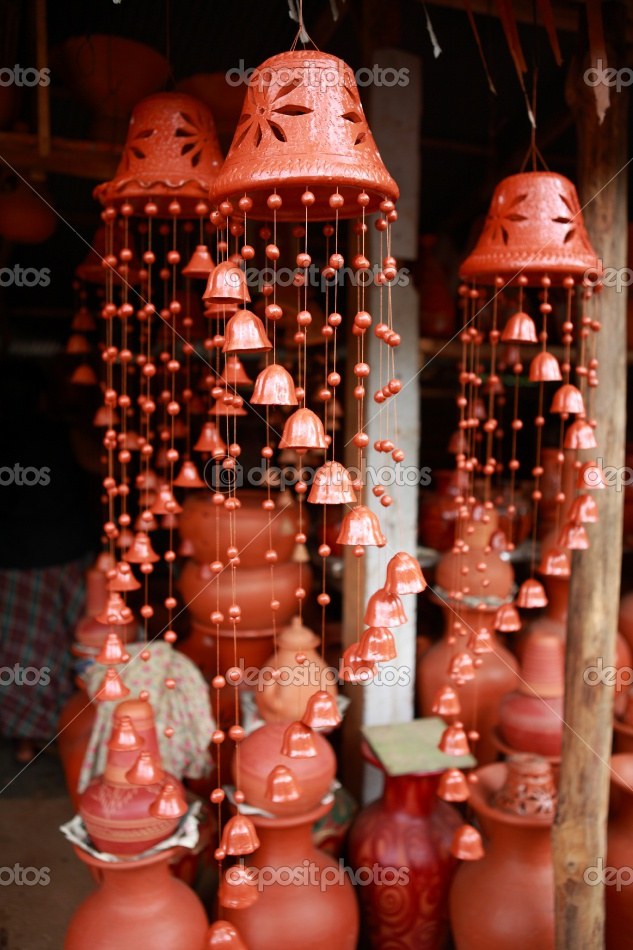 They are best placed at windows, corner of the doors, place them high when hanging at the gallery section or at the walk ways (to avoid head collision whenever passed through it), settle them well at the balconies, living room outer area, etc. Let the slight and delicate breeze of wind touch the harmonizing music of wind chimes to give you a peaceful, positive vibe forever.

comments