Also Read: VASES – BEAUTIFUL WAY TO DECOR HOME AND OFFICE SPACES 
Home designing and decoration comprises of many unlimited products, décor accessories, stylish hangings, etc. But we need to choose the best among the rushing list to get best of looks and stylish décor. Elimination of few home décor accessories is essential as every décor item is not adaptable for our home design style, given space and floor area. But among the entire décor accessory and style statement floor vases have their own place and is always considered as the most essential elements to enhance the interior design of the particular space.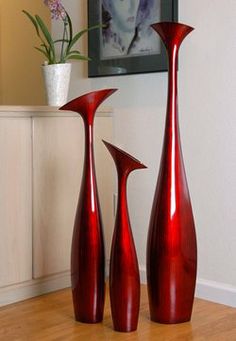 Also Read: MARVELOUS WIND CHIMES DECORATION FOR INTERIORS
Tall floor vases are essential items to cover up the vacant corners, to display floral decorations, to cover the sofa or seating area with beauty and elegance. If you are really looking for the truly exquisite piece to your home style and design attitude what else then floor vases can be a better option. The endless variety, design, patterns and materials gives us flexibility and liberty to blend them up well with our present and future design needs and over all decors.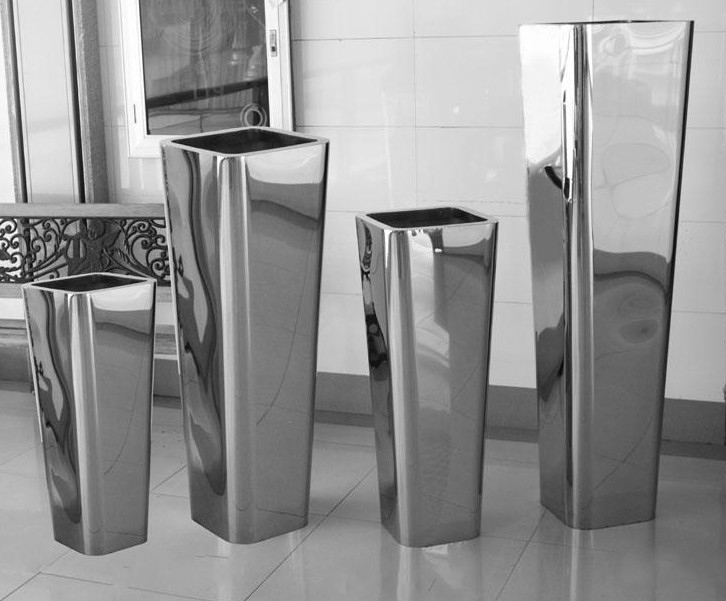 Also Read: MAGNIFICENT GOTHIC FLOOR LAMPS 
You may opt from tall glass vases, decorative glass vases, tall cylindrical vases, metal flower vases, ceramic floor vases, and clay floor vases to steel floor vases. With the maximum material availability of floor vases design and structure it gives us endless and at times selective options to go for according to your décor style. Tall floor vases make a lovely addition to existing decor of any room and an outstanding housewarming presence for newly fresh constructed interiors.
Also Read: ATTRACTIVE MODERN FLOOR LAMPS FOR INTERIORS
Selection of floor vases according to their color, style and pattern is important rather than just merely placing them randomly in your spaces. For contemporary and modern looks the brightest colors and eye catching abstract shapes are perfectly suitable. You may go for bright red, appealing orange, brilliant whites and electric blue to catch the side of contemporary designing and décor attitude. Abstract vases that combine a palette of warm tones and rich golds to contrast with your greenery are a perfectly match for every kind of setting.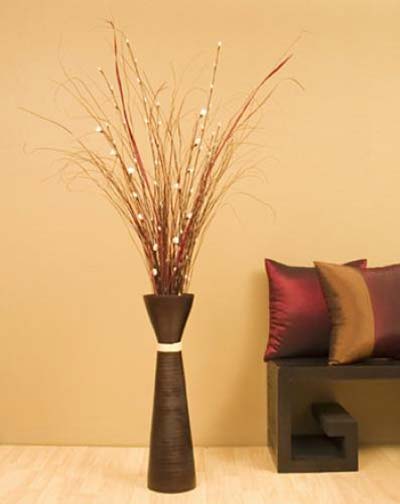 Also Read: DINING ROOM FLOOR DESIGNS
Soft rose pinks, pale greens, sky blues and attic yellows are just made to enhance the beauty of traditional interiors. Black and white combinations are said to the most sophisticated and classy selections to add on royal touch to your simple interiors.  Very large floor vases and free standing vases are suitable for both exterior beauty and interiors elegance. They can be placed in kitchen, bathroom, living area, hall ways, galleries, etc.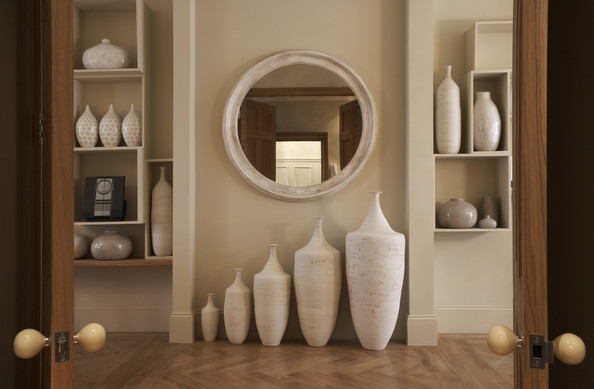 Also Read: ELEGANT FRONT ELEVATION DESIGNS 
For a real daring and unique selection one might opt for metallic floor vases. They are different, stand alone in the crowd but have their own quality of appeal, seductiveness and boldly beautiful structure to brighten up any corner of formal or informal interiors. Whereas floral designs, pastel colors create spring type atmosphere to any room. They are kind of perfectly placed at oldies room or kid's room. You may keep the floor vase with flower decoration, artificial flower sticks, really greenery or even empty. They hardly demand of any kind of extra expenses on them. It all matter of your choice. They never discriminate with surroundings and over all decors.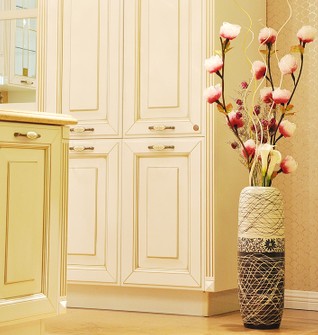 Also Read: DESIGN IDEAS FOR KITCHEN SHELVING AND RACKS
So cover up your vacant spaces with style and attitude décor item; floor vases. They might sound a simple and minor change to the interior design of the home but they have an impressive visual impact to turn dull room into wonders with their presence. Do not ever under estimate the power of simple and sober décor items like floor vases as they are not just beautiful but tricky and wise to glam up your décor settings.

comments