Creating a division in your existing rooms or spaces of interiors is a challenging as well as bit of a dirty work to take up. It may change your present décor and design effects, it may ruin up your beautiful world of design and style attitude but if required then one has to create division in an existing room or a space. But, as for now installing a DIV in an existing area is not a game of gamble because of the available designs, materials, colors, patterns etc. which will suit up your overall décor setting without harming your well designed and elegant space.  Improved technology, design ideas, creativity and innovative skills has introduced really amazing, much needed and astonishing DIV designs which will adore and pamper your interior rather than harming them up.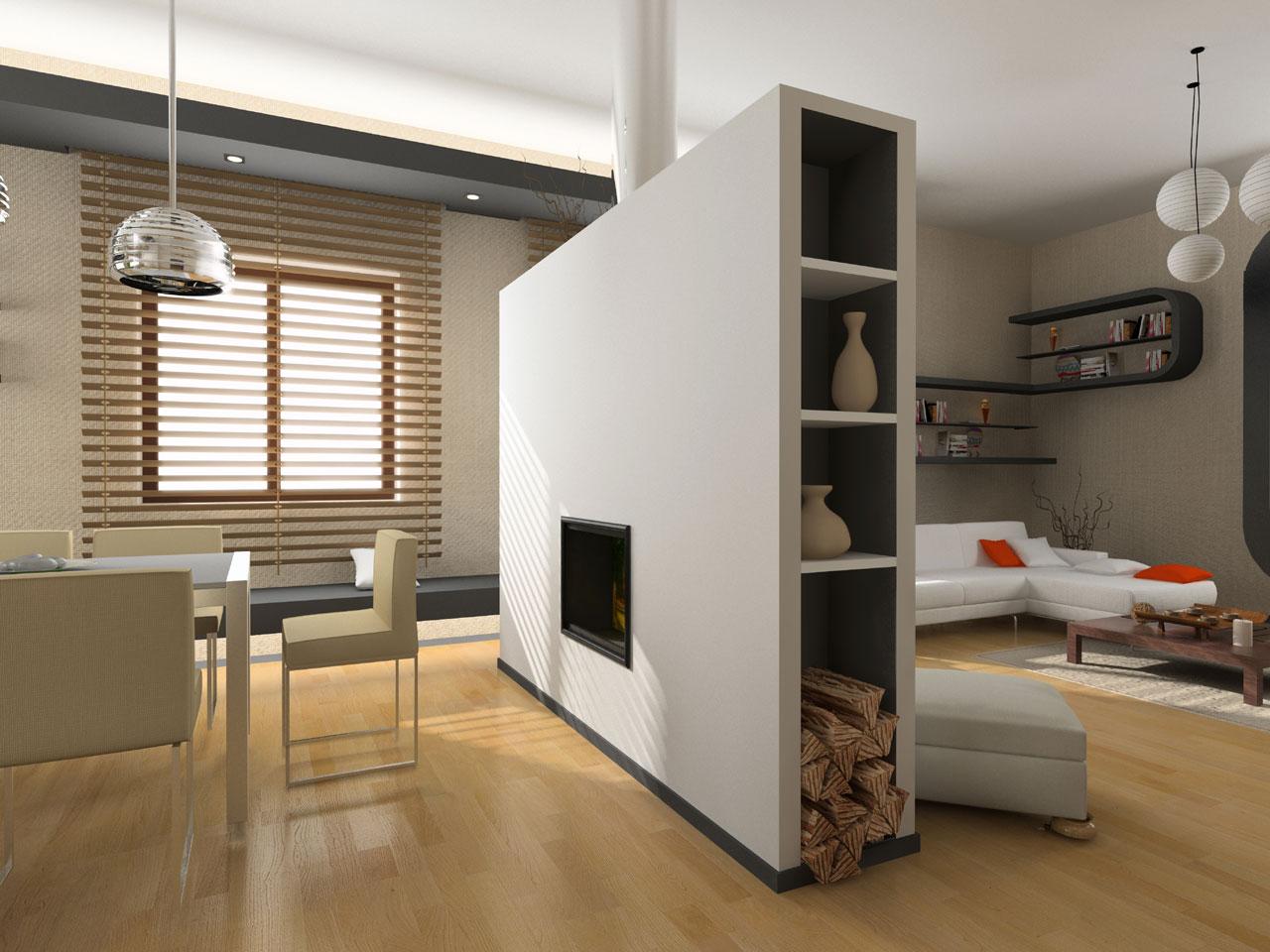 After browsing the market and before opting for the one DIV be sure about few things before its installation:
Is it really required to place a DIV in your existing room? : Merely putting in a DIV doesn't make any sense or logic just for the sake of design and fashion. Accommodate it if really required to employ a single space do two jobs for you.  
Purpose of its installation: You just want to create a partition for the room or you need to use partition for some work as well. You may opt for open book racks shelves as DIV partition to fulfill the purpose of storing your books and other things.
Place or room where it's going to be installed: Respective area which actually needs a DIV partition for the better use of space. It can be a living room, bedroom, study, office, etc. Choose according to the room purpose and your requirements.

Room area and room shape: Accommodate the DIV according to the room size and shape. No need to impose big DIV's in small rooms to make it more congested and messy.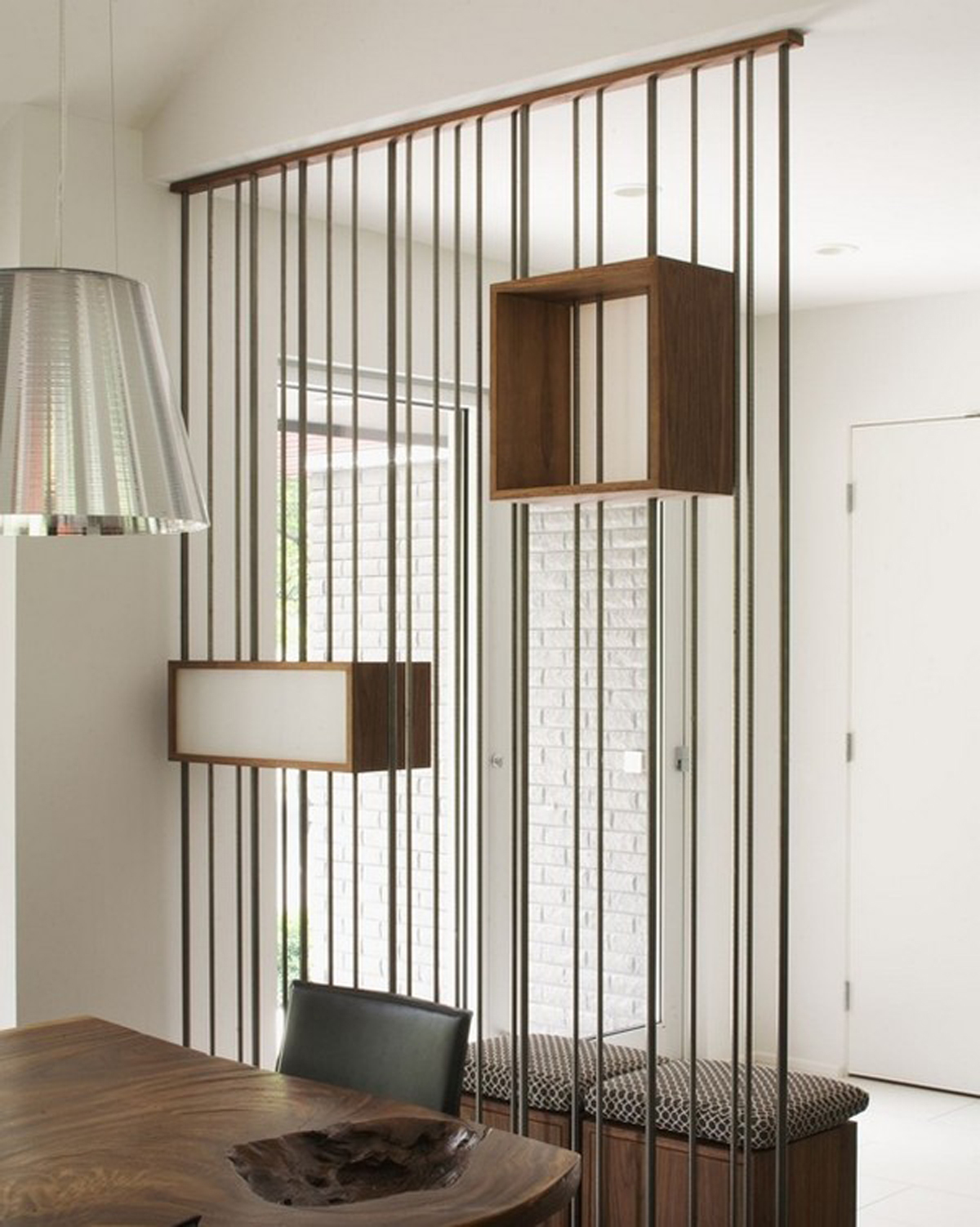 A room divider works well to minimize the room space and create few more options to use up the space in different manner and required style. Few creative and well-designed DIV can change the look of your room if utilized properly.
Built a wall divider with batten boards or ply boards. Paint it well according to your room design and decors. It gives a very professional and connected look to your room.
Use book cases or book racks to create the unsaid division. Install your extra books and get more the space utilized in two manners.
Use a staggered bookcase system for a more airy feel. Get a stunning and superb looks as well.
Make a recycled wooden pallet room divider that you can easily hang things on.
String thick rope from floor to ceiling. Add on beauty can be achieved if you dip the ropes in different tints and shades of various hues.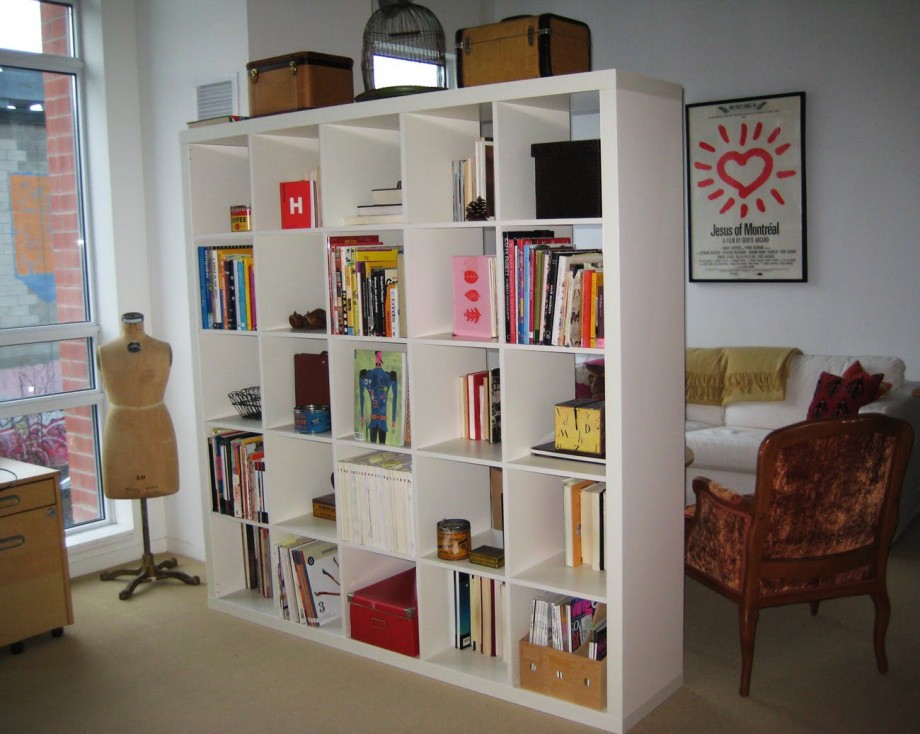 Put a barn door on sliders to get that feel of sweet division. They can be movable as well if desired by you.
Use floor-to-ceiling pole shelving in a modern inspired way. Hang up your family picture, etc. to give it a sweet and sensible look.
Attach 2 or 3 doors with hinges to make a screen-like divider.
Hang decorative or patterned panels from the ceiling using hooks.
Use upright branches, bamboo, or tall houseplants to visually divide a living space and dining area.
Salvaged windows divide a space while giving a light and airy feeling.
Install printed, decorative or simple fabrics to create a curtain divider if storage is not a requirement.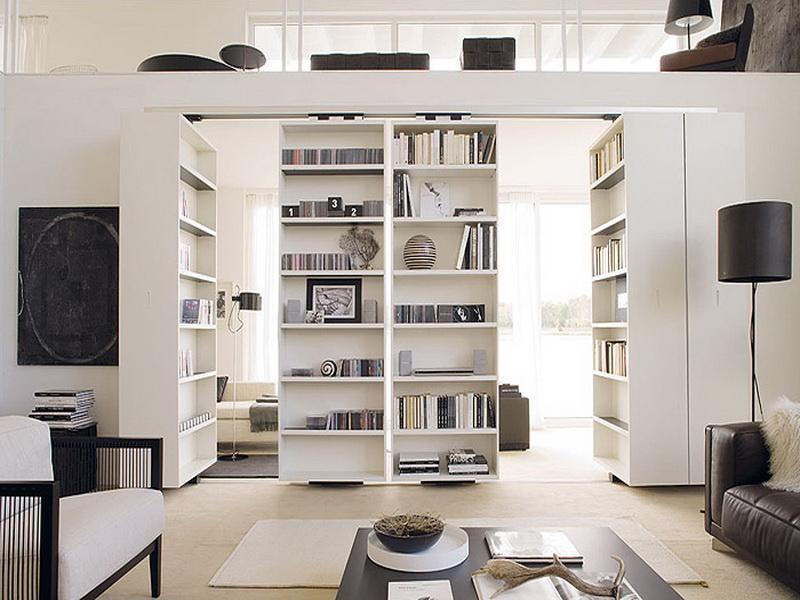 There are unending ways to create room division and use the space for different purpose at the same time. Divisions are so called not so good and impressive elements for design and décor but if designed and placed properly in a space then it can even enhance the beauty of the space with maximum usage, proper segregated looks, clutter free area and new look.

comments