When it comes to interior design, the walls of your home are a blank canvas that can be transformed into a work of art. There are countless ways to bring your walls to life to create a warm and inviting atmosphere or add a unique personality and visual interest to your living space.
From incorporating art and decor to using different materials, lighting, wallpaper, and murals, you can transform your space into something exceptional. Here are tips for giving life to your walls and enhancing the overall ambiance of your room.
Choose The Right Color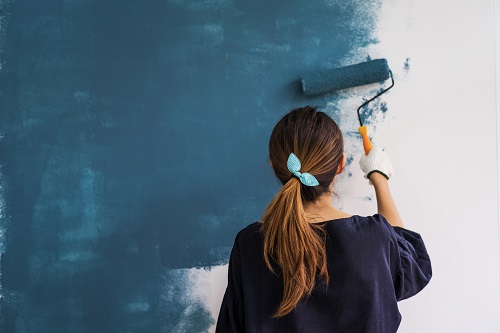 The color of your walls can significantly impact the atmosphere of a room. Different colors can create different moods and emotions, so choosing the right color for the space you're working with is essential. Lighter colors can make a room feel more spacious and airier, while darker colors can make a room feel cozier and more intimate.
When choosing a color for your walls, consider the other elements in the room, such as furniture, decor, and flooring. If you have a lot of bold, colorful furniture, it may be best to opt for a more neutral wall color. On the other hand, if your furniture and decor are more neutral, a bold wall color can help add a pop of personality to the room.
Incorporate Art And Décor Pieces
Incorporating art and decor on your walls is one of the most effective ways to elevate your home décor. By choosing the right pieces, you can add a touch of your personality to your space and make it feel more like home.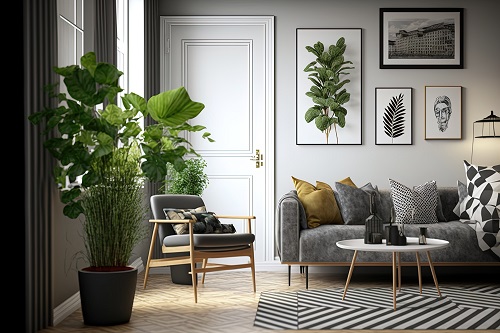 When looking for the best wall art for your home décor, it's essential to consider the style and color scheme of the room. A bold statement piece can add an unexpected pop of color if you have a neutral color palette. At the same time, a more understated artwork may better fit a room with many decorative elements.
Additionally, adding art and decor on your walls is a great way to showcase your taste and interests. Finding the perfect pieces may take some time, but the effort is well worth the effort with so many options available. You can browse through art galleries, flea markets, or online stores to find the best wall art for your home décor that reflects your style and adds life to your walls.
Use Wallpaper Or Murals
Wallpaper and murals are a great way to add a touch of personality and visual interest to your walls.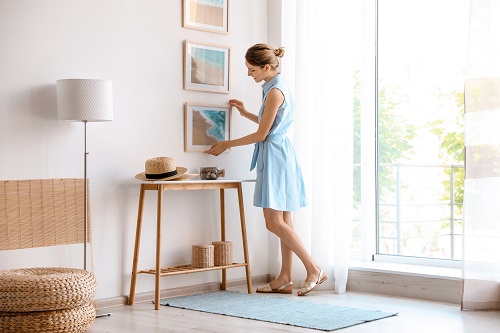 With a wide range of patterns and designs available, finding something that complements your style and your room's overall aesthetic is effortless. You can choose from floral patterns, geometric shapes, bold prints, and abstract designs, to name a few. The versatility of wallpaper and murals makes them an excellent option for any room in the house, including bedrooms, living rooms, bathrooms, and kitchens.
One advantage of using wallpaper or murals is that they can help create a focal point in a room. A bold wallpaper or mural can help draw the eye and build a sense of visual interest if you have a large, blank wall. Just be careful not to overdo it – if you have a lot of other bold elements in the room, a subtle wallpaper or mural may be more appropriate.
Add Texture With Different Materials
Another effective way to add visual interest and depth to your walls is by using various materials. 
Mixing textures such as wood, brick, metal, or concrete can create an eye-catching feature wall and add a unique charm to any space. Additionally, you can use different materials to create an accent wall, which can make a bold statement in the room and add a touch of personality to your home.
One popular way to add texture to walls is to create an accent wall using a different material than the rest of the room. For example, if the rest of the walls are painted, you could create an accent wall using a brick veneer or wood paneling. This can help create a sense of visual interest and can make the room feel unique.
Take Into Consideration Lighting Options
Lighting is a crucial yet often overlooked aspect of interior design, with the power to create the perfect ambiance in any room, and significantly impact the look and feel of your walls. Proper lighting can highlight specific features, add warmth, and create a particular mood that can make a room feel inviting and comfortable. 
For example, if you have a piece of art or decor that you want to highlight, you could use a spotlight or track lighting to draw attention to it. Alternatively, if you're going to create a more cozy, intimate atmosphere, you could use warm, dim lighting to help set the mood.
Conclusion
Giving life to your walls is an easy and affordable way to enhance the overall ambiance of a room. Choosing the right color and incorporating different textures and the walls in your home are essential features that can significantly impact a room's overall design. With these tips, you'll be well on your way to creating a space that is beautiful, functional, and uniquely your own.
comments