Most people don't know that there is an optimal time of day to cut the grass.  When I ran a landscaping company for 15 years people would sometimes ask me when the best time of day to mow their lawn was, and they were surprised when I told them that mid-morning was the best time of day.
However, this doesn't mean that's the ONLY time of day you can mow your lawn, as there are good, better, and the best time of day to tackle this chore.  For instance, in the early mowing, say 7:00, if you cut your lawn you'll risk clumping of the clippings because the grass will have moisture and dew in it.  So you can get the job done during this time of the day, however, it's not going to result in a very neat job.
On the other end of the spectrum, if you mow your lawn in the late evening, you will leave the lawn susceptible to disease damage as it transitions into night time.  Mid-day, when temperatures are their hottest, is also not a good time of day to cut the grass, because the freshly shorn lawn will be at risk to heat stress. Try to avoid that time of day if at all possible, not to mention it's the more stressful on your body to be out working during this time of the day.  I also recommend doing further research on lawn care and gardening tools.
Take a look at the following illustration I created in conjunction with GreenPal.  It shows the best and worst tomes of day to cut your grass.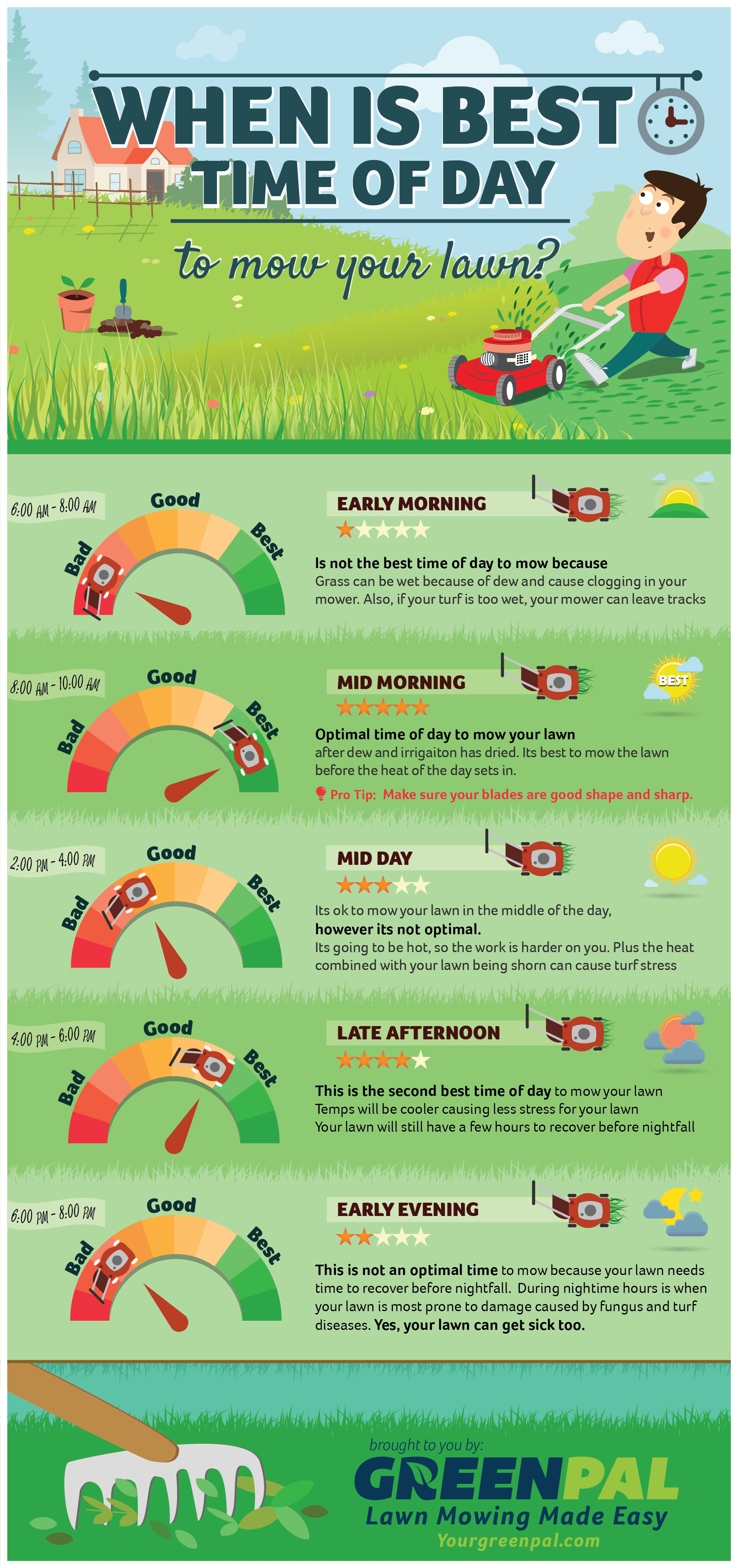 About the Author
Bryan Clayton is a landscape industry veteran and co-founder of GreenPal. 
comments