There are no bad colors, just bad color combinations. I chewed on this statement for a bit, I realized It's definitely possible to make any single color work in your home — it's all in how other colors and materials are incorporated with it. But how do you develop a cohesive color palette?
Spend a few minutes browsing through the thousands of kitchen designs in Google for starters to open your horizons and then see what is popular and not so common these days for starters. For rest, follow these top choices made for you!
Warm orange and red: If you love lots of bright and bold colors but don't want your kitchen to appear as if a rainbow exploded inside of it, think of combining one color that's bright and other that's intense. The space feels exciting and energetic — great for entertaining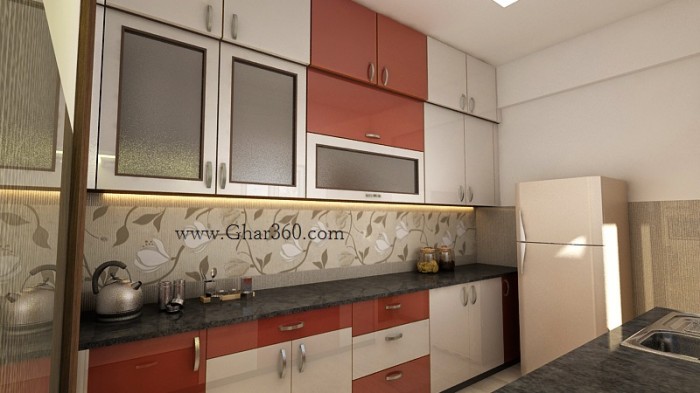 White and grey: If you think you need a color scheme that is light, yet dark enough to hide stains? Perhaps then this color scheme will do.
Natural wood and white: Nothing beats a classic combination of wood and acrylic features. One can either only stick to either of them or both and combine its various color shades to make your home seem more classic, than experimental.
Cappuccino and white: If you are more of a brown family person, then you can rather have this color scheme to its benefit. It makes your kitchen look bigger, better and trendy.
Black and steel: Another lethal combination that is rare and appealing is black with stainless steel décor. It's high on cost and experimentation however; it can do wonders if done correctly.
Before you chose your scheme, you can also keep these guidelines in mind:
7  Steps to a Kitchen Color Scheme
There are seven essential steps to take when selecting colors for your kitchen remodel. While often helpful, it is not necessary to follow these steps in order.
Choosing cabinet colors: Kitchen cabinets typically take up 50% of your budget and occupy about 40% of the visual space in your kitchen. For these reasons, it's best to start out by choosing a cabinet color that fits your personality and your home's style before deciding the other colors in your kitchen.
Choosing appliance colors: Your cabinetry order cannot be finalized until you know which appliances you intend to buy. As focal points, your sink and appliances can have a big impact on your kitchen color scheme.
Choosing countertop colors: Your kitchen countertops are close to eye level and will occupy a large portion of your visual space. Be sure to bring a sample of your cabinetry color to help you choose a coordinating countertop color.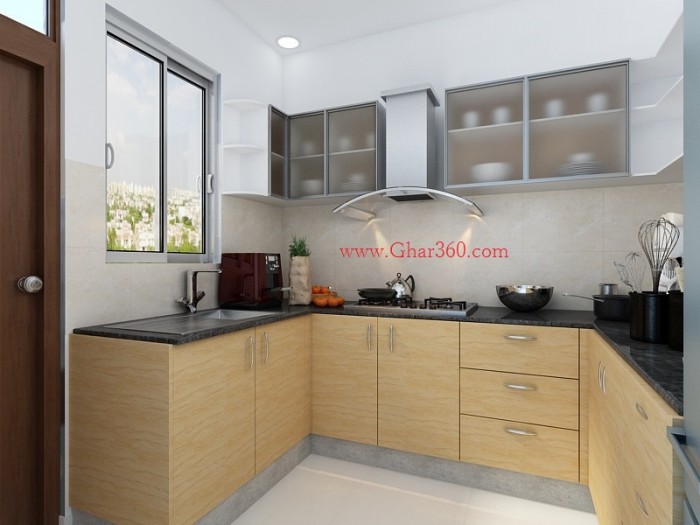 Choosing flooring colors: When selecting a kitchen floor color, be sure it coordinates well with the cabinets, countertops, and appliances, as well as with the floors in adjoining rooms.
Choosing a backsplash color: By now your kitchen color scheme is nearly complete. There are many backsplash options that can either coordinate or clash with your color scheme, so if you need extra help, don't hesitate to enlist the services of a designer when selecting a backsplash.
Choosing a wall color: Often the forgotten backdrop to an overall color scheme, your walls can still play a vital role. While cabinets often obscure the walls, pick a color that balances well with the floors, cabinets, and backsplash.
Choosing hardware colors: Your faucets and cabinet handles are installed later, after the cabinets and granite have been completed. While it is common to coordinate the faucets and handles colors, it is not required.
About the Author:
Sagar Datta heads and operates an interior design consultancy firm, Casa interio.  

comments