Backyard fountains, pools and ponds are a great way to add ambiance to your outdoor space. Inside the house, however, the presence of water isn't usually considered a good thing. (Leaky pipes, anyone?) But an indoor feature is something else. Yes, it's a great way to get that Zen-vibe… if that's what you're into. We think of these as more of an impressive focal point that makes everything else in the room seem luxurious.
How many people do you know have a stream running through the floor?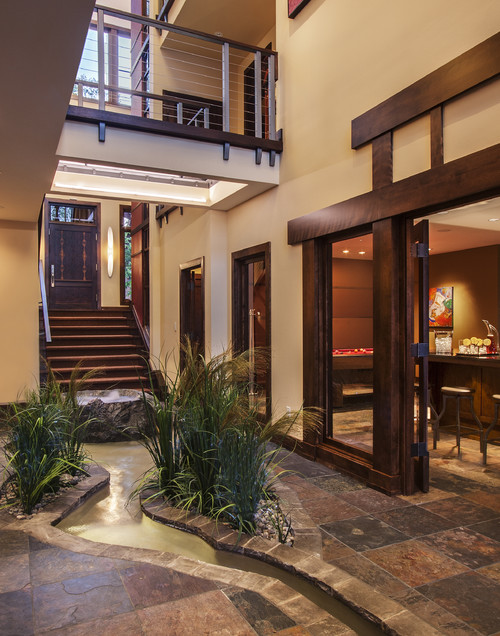 As if the wine cellar wasn't impressive enough, these homeowners decided to add a fancy pool to their space.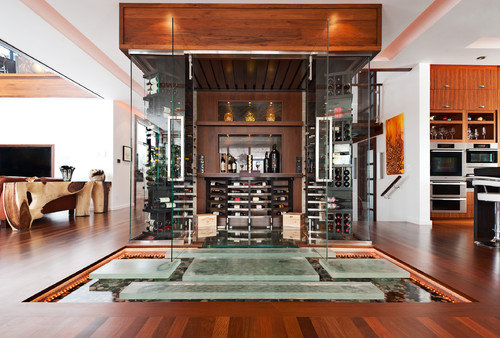 This waterfall definitely gives off a very Zen-vibe.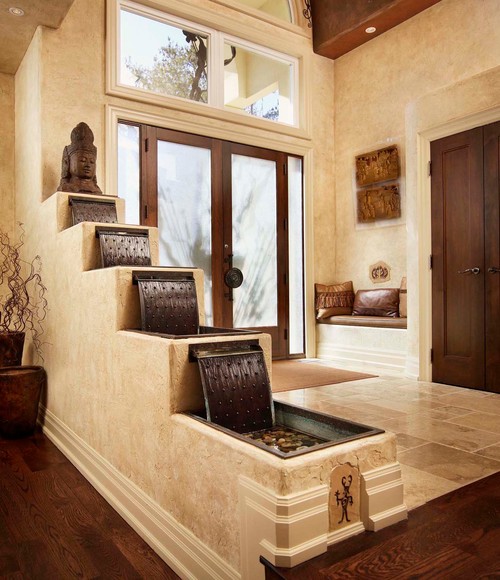 Don't have a lot of space in your home? No problem, just add a standing water feature like this.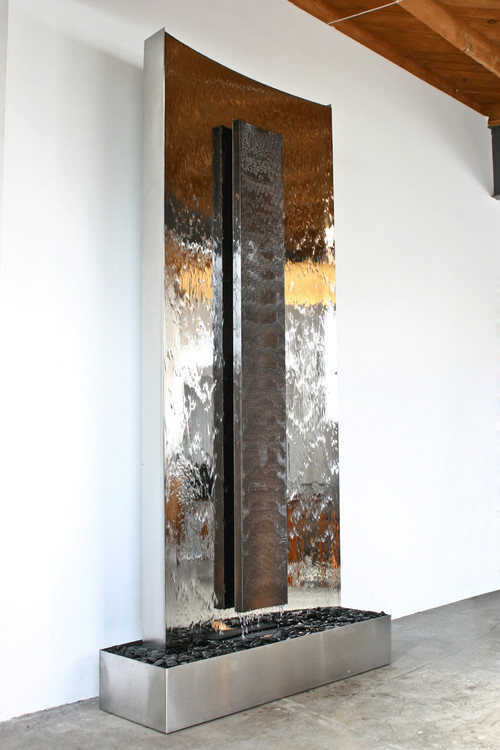 If you really want to impress guests, install a foor-to-ceiling waterfall. It just might get a little hard to hear one another.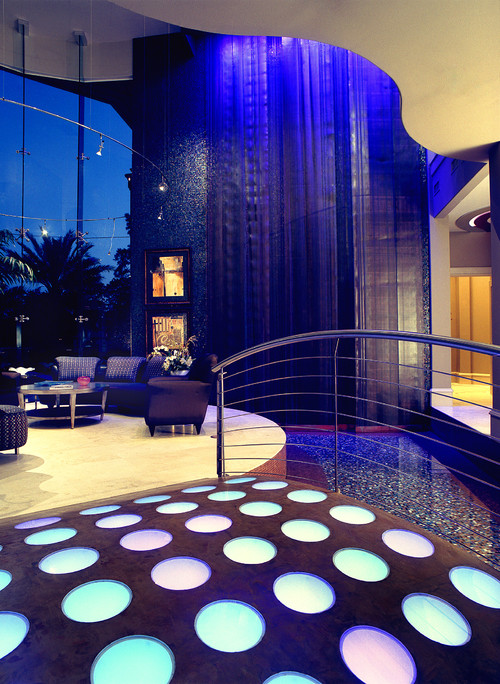 Oh, huge rocks will also do the trick.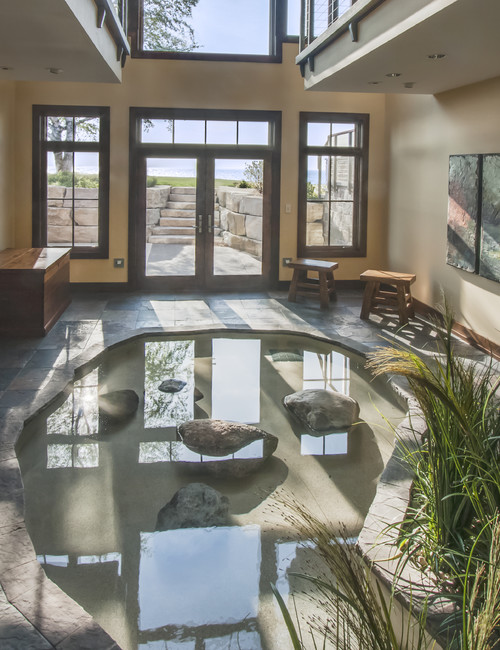 comments