Most of us live in a small and compact home, a small room or just a small living space. Hence creating more space within the room is a big hassle. No matter whatever our reasons be for living in a small space are it has become a presumption that undoubtedly we have to make some compromises in our decorating.The following articles describes a few space saving furniture's that will actually create more space in your home because they all work together to maximize the functionality of any space.
Clothes Hanging Racks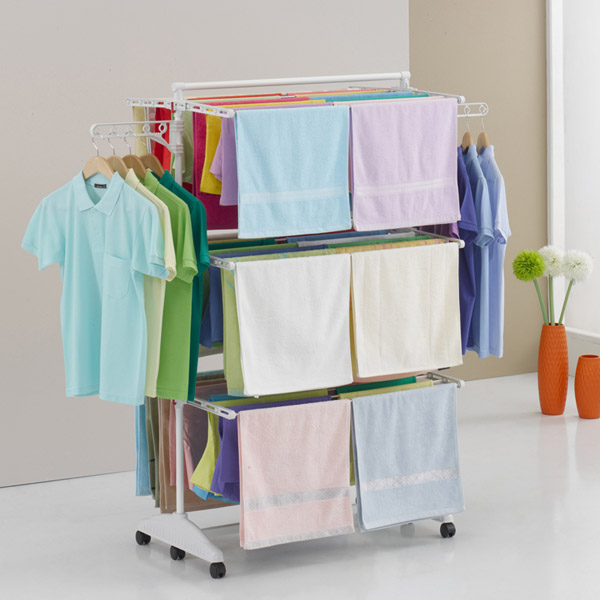 If Keeping your everyday clothes is a problem then here's the solution for you. It keeps all your clothes in a very organized manner thus saves your time, space and even effort.
Multipurpose Foldable Flat Large Stool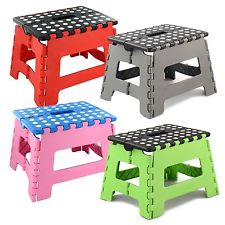 Another, similar option is 'BMS Multipurpose Foldable Flat Large Stool'. They come in different colors and strong designs can take up to 80kg weight. They are sturdy and stable, but light to carry. Helps to reach inaccessible and  assist children to reach sinks, etc.
Multipurpose Foldable Tables That Occupy Zero to Little Space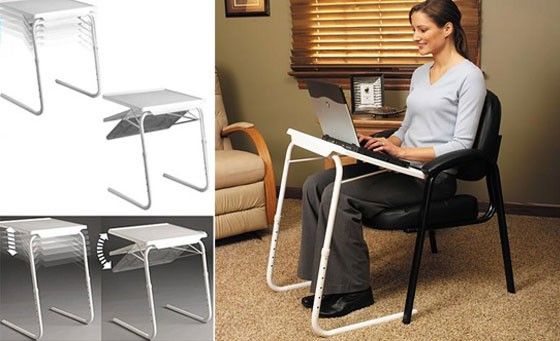 Tablemates are very easy to use and is convenient to handle for various different purposes, including reading magazines, laptop table, share a drink, snack comfortably in the middle of the trip, solve a jigsaw puzzle and a perfect companion to portable chairs. "Original Tablemate II Table" is best for small rooms, the table mate takes less space and also be used as a table tray for bed.
Substitute Huge Wooden Wardrobes With Foldable Wardrobes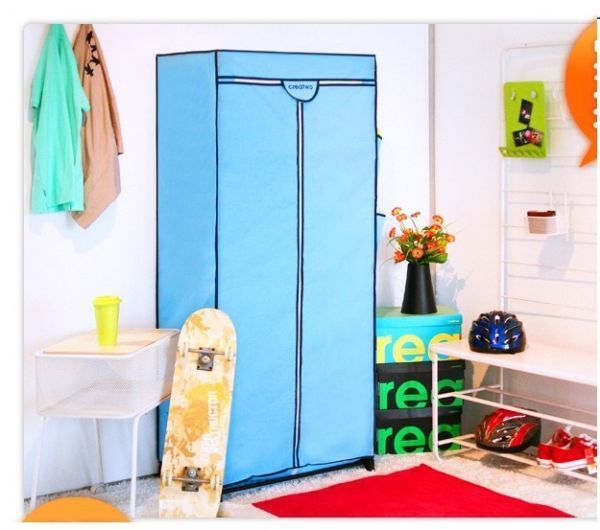 This utility accessory provides easy storage of clothes in an organized manner. A stylish, convenient and space saving wardrobe that optimizes space and yet looks modern and attractive. Choose something that is attractive, stylish and space saving.
Avoid Furniture That Occupy Major Space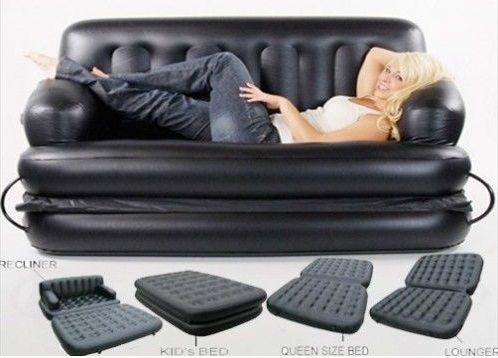 Normally a major portion of our room floor space is occupied with beds  and sofas which hardly leave any free space for other useful purpose and occasional activities. If you need some clear space for a party or some other activities, where and how to relocate them become a major issue and often a decisive factor for planning. Why don't you go to a furniture with multi-purpose options? There are some great space savers like '5 In one Velvet Sofa Air Bed' which can be consolidated into one single unit as a space saver and can be divided into five different units which can be used in five different ways, i.e. Sofa, bed,  lounger, recliner and as children high rise sleeper. Be it a sofa or bed, it can be used anywhere in living room, bedroom or in a guest room. It will provide you best seating and sleeping solution while you have guests at home.
Arrange The Shoe Sections Properly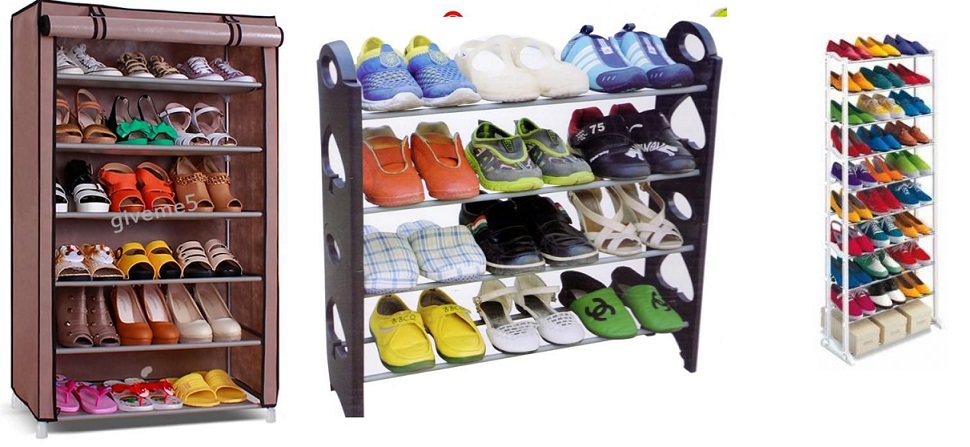 Your shoes for the entire family are something that you want to hide from your guests. Neither you ever want to spoil the ambience and space of your drawing room with worn off muddy shoes. There are nice coloured decorative eye catching shoe racks are available, online. A '4 Tier Adjustable Shoe Rack' can accommodate up to 30 pair of shoes and it has gained a reputation for providing space saving utility products. If you plan to have one such, remain alert. Your guests will definitely notice it and will be amazed to watch its great accommodating space inside. So keep your shoes clean.

comments