Ask any interior decorator and they will tell you that curtains make or break a room. There is a wide array of curtains available in the market and it is easy for any novice to get lost in them.  When you are selecting curtains for your home or a particular room, you have to pay attention to a lot of intricate details like length, lining, fabric and color. Also, you need to be aware of the different kinds of curtains like a sash curtain whose main goal is to filter light, a draw curtain; the sole purpose of which is to block out the light and a drapery whose function is nothing else except decoration.
You can choose to display any of these contemporary curtains in your home but before that you need to take the following into consideration.
Fabric: When you are choosing curtains, fabric plays a key role because the curtains' function and longevity is dependent on the material itself. If they are too light then they might not fall properly in place and if they are too heavy, there is a chance that they might not pleat themselves crisply when drawn. Experts suggest that in order to test it, one must fold it like an accordion at the head and let it arrange itself casually on the window/floor. If it resembles a crinoline then it will not fall down in an elegant manner over the windows. It is recommended that home owners work with at least 2 yards of curtains as small curtains might not reveal the fabric's actual drape.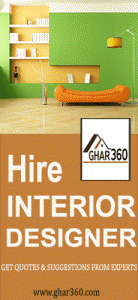 Color: If lots of light falls in the room, then it's wise of you to not use bright colors since they have a habit of fading quickly. In case you are one of those who changes curtains pretty often, then you need not bother about this tip. Neutral colors generally do not fade quickly and they also complement most of the rooms. Faux silk is endorsed more than the real silk since the former lasts long and looks good in a sunny room.If something falls accidentally over the curtains then you can take the services of Bomar Chem-Dry.
Length: Usually if the curtain or drapery is long, it exudes a certain kind of classy and formal look where as short lengths give out the impression of a casual and relaxed environment. Whatever you choose, keep in mind the listed guidelines.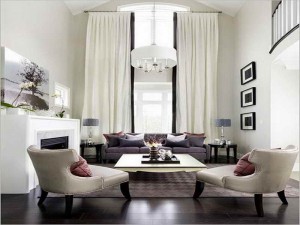 All windows are not that visually appearing but draperies tend to hide the flaws and bring out the best in your interior decoration.
Window too short: The windows can be made to appear longer and stylish by attaching rods just under the ceiling, molding and hanging in a long form to the floor curtains
Window awkwardly long: A deep cornice or valance can be added over the draperies with a striking even pattern .
Window too narrow: Curtain rods behind the window can be added and draperies can be hung in such a way that they hardly cover the frame as a result of which a lot of glass will be visible which will give the out the illusion of a narrow window being wider.
Window too wide: If the window wall is huge, it will definitely overpower the room. Hang several panels over the window and see how the space is broken. If you need the draperies in a certain way for privacy, then allow the panels to hang straight and provide drawstrings so that panels close and give out the impression that they are a distinct pair of draperies.
Creating special effects: Do away with conventional window treatments if you prefer privacy but at the same time you have the desire to expose your windows to your guests. You can get stained glass installed at your home. This type of glass gives you the utmost privacy, conceals ugly sights and also provides you to look at something striking. Etched or frosted glass is also an option for you because not only it gives you a certain kind of privacy, it also lets in a substantial amount of light. Another alternative is glass block which not only conceals hideous views but also filters light in a pleasing manner.
Window treatments: Go for custom window treatments because they offer you a lot of benefits You are at luxury to modify the dimensions to the size of your window and creating a look similar to a perfectly fitted suit made by a tailor according to your wishes. There are a huge number of design options under custom panels ranging from material to header.

comments