Get inspired by these real-life small kitchen design ideas. You'll be motivated to remodel or redecorate your own kitchen with these ideas.
Small kitchens need big ideas, some clever designs and ingenuity. When space is tight, appliances will inevitably end up dominating, so you may as well make a statement out of them
1. White Kitchen Cabinets
In small kitchens, white cabinets dramatically brighten and expand the space.  Open shelving and a wall-mounted knife rack create extra storage and keep essential utensils close at hand for whipping up a culinary storm.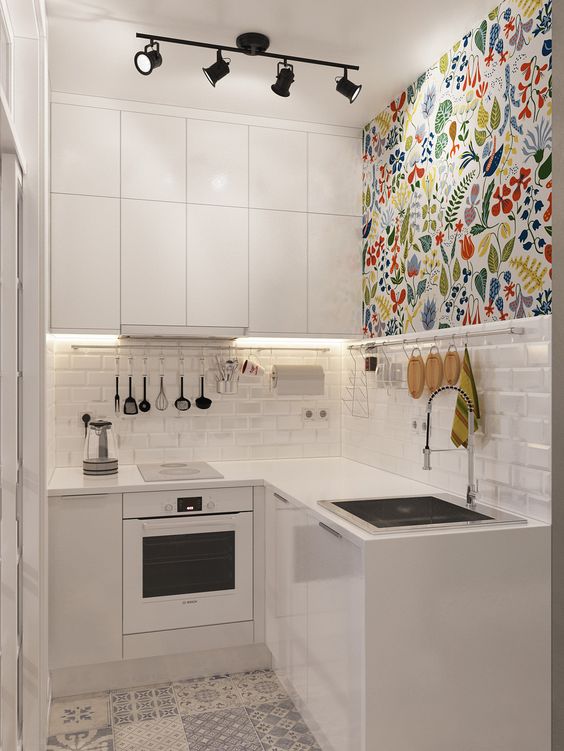 2. Small Kitchen With Dining Table 
In a small kitchen , you don't have to put kitchen island. Instead, you may wanna have some eating area just like that. It can also be used as your dining table.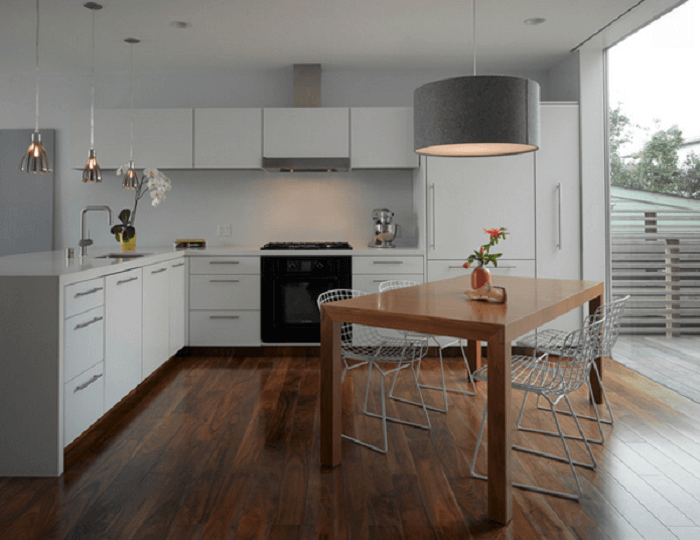 3. Mirror Cabinet Door In Kitchen
Mirrors reflect objects in small kitchens, giving the illusion of light and space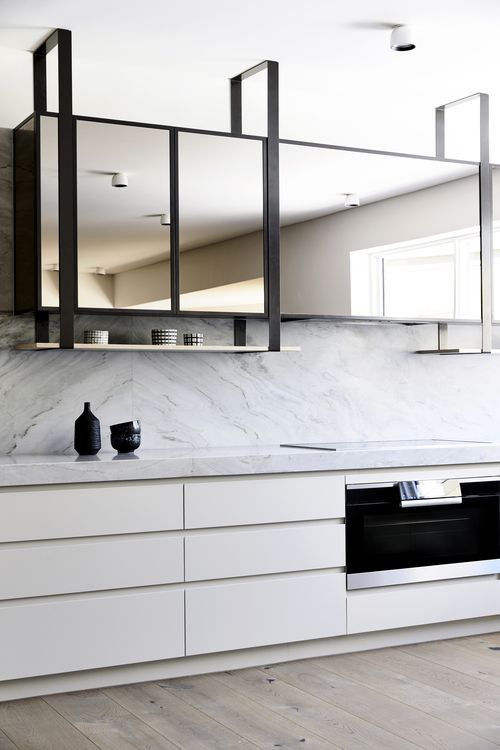 4. L-Shaped Kitchen
The L shaped concept is just what the small kitchen needs. You can still manage your activity in the kitchen even though you only have very limited spaces. The window is straight to the outside world to let the kitchen spread the fresh feelings.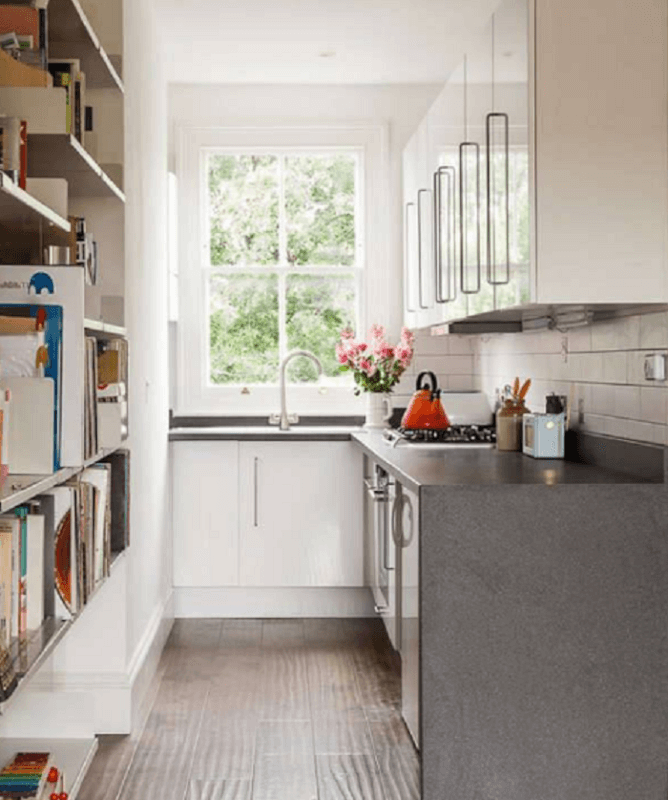 5. Kitchen with breakfast counter
A beautiful breakfast bar is another necessary part of your dream home.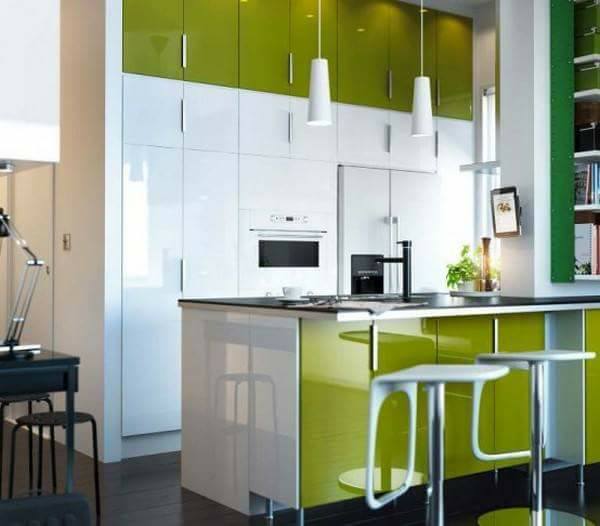 6. Small U shaped kitchen design


7.  kitchen-storage-solutions
Utilize space next to refrigerator with a slide out shelving unit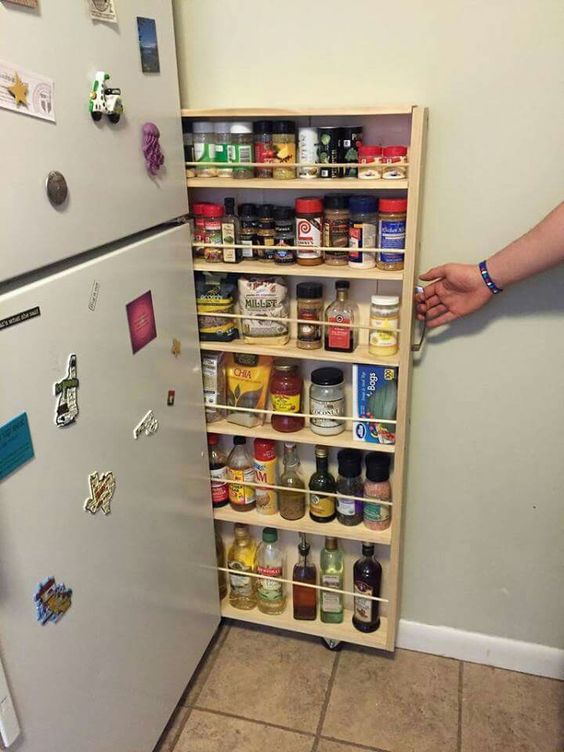 you can put all your spices into one place, why not try turning one of your drawers into a containment of all your favorite cooking essentials.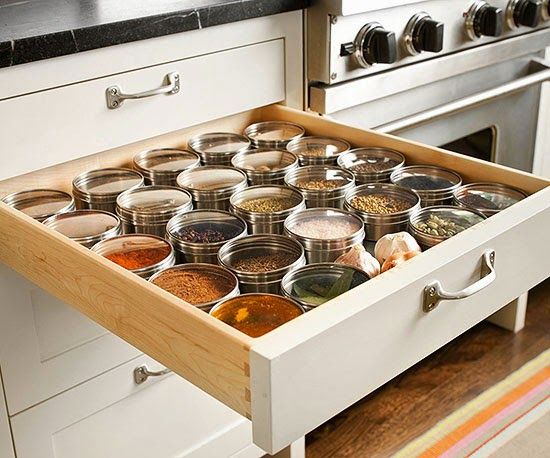 Storage on Door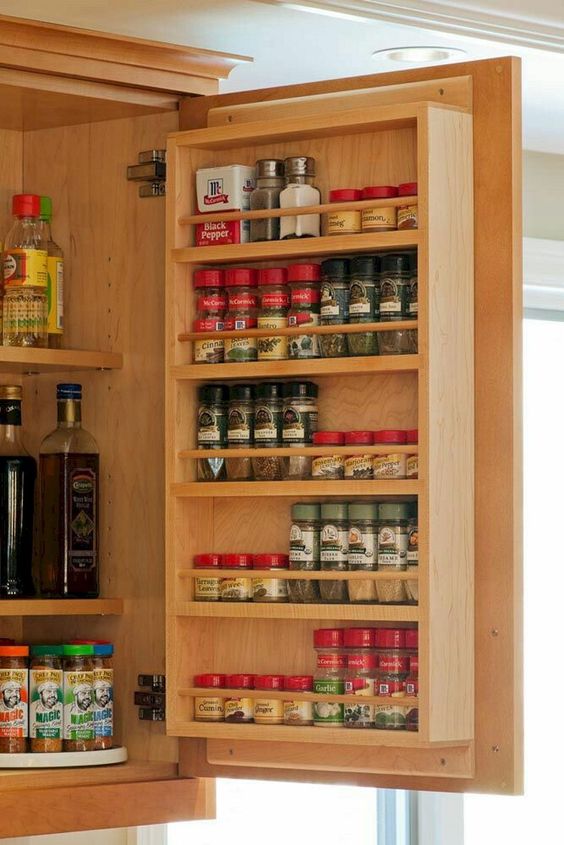 8.  Kitchen with extra lights and loft
Under Cabinet Lighting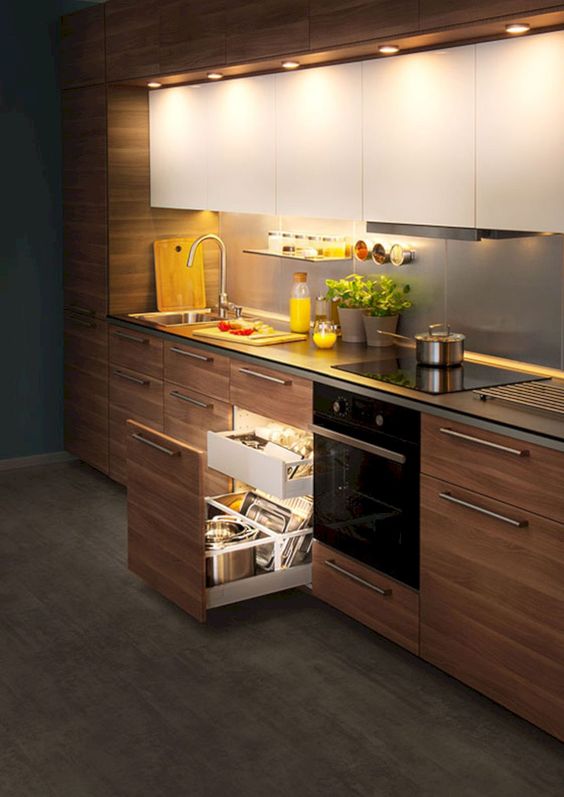 9.  Straight Simple Kitchen
10.   Kitchen Color Combination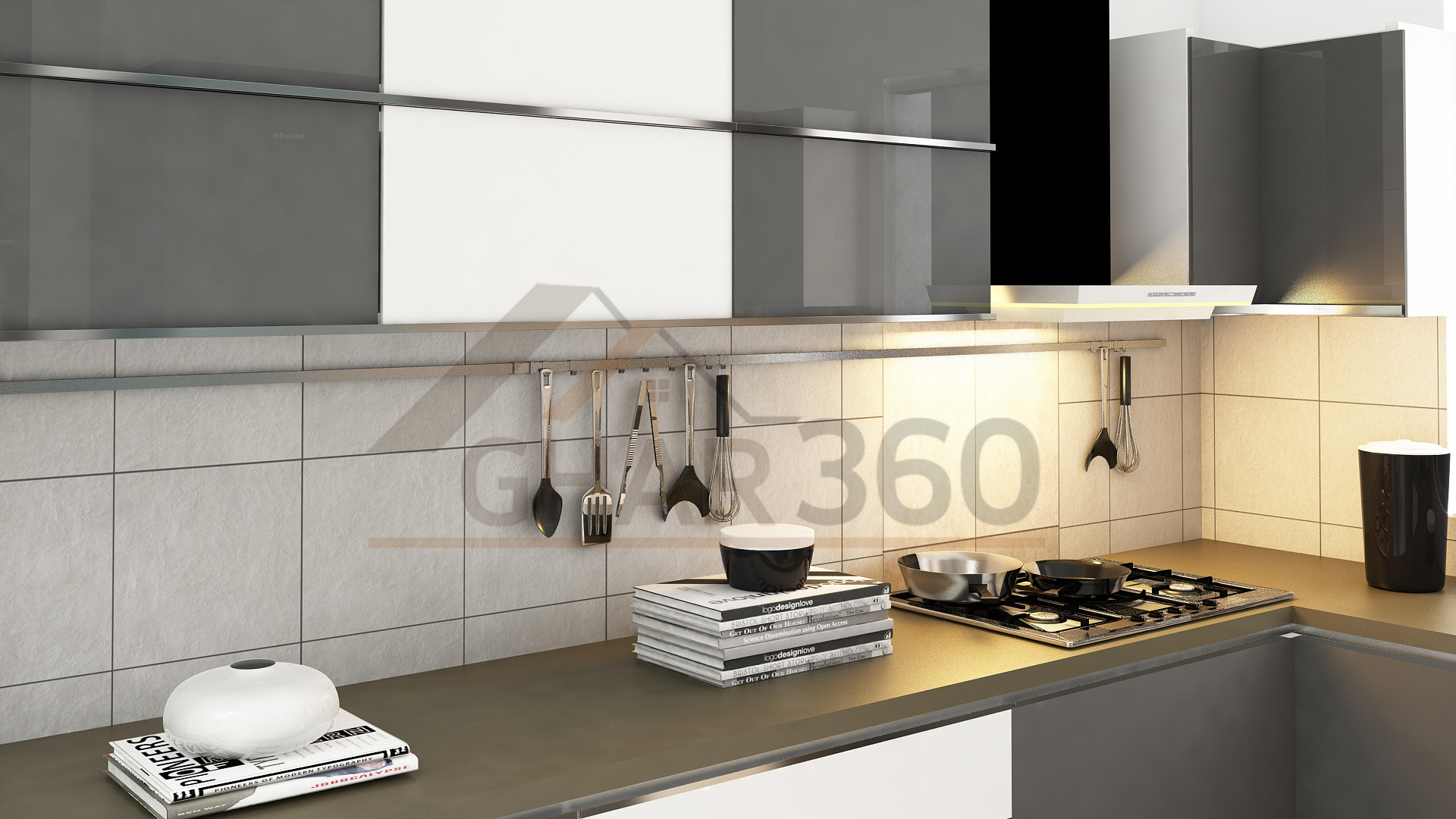 A properly designed small kitchen has minimal clutter and maximum efficiency
Design experts at Ghar360 offer kitchen design ideas for small kitchens.
comments