Counter tops has always been a center of attraction when it comes to kitchen designing, bathroom designing, reception area (of hotel, restaurant, office, etc.) works or any other residential cabinet counter top requirement. And what if you don't find the most appropriate one for your required purpose just because of the unavailability of matching color of the counter top you are looking for? No need to wait for long months or time. It is time to move on and select the piece of counter top which has the texture and beauty of many colors in it.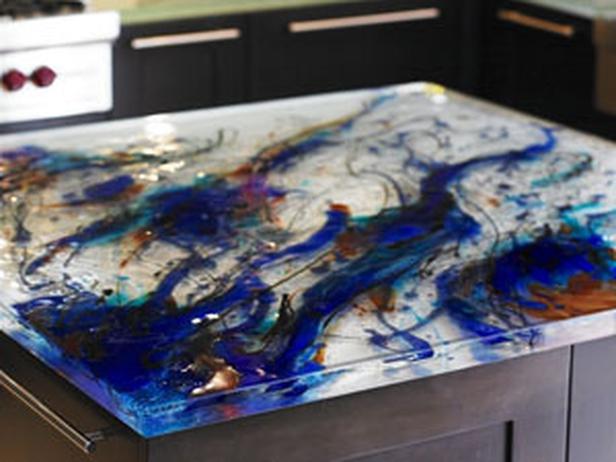 Adding a colorful counter top to your space area than just compromising it with any other material (may be laminate color to match up with, solid concrete surfacing, tile patterns etc.) is always a good and intelligent option to go with. By adding colorful counter top you just not only add a durable tough counter material but you add an instant chic to the space by putting it in the arms of naturally occurred colors on the colorful counter tops of granite, marble, etc.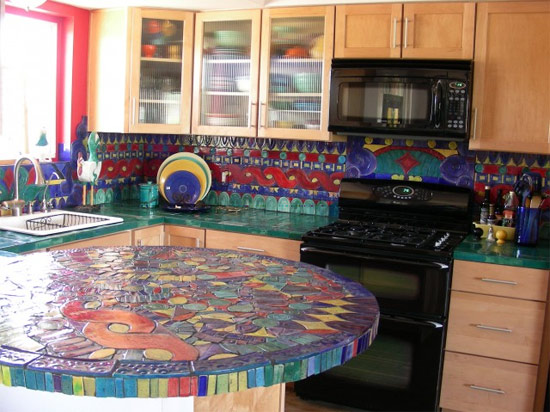 Make your space more colorful by adding such pleasant looking and interesting stone work. They don't have special demand to match up with over-all decors, furniture materials, accessories etc. They are well placed, well accommodated with every kind of other material, furniture designing, over all décor, wall colors. Single solid color counter top can be a bit monotonous at times because of the same looks and uninteresting textures at times. Counter tops with colorful texture plays positivity with the surroundings and people working in there. They have the sense the coolness and stability to give a firm and gorgeous looks to the space.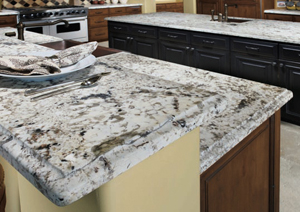 Fabricate your kitchen space with colors on the working top. Make your everyday work interesting, eye catching and delicious with such a combination of colorful and textured counter top.  Such counter tops come with "no limitation" tag giving an awesome view and pleasing looks to the space. They match up well with any kind of hanging lights, electrical appliance, counter top accessory and working conditions. They are a perfect match for formal as well as informal needs of your house or office space. Such colorful counter top works extremely well and elegant at hotel reception area giving it different, interesting and original looks.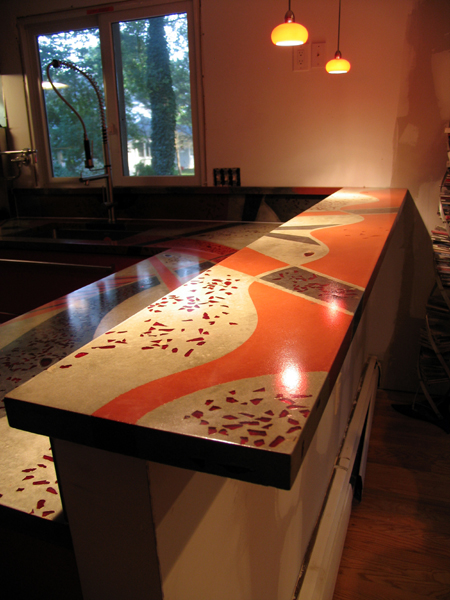 With some extra polish, long lasting quality, inherent mixing attitude, styling factor and design upgrading element they play a vital role to enhance the interior design and style of the space yet at times gets ignored because of the blind search of one single solid color countertop. The natural blend of texture created by nature to the colorful counter top makes it a different and unique element to get used in to satisfy our design needs.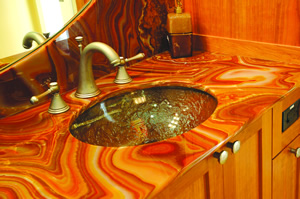 They are all above the matching laminates counter top, steel or glass counter top, terrazzo counter top etc. They don't get stained easily; they have the capability to hide any kind of dark or light spot under the cover of colorful texture, they are long lasting if compared to laminated, steel or glass counter top, easily available in the market and young forever in designing senses. So make your bathroom, kitchen, official spaces look different, interesting, casual and elegant with colorful countertop. Stop your struggle behind any particular solid color counter top. It's time to change and you can bring the change.

comments