When it comes to the aesthetics of your home, any respectable owner would want his or her home's interior to be as impressive as its exterior. Every room's design should be well thought of- after all, the rooms of your house is your own safe haven from the outside world. Even simple and minute details; such as the blinds of your windows.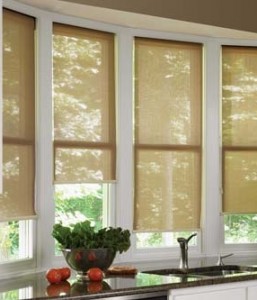 When it comes to your house's interior space, you'd want to be able to control illumination and privacy. Whether you want to let the sunlight in or not, and for your friendly neighbors to be able to see what's up or not, the simplest and most straightforward way to do it is through window blinds. By installing them, you'd have a degree of control with letting the light in and allowing others to see through your pristine glass panels.
You can choose from an unlimited combination of styles, colors, and textures for your blinds and look for them at your local homeware store. But an easier option would be to place your order online and have them delivered to your doorstep. A lot of online stores offer free delivery, such as Make My Blinds UK.  
Here are 4 steps to help you buy the custom blinds of your dream:
1. Choose the style.
Depending on your room's setup as well as the style of your window panes, some styles will look significantly more pleasing than the others. In fact, some styles would look comical or even ridiculous and out-of-place. Some styles include roller types, vertical blinds, Roman, Venetian, and conservatory. Skylights can be installed with blinds too. Decide also on the material you want- aluminum, wood, faux, you name it. Also, it is always a safe choice to go for neutral colors such as white, gray, or beige, unless you're pretty sure that choosing that bright pink or cyan would work well for you.
2. Consider your budget.
Although blinds are not usually an expensive decision, it can get quite intimidating considering how many you are planning to install and the complexity of the design as well. Draft a budget plan and be faithful to it. Don't break your bank trying to get that Beverly-Hills look. It's simply not worth stressing over. Be content with a decent look that does not blow over your budget.
3.  Measure Twice, Cut Once.
Measurement is a necessary art in life, especially in interior design. Make a list of all your proposed installations and write every dimension in full detail. Don't just try to memorize it- note it down on paper so you won't forget. Blinds which are too wide and long are unpleasant to look at, and the narrow and short ones defeat the purpose of why you're installing them in the first place.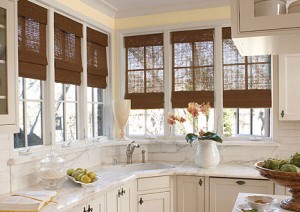 4. Be Ready to Order.
When you plan on buying them locally, figure out the logistics first- will it fit on your car, or do you need assistance? If you want to be hassle-free, then consider buying online, preferably ones with free delivery. Maximize your budget by looking for discounts and special offers. Do a little research to make sure you buy from reputable sellers that won't take advantage of you.
comments