When you are going to build a new home, choosing the right builder is the single most important thing you can do to assure that your new dream home is constructed correctly. A house that is built right is a great asset that brings you and your family comfort and shelter for all the years you live there.
Get the Most Out of Experienced and New Builders
It is always a good idea to choose from new home construction companies that have a great deal of experience with building new homes. Skilled new home builders should be able to show you a portfolio of new homes in Novi that they've built. Some builders may even have model homes available for you to walk through to see their craftsmanship first hand. If you walk through with a sales representative, he or she can answer any specific questions that you have about their building options. Experienced builders are able to craft your new home using the décor and accents that you choose. This includes your choice of cabinetry, bathroom design, flooring, custom closets and detailing.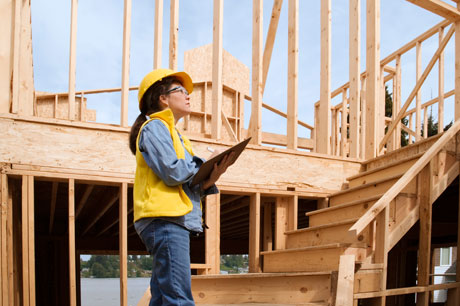 Accomplished home builders typically have years and years of experience under their belts, which means they have served all of their clients well over the years. When customers are happy, they will refer the builder to others that are thinking about building a new home. In a lot of cases, these types of construction companies provide service after the sale, so if home owners need to upgrade something or have a repair need, they can work with the original home builder.
Reputation
People love doing business with home builders that have a positive reputation. While consumers hate to think that there are rogue home building outfits out there, not every home builder has a stellar reputation. If you are unsure of the company that you are thinking about dealing with, review websites like Angie's List and the Better Business Bureau can offer great insights into the business' reputation. When referring to these types of sites, keep an open mind. Not everyone that is happy is going to bother posting their experience. If there have been a lot of negative reviews in the recent past, it could mean their business is struggling to keep up with demand or that there are deeper issues in the company. Either way, if you are not happy with what you are reading, there is nothing wrong with searching for an alternative builder to work on your new home.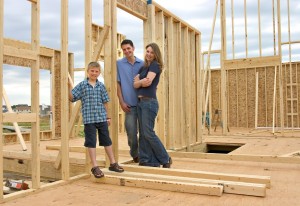 Do Not Rush to Make a Decision
Even though you might be excited about the prospect of building a new home, always remember that there is no reason to be in a big hurry to decide which home builder to use. Building a new home is going to take some time and planning anyway.  Experienced and reputable home builders shouldn't be in a big hurry to get you to sign any contracts. Instead, they should be willing to work with you to discuss your building plans, your budget and any special requirements you have for your new home. For instance, if it needs to be designed to be handicap accessible. They should be able to give you accurate estimates on all aspects of the building process so you do not go over budget and over extend yourself. Remember, you are the customer so the choice is always yours! Good luck!

comments