Swings are the best therapy for stress busting after a busy day and swing can be a valuable investment for interiors. Swings are a fun element to add and are Indoor a fabulous new trend, useful for all age groups ranging from toddlers, kids, youngsters as well as elderly. Sway your way through the dog days of summer or just oscillate by a lazy winter afternoon with a mug of coffee and your favorite book in one of these charmers.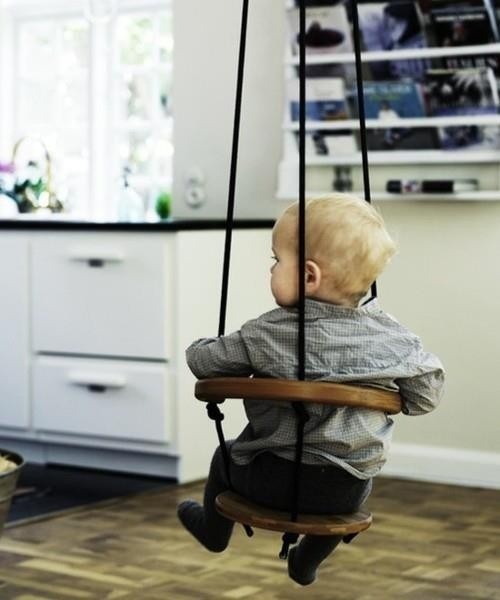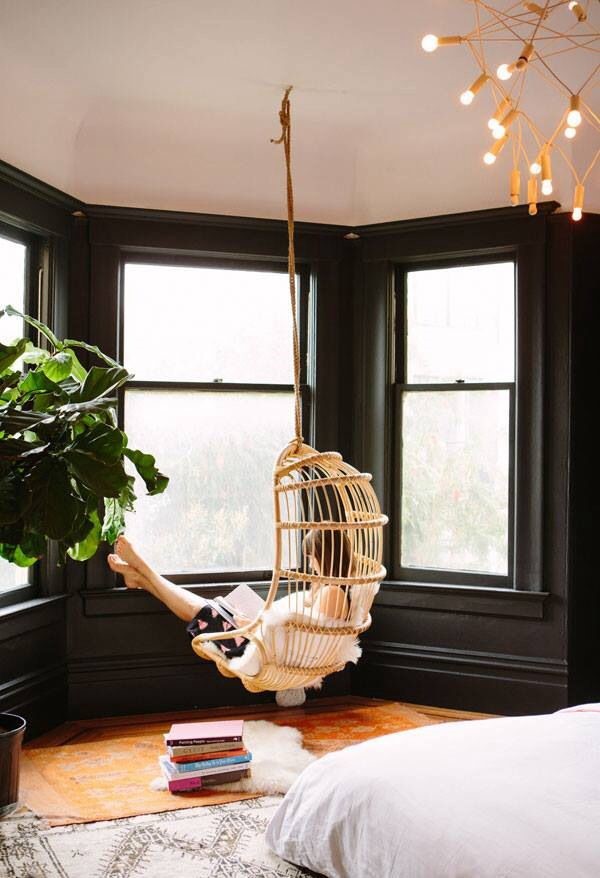 Origin of swings being used in interiors dates back various generations. Step inside a traditional South Indian home and you ought to find a jhoola, generally a bamboo swing. Gujarati houses have them typically placed in the living room. Typical Rajasthani houses generally have a jhoola in a bold floral fabric, suspended from the ceiling by simple chains, matching the room's traditional design.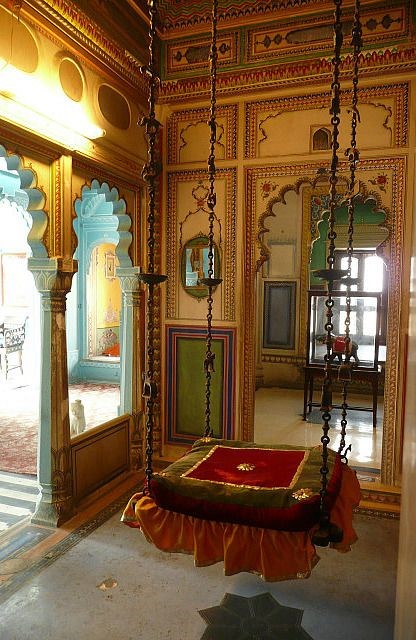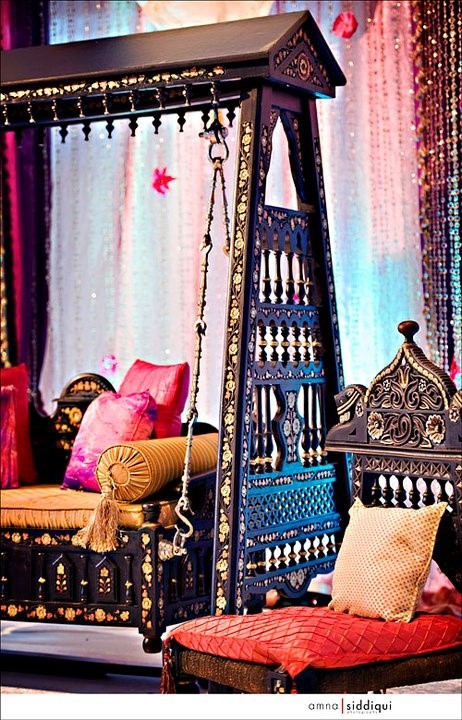 Indoor swings can be wood or metal, simple or ornate, and hung from the ceiling or from a frame. Swings can be installed just for looks or they can be used in the home for children to play as well as adults who are playful at heart. This is an exceptional idea for places where cold weather or rainy conditions is a factor and children want to play on a swing all year round and can be incorporated in interiors in countless different and eccentric ways.
Peaceful porch with a bed swing piled with blankets and pillows issues an invitation to get comfortable and enjoy the views when there's a chill in the air. Layering fabrics and textures adds warmth that you can both see and feel.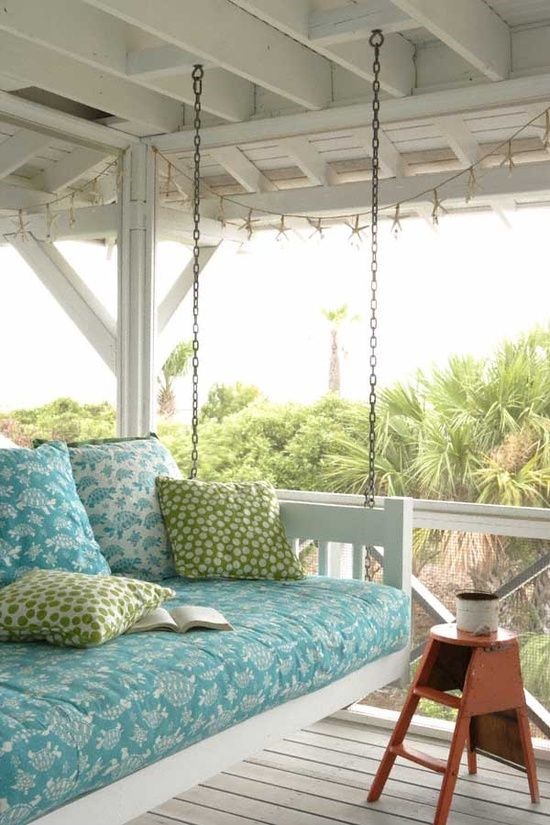 A hanging bubble chair provides the perfect place to curl up and read a book in any room with a contemporary look.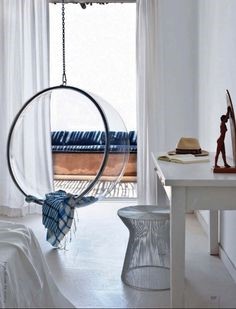 Bamboo swings and hanging chairs are another exceptionally appealing option for getting experimental with interiors. Bamboo swings and chairs are not just prolific, but also maintenance free and cost effective, readily available locally in many places in India.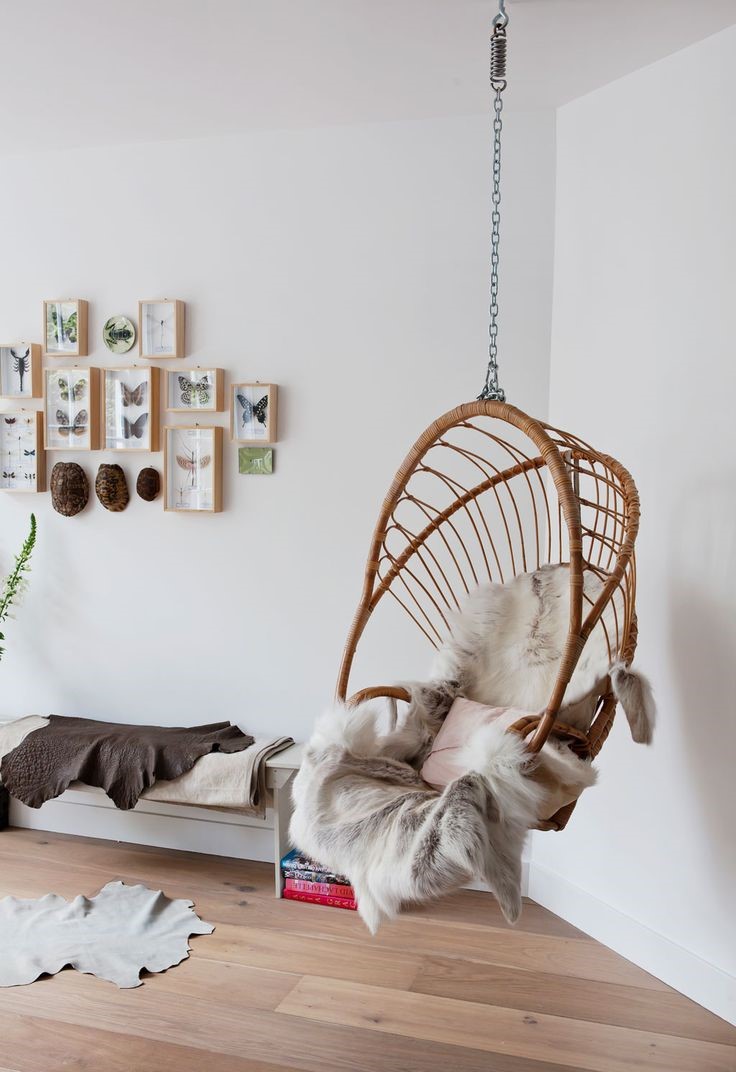 A covered porch off the bedroom could be used as a provision for comfortable vantage point for watching the nature and fonder peacefully. Treat the private space as an open-air sitting room, complete with area rug, table lamps, cozy seating and you're good to go.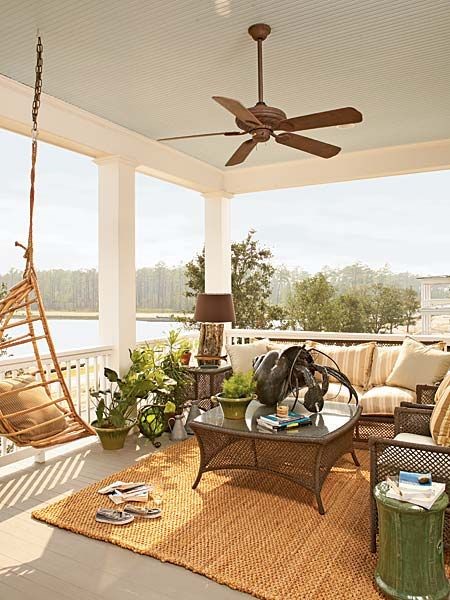 Attic are some of the most interesting parts of a building. It is the area where we are the closest to the sky. This often means some of the best views as well as the most intense heat in the building. . The space could be mesmerizingly turned relaxing, beautiful as well as useful by adding a hammock. Not only do hammocks offer a unique way for us to interact with the structure of the building, but also create a rustic look for interiors. Hammocks vary in numerous interesting forms and shapes that make for unique, more playful spaces.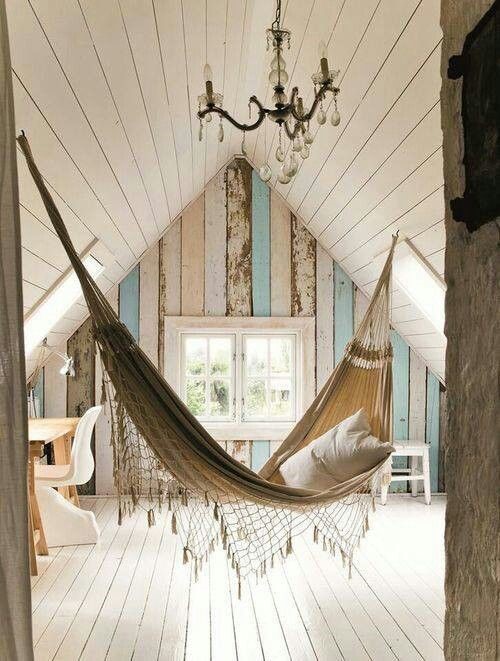 Simple suspended shelf are an easy way to conjure the stylish illusion of a space-saving swings. Something as simple as a suspended shelf swing if used the intelligent way, can be projected as a dramatic focal point in a room.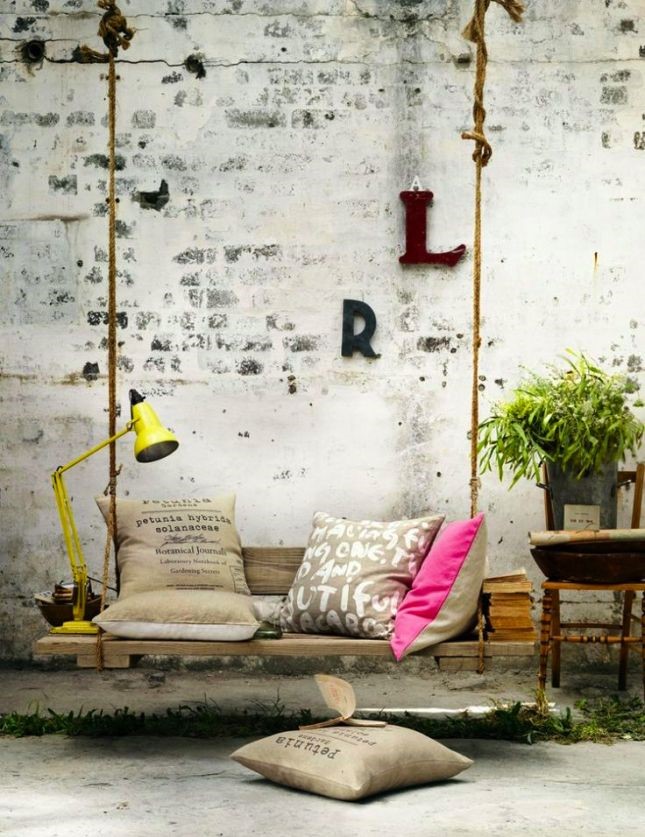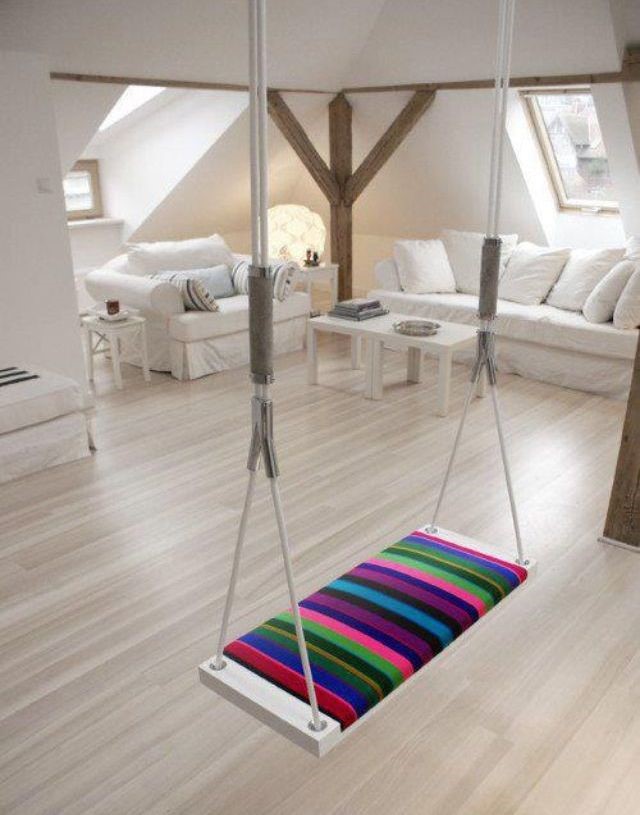 (Pictures courtesy: 
www.brit.co, 
www.apartmenttherapy.com) 
Swings can be used in infinite ways and can gel in with any type decor, be it contemporary, rustic, ethnic, classical or minimalistic. The key to getting it right is creating the focus and finishing the look with a show-stopping appeal.


comments