In this wonderful world which is so full of amazing awesome and bright colors it is bit difficult and bold to stick to the "black and white" combination of designing interiors, decors, flooring, stairs etc. But "black & white" is considered to be the most sophisticated and royal combination which can be only picked up by the bold and unique people who are actually brave enough to do something different, in style and with attitude. It gives your interiors the super looks of luxurious and aesthetically born designs and décors which suit your royal lifestyle. Including black and white combo as your design style is like hugging the opportunity of amazing interior design for your simple yet impressive home, office, shop etc.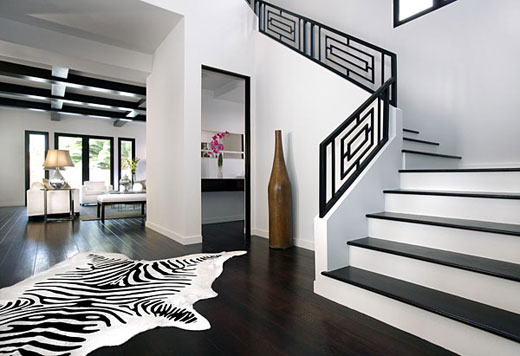 Playing with this super sophisticated and royal combo is not that easy. You need to be very careful and play cleverly for the real majestic outcome. Black when blended perfectly with the correct amount or ratio of white to the interiors creates a classy touch of royalty and status. Moreover, it blends easily with each and every kind of furniture designs and over all décors or accessories.  They are good with matching and mixing up with overall design ideas of any home, office, showroom, restaurant etc. It's a bold & beautiful composition for any formal or informal spaces. They have the inherent quality to mesmerize the space into a well harmonized and smoothly designed area.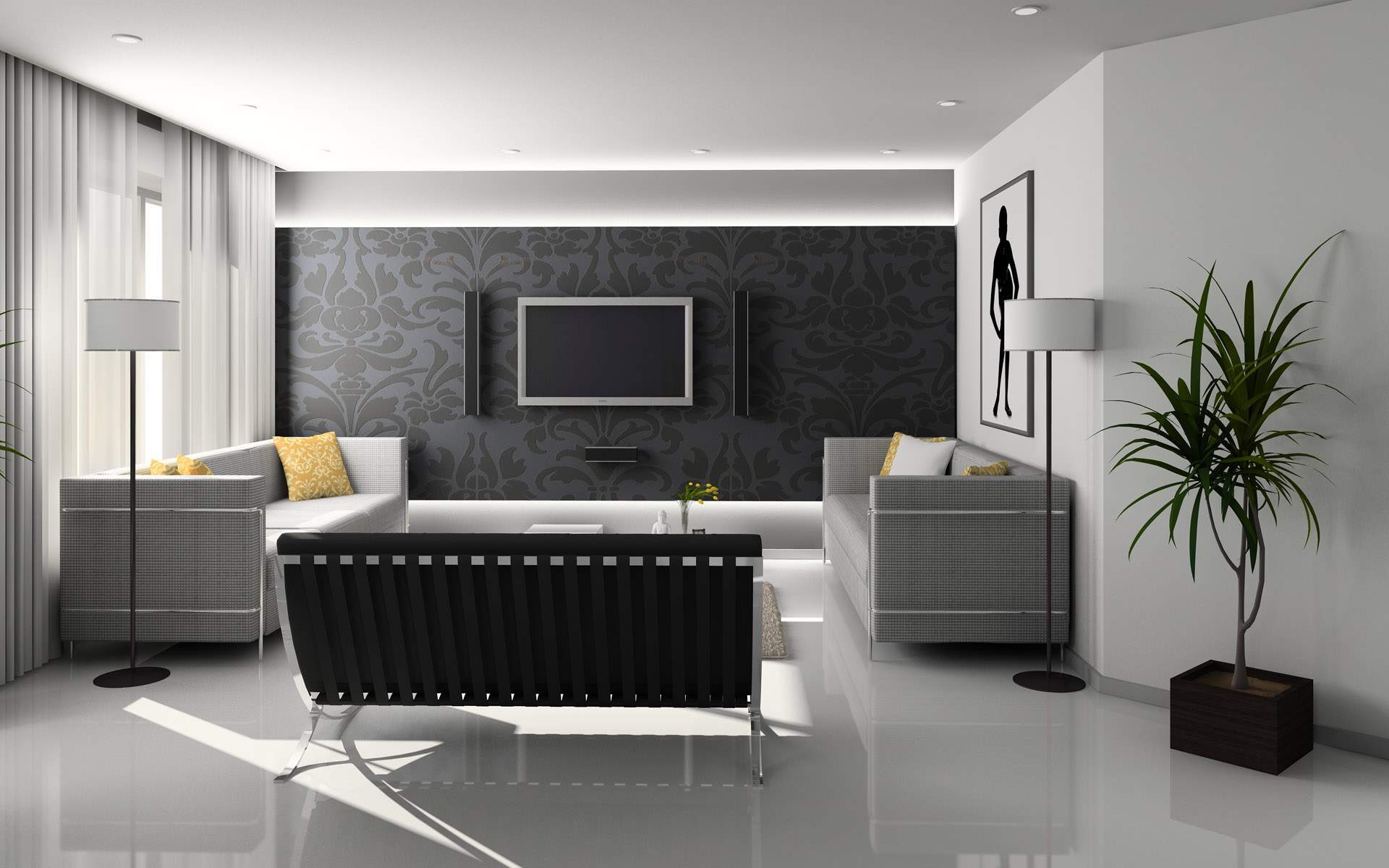 While playing with this unique, wild, sweet and hot combination do keep the peacefulness of white more of in the percentage (as compared to black)  and let the black keep teasing white with its little but powerful and effective presence. As we know black is always more dominating over white or even any other color, so you need to be careful while putting black in the composition. Too much of black may ruin up your design concept and charming ideas. Secret behind this wonderful combination is the percentage used of both the colors to charm your interiors.  Get the best of floor patterns, designs, room designs, stair patterns, pathways, galleries, bedroom, kitchen, balcony, open terrace designs, and impressive office designs with the sweet and sour combination of black and white.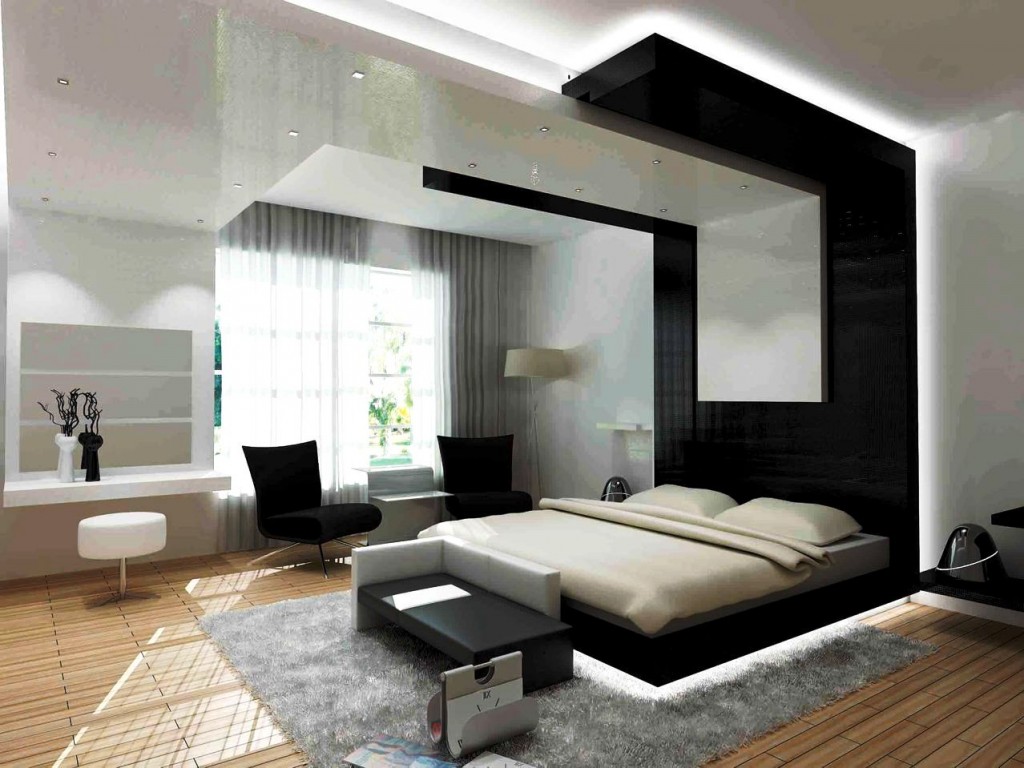 Use it in the form of laminates, floor patterns, tiles, furniture, paints, texture etc. whatever may be but you will achieve a gifted presence and ambience at your interiors. With a royal touch it gives a very clean and neat look to the spaces or interiors. You may opt for some black furniture or black headrest walls in combination with white walls and white fabrics. For some balanced and perfect combination implication of white or black rug can be a useful tool.  There is no need to pour in all the walls in particularly with black colors, you just need to tease the presence of white walls with some black furniture, black rug, black design patterns, etc.
Color wheel gives us uncountable color combination and versatile options to design our spaces and play with them successfully and tactfully  but, black and white is the only blend of beauty which has its own mood to play, form which can take any shape easily in any kind of space and most importantly , its unmatched quality of design. Combination of different kind of colors are amazing but the "beauty of black & white" is ever green and keeps on rolling era after era that too without getting tired and old.

comments