Interior Designing is not just a part of décor or putting in the things accessories etc. at right place or at the respective space. In fact the very first step of designing starts with proper planning and location of room with furniture placement at their respective places and it is started by proper floor plan layouts.  There are two kinds of layouts popularly known as residential and commercial layouts.  Both the layouts are very different from each other yet they share few common factors to be taken care of while planning. 2D plan layouts helps us in planning the space accordingly giving the appropriate area to respective rooms according to general dimension, occupants needs, life style and personal preferences. It's the first foremost step to start with a new project.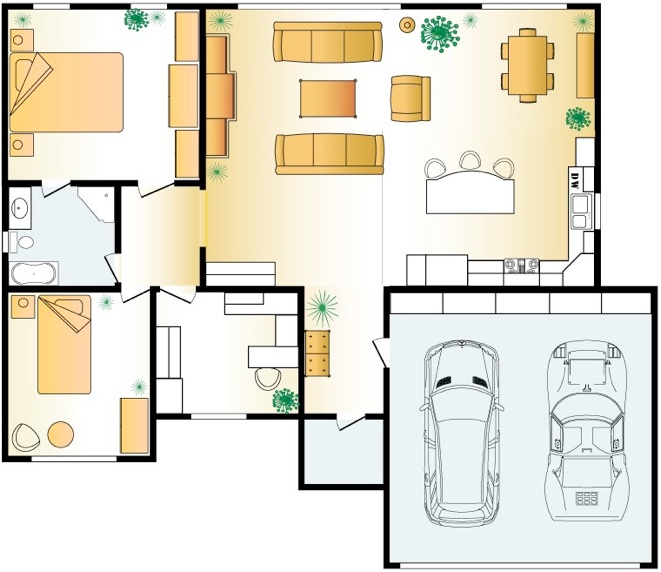 2D Floor Plans are like a direct bird's eye view (top view) of the architectural layout of a house, apartment, building, site etc. The advantages of 2D floor plans are they are often seen as the easiest and most cost effective way to understand a floor plan/design even by a layman. But on the other hand they do not provide any kind of 3D or perspective view to the client. Once the plan layout is finalized by the client and the designer then it's time to prepare presentation or 3D drawings. Therefore its often beneficial to combine with 3D images of various rooms to assist clients to  visualize space and form but still have a good representation on the overall layout and assist them in the decision making process.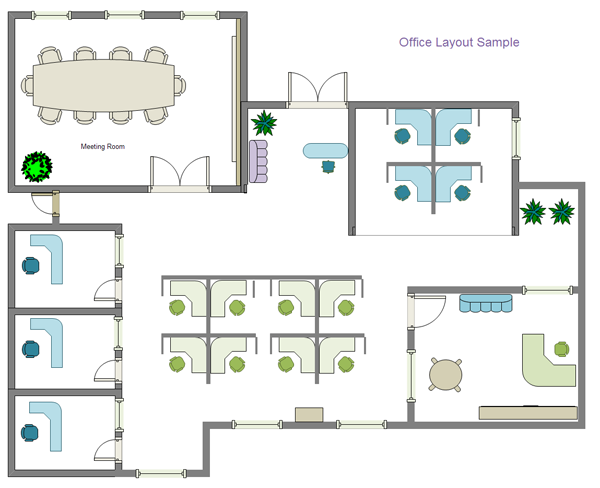 2D Floor Plan Illustrations and floor plans with furniture layout are a great traditional method to improve the visual appearance of architectural plans and provide a clear and easy picture to understand. 2D Floor plan illustrations are a simple and easy to use service which improves basic black and white plans (even colorful at times if required or done by the designer/ architect) and ensures no unnecessary information is provided to make things easier for your customers whilst clearly defining finishes, spaces and areas. Floor plan layouts are basically putting in your design and space idea on paper to present it to your client. It is like making your client visualize the creative world of your imagination, placement, art and creative angels. Placement of rooms should be systematical, arranged in order with proper light and air ventilation sources (doors and windows placement). Appropriate placement of rooms will lead to proper arrangement of furniture with the blend of smooth color theme and putting in attractive accessories in the right order.
As soon as you are done with floor plan layouts it's time to put in the furniture layout in the floor layouts. To give in the complete view of your plans and idea's to your client one needs to give a presentation drawing to the client. Presentation drawings are the only medium after the 2D floor layout or furniture layout which let your client get poured into your design concepts and give them a visual screen of your upcoming work.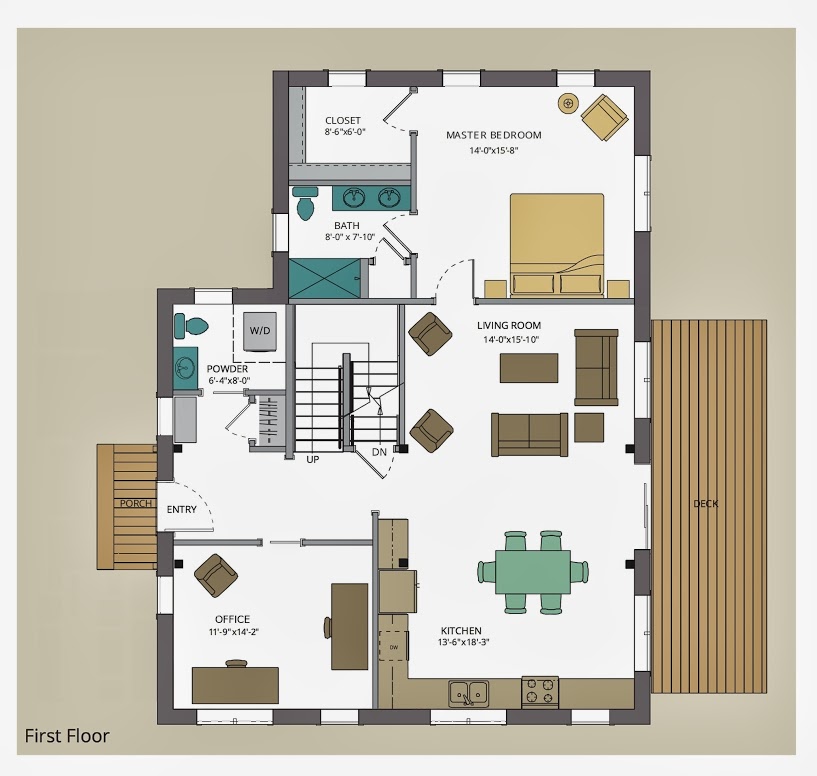 Such presentation drawings can be in 2D format as well as 3D format. Floor plan with furniture layout and color theme can give a glimpse of your upcoming work. 3D work or say isometric view, perspective view, etc. creates the full picture in front of your client giving him the complete idea of your projects.
Drawings are the only medium through which you express yourself, express your design idea and can reach your clients mind. You can show your ability of design and décors through the perfect drafting of 2D and 3D drawings. Proper implementation of your design ideas  will give you better and brighter prospects in career and are the best foundation for your future

comments