Having a small space has a few downsides. These days many of us have friends and family spread out around the country, and it's always nice when an old friend comes to town for a visit. Don't let having a small space stop you from having an extra place for your guests to lay their sleepy heads. Here are some tips on how to work some extra sleeping quarters into your small space.
Here are five solutions, with well executed examples, to show you how you can take full advantage of the space you have for maximum results.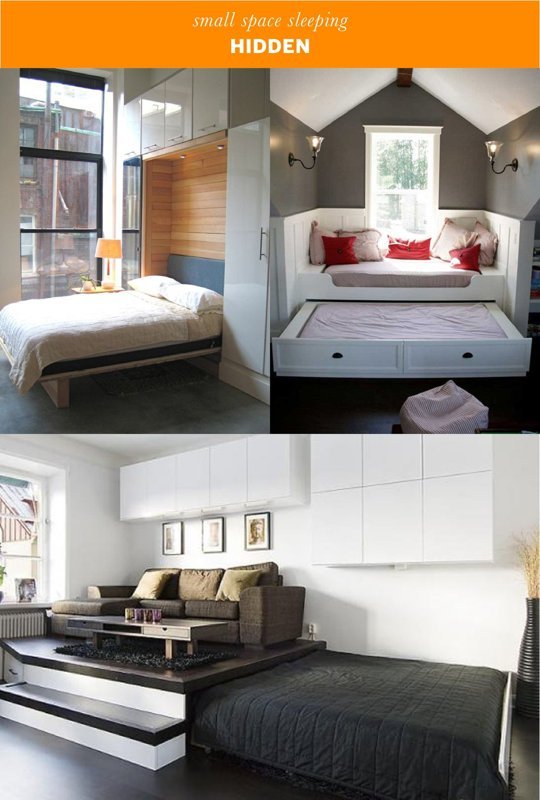 HIDE IT: Make use of unused space or get creative with your furniture choices to have an extra bed available when you need it, but completely out of sight when you don't.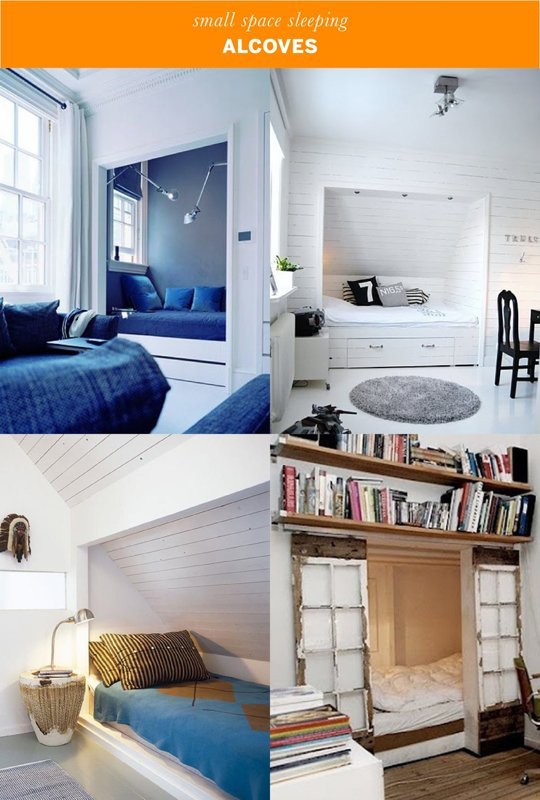 BUILD IN: Identify a space, maybe an awkwardly shaped nook that's not being used for anything else, and create a built-in alcove that's big enough for someone to sleep and can also be used a reading or playing nook for everyday. Add doors if you want to make it more discreet or private.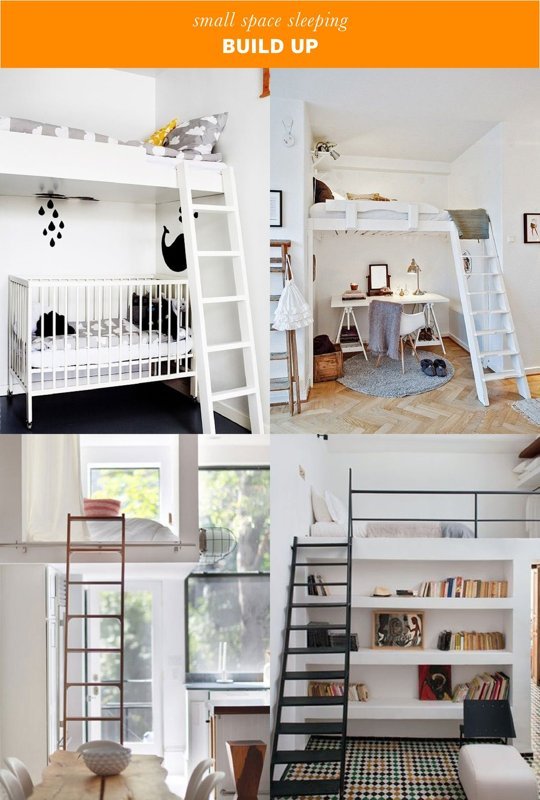 BUILD UP: If you can't build out, build up. If your ceiling height allows for it consider creating a sleeping space above an existing one or to free up room below for another purpose such as a work area.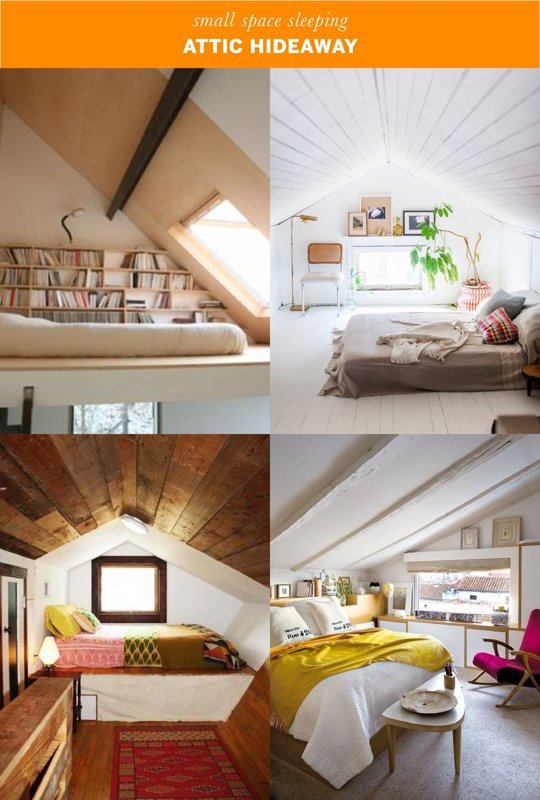 ATTIC HIDEAWAY: If you own a small house, don't let that attic space go to waste. If it's possible, get it finished into a liveable space with enough room for a small spare room, sloping ceiling and all.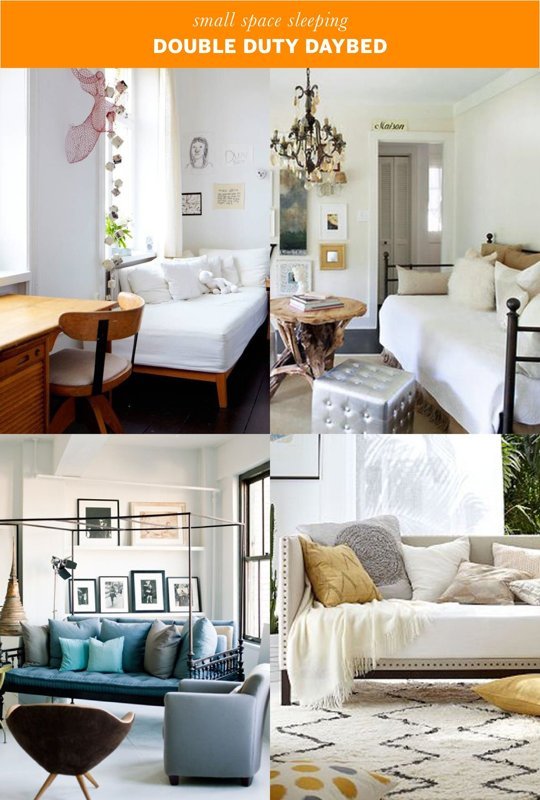 DOUBLE DUTY DAYBED: If you don't have room to totally hide your extra sleeping space, camouflage it in your home by using a daybed. It can be used as your everyday seating in your sitting room, or a practical addition to a multi-purpose room that can serve as a guest bedroom when you need it.
See! There are lots of ways you can be the hostess with the mostest when your loved ones come to visit you in your cozy and charming space.

comments