It is high time to make your living room more comfortable, sexy, cozy and sweet. If you are planning for living room renovations or planning a new living room for your home sweet home then just a minute, here I have something interesting to share. Make your living room design go more sensational, amazing and heart capturing with semicircular sofa design. Try being different, more cozy and stunning with the semicircular effects of design ideas and decors. Cut out the L-shape, U-Shape and straight shape sofa's out from your mind for a while. Try to fabricate a living room with more of coziness, space, more of the sitting capacity, personal touch and group conversation area with semicircular sofa designs.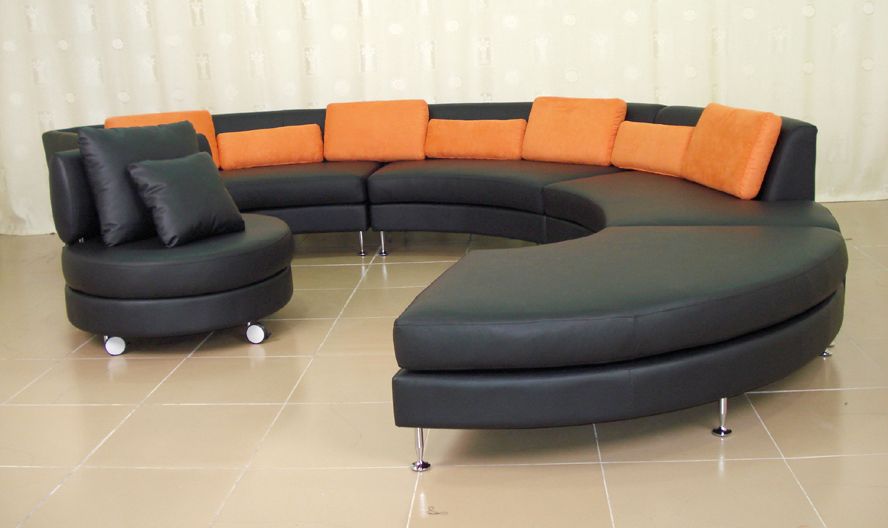 Also Read: 10 INSPIRING SOFA'S FOR AN ELEGANT LIVING ROOM 
Circular sofa provides a cozy, relaxing and sweet look to the place wherever it is being placed. These types of sofas are also very trendy, stylish, stunning especially if you blend it well to the designs and other stuffs in your living room, bedroom, open terrace area, family room etc.  They also let you make maximum use of space since circular sectional sofa can be very practical in use and aesthetically appealing once placed in a spacious square room. They don't greed for spaces with same shape and architecture. They are one of the best mix match patterns to be experimented to get the flying colors of designing and well harmonized space.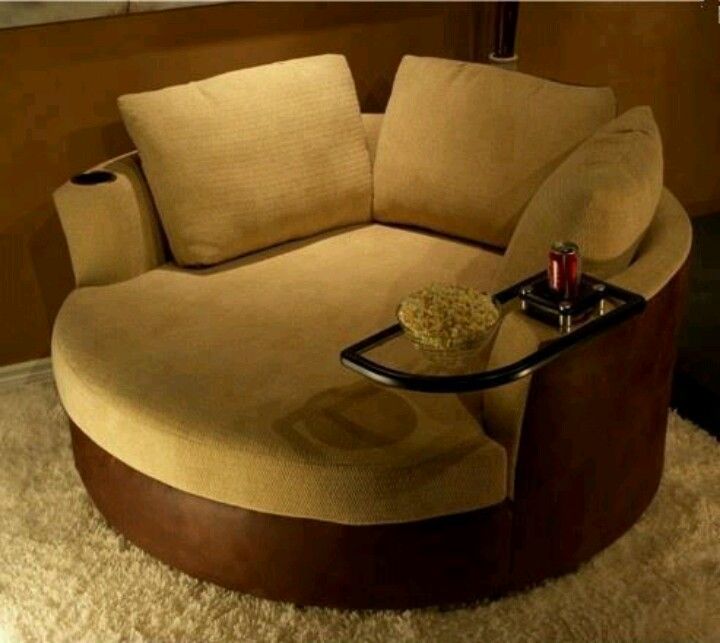 Also Read: SCULPTURAL OAK SOFA TABLE BY SANDRO LOPEZ 
Make your living area, bedroom corner more personal and cozy with full round sofa seating with an attached glass platform to it. Such sofa is very flexible, can be moved around according to your personal choices and everyday requirements. Just cuddle up with your loved ones in the cozy arms of round sofa seat. They are a picture perfect for a vacant corner and for the home theater.
Semicircular sofa are not only good for living room area or single conversation area, but they too perfectly suit up for café styling with round tables and stools around. They give a contemporary, stylish and attitude looks to the café designing providing a comfortable and group seating for friends, family etc. Moreover you can accommodate semicircular sofa in room where you need to create an illusion of two separate places. Let your dining area and living area enjoy their sense of liberty and style in an individual manner yet connected to each other.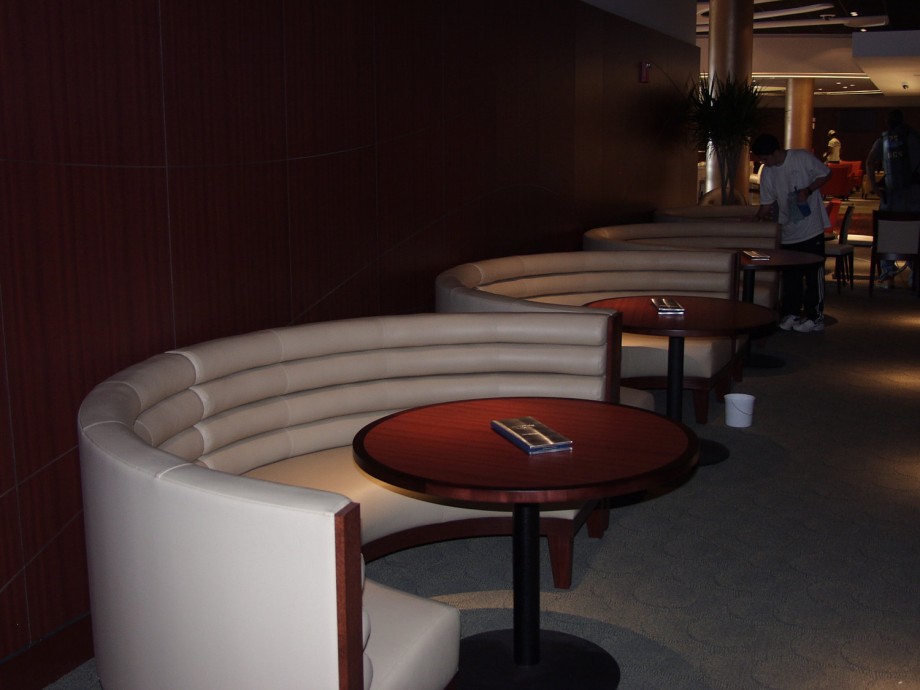 Also Read: BRIGHT VIVID COLORS FURNITURE OF VIBRANT MODERN SOFAS 
Make your office, hotel, reception area go cooler, spacious and wonderful with semicircular sofa set accommodation. They knock to a very formal and stylish looks if chooses with leather material on it. Let your guests fill bit homely, relaxed and comfortable with the presence of semicircular sofa set. A curved sofa is also known to provide extra sitting place for any of the respective space.
Curved shape, semicircular or round sofa set are available in various shapes, sizes, materials, designs and patterns to suit all your personal, informal and formal requirements. Curved couches also come in various sections so that you can rearrange them every time and make a new shape and design giving it a personal touch and feel.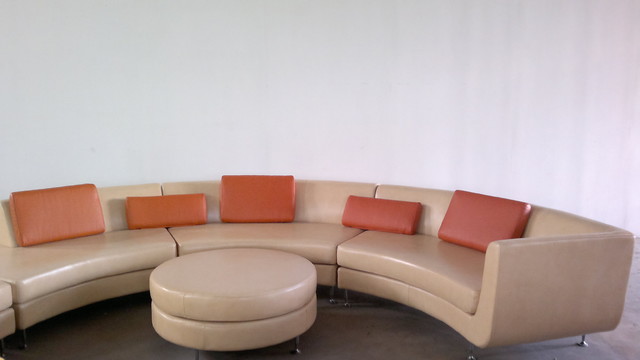 Also Read: HOW TO FIND THE PERFECT SOFA FOR YOUR HOME 
At times the moveable and detachable sections of semicircular sofa give you the liberty to move it according to the requirements, expected traffic in the home and office area. In short, you can consider them as one stop solution for best designing, getting a spacious look, accommodating trendy and flexible furniture with lots of comfort, coziness and style.

comments