A dreamy, most admirable, natural looking outdoor space is desired nearly by everyone isn't it then why not to design your garden space, open terrace, roof designs or landscape plans with something which is natural, harmless, handmade, unique and durable for years. Yes, I am talking about the latest and trendy basalt fiber furniture for outdoors, outer yards and open terrace spaces. The newly introduced to the garden beauty the light and stable furniture to enhance the landscaping ideas with more of natural and better look. Due to its amazing mysterious volcanic origin every product and piece has its now personality and unique design. It's truly unmatchable and different from all the other furniture products.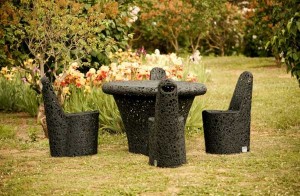 Basalt is good absorbent of all the kind of harmful rays – ultraviolet, radio, electromagnetic, mobile phone, even the earth gravitational radiation and X-rays that's why they are highly safe and recommended to be placed in your outdoors. People using this furniture are all time safe and protected by such harmful rays which might harm them on the long run. Enjoy your outdoor fun time in a relaxing and protective manner. They purely absorb in the garden beauty of natural landscape, trees, pebbles, grass, water etc. What else one can ask for better than this.
Moreover, basalt has durable fibers which can last for next 20 to 30 years from the time of installation of this furniture at your outdoors. No weather agencies can harm it up, no chances of getting damaged by any chemical, alkaline, etc. It is one of the safest ways to secure the design of your garden area for years without any disturbance and destruction. After all, it's the furniture for generations to come and use.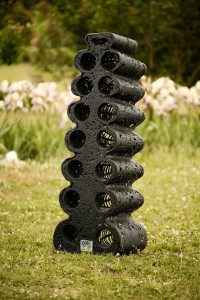 Apart from its durability the most attractive and unique part is its design. Basalt fiber furniture gives the most outstanding and amazing shape to your garden ideas. Have sweet adorable chairs with unique stylish center table at your garden place. They are not just  good and well connected to the natural beauty of the landscape but they also put in great natural ambiance to the outdoor plans. The light weighted furniture also gives you full freedom and flexibility to change your furniture layout as required by you according to the changing time, weather and needs.
Install hanging chair in your garden or outdoor for an awesome weekend with your friends and family. Let the kids be care free and play around furniture without any tension. Hanging chair can also be created as a  romantic date nest for the love birds of the family. Something which is very personal and one can go intimate sitting inside and enjoying the view of outdoors. Nest is meant for outdoors but can also be used in large indoor spaces as well. Seat padding can match up eaisly with any taste and is waterproof. Thanks to the basalt qualities, the chair is sturdy, environmentally friendly, unbelievably light, and distinctly innovative.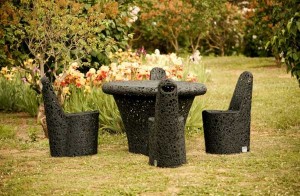 With furniture's, hanging chairs, tables, nest etc. do not forget to browse on to the unique stylish bottle rack as well. It is one of its kind, good for both exteriors and interiors. One can end up by taking standing bottle rack or revolver bottle rack as desired and required by the respective person. Whatever you go with it ensures to enhance the beauty of space wherever it will get placed in.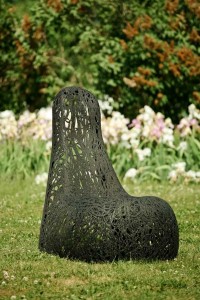 So don't delay to get the fantastic relaxing feel, awesome outdoor looks, nature connecting to natural furniture and most desirable unique outdoors. It's time to think bit forward and select basalt fiber furniture for your outdoors. Push back the choice of wooden, bamboo or stone furniture for the time being. Let your outdoors explore and experience the beauty of basalt fiber furniture's.
Image Credits: www.rz5.com.cn

comments