The entertainment section is probably the most important and central part of the living room. The stylish modern TV wall unit is a must in the modern living room interior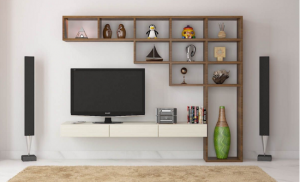 Having a good furniture design for TV unit will add your pleasure to enjoy your favorite TV program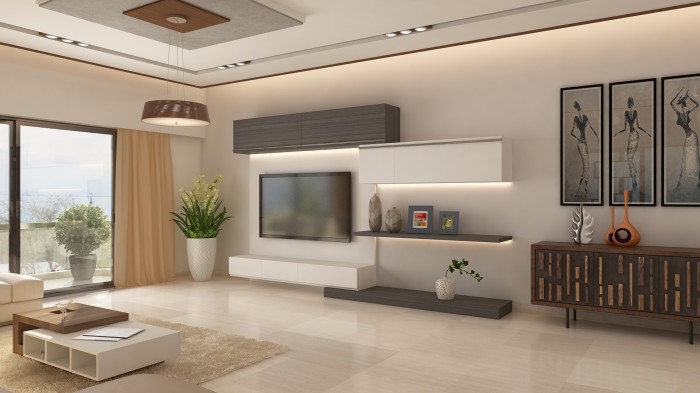 With modern lines and a very contemporary exquisite finish. the shape of Modern TV stand or TV wall unit designs is obviously also the opportunity to be placed in a living room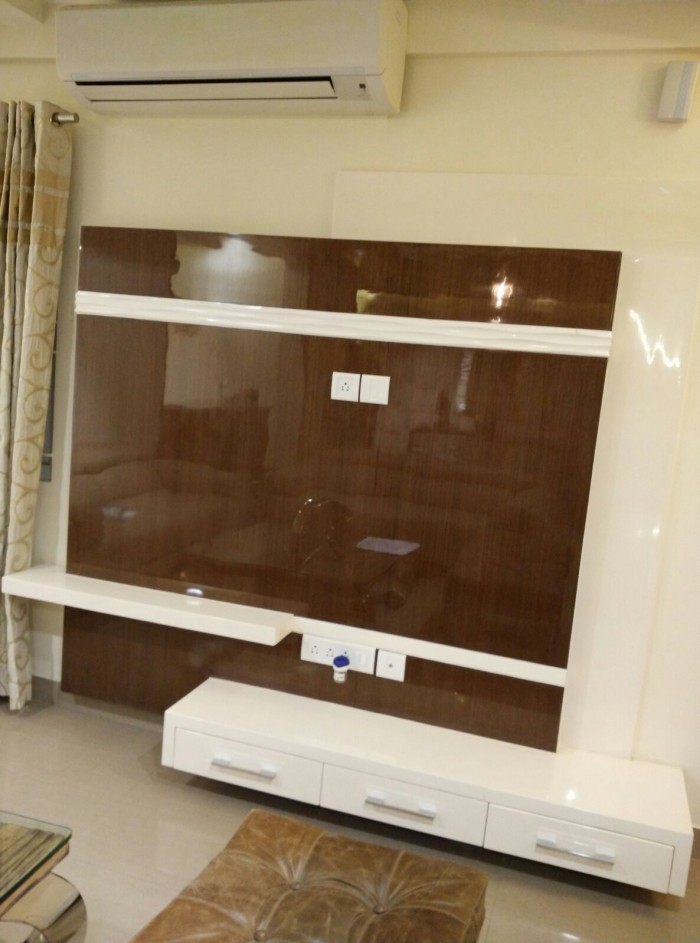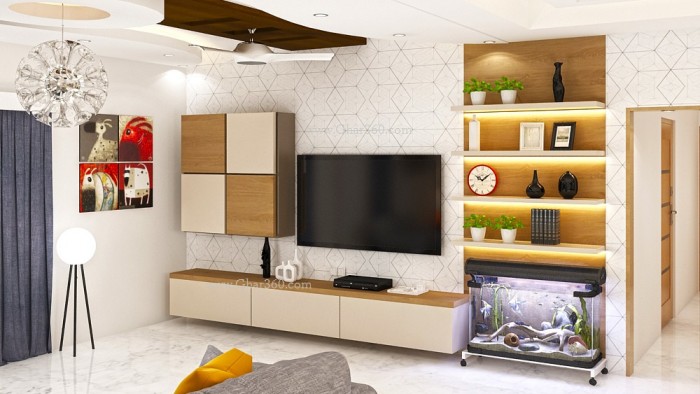 Usually, but not a must, these furniture design for TV unit are built from plywood. Plywood is strong wood and well know as material for modern furniture. Talk about TV unit means talk about modern decoration, because TV is part of modern lifestyle. Maybe your high end TV will not fit if you put it above decorative, antique and full carving wood.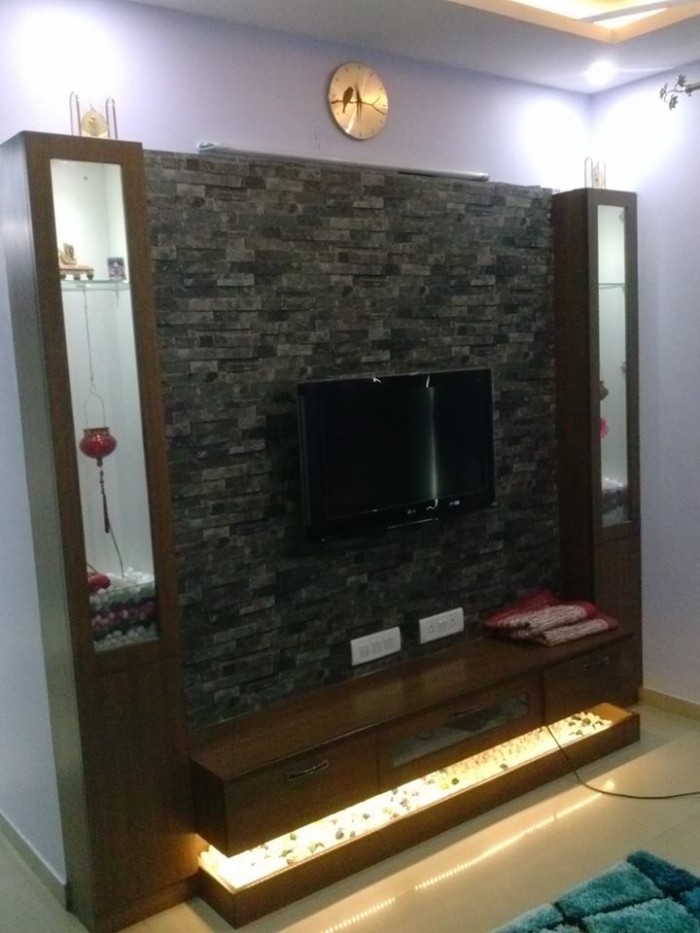 Always consider the dimensions of your TV and the area of the room before buying a TV unit. If you have a flat screen, plasma or a LED TV, the TV Unit's depth will not be a problem, since these TV's can easily fit in. But if you own a CRT TV, buy units that are deep enough, otherwise TV may fall down.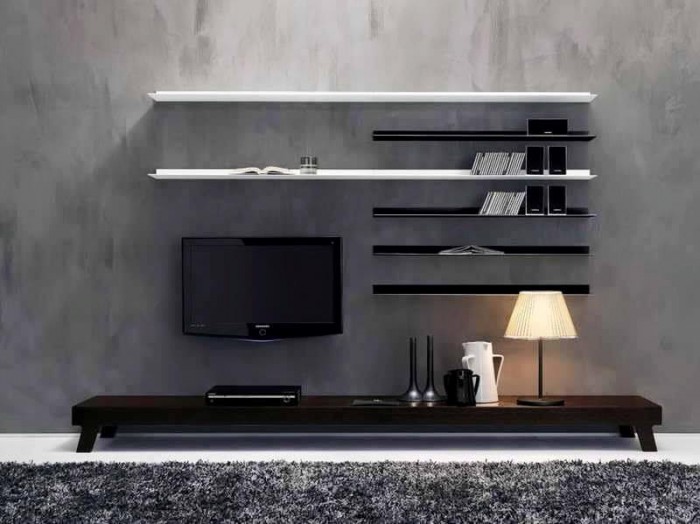 Your TV furniture must follow or contribute to this color scheme as well as to not clash with the rest of the elements. Alternatively, however, you can choose to make it pop by giving it an entirely different color altogether. The choice is yours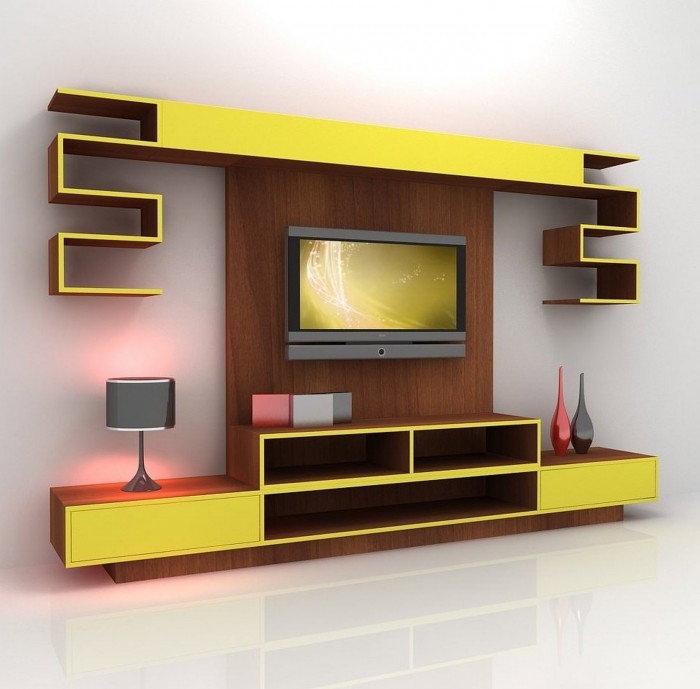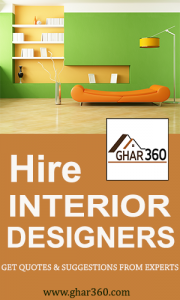 Most TV units nowadays come with several speakers and other accessories so it is important that your furniture will be able to accommodate them all. These storage spaces will also be useful if you need some things tucked away and organized.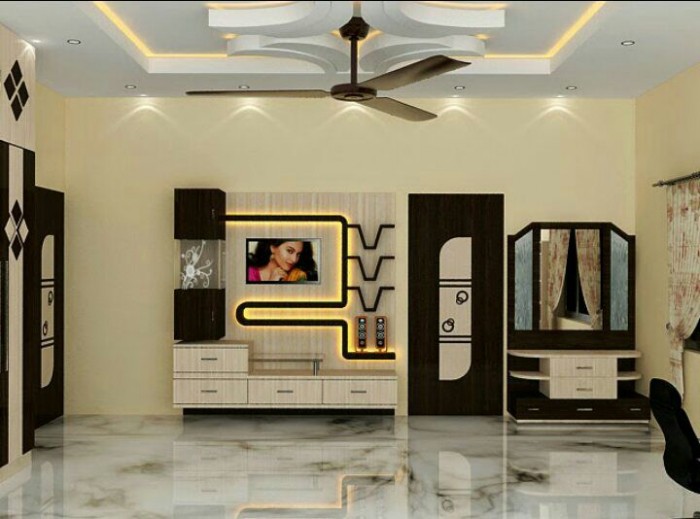 TV unit is not only a place to keep the TV set, but also a place to showcase your decoratives like statues and sculptures or photoframes. TV units come in a large variety of styles and designs to complement the decor of all households. If you are planning to buy a new one, make sure it matches the color and style of the existing furniture of the house.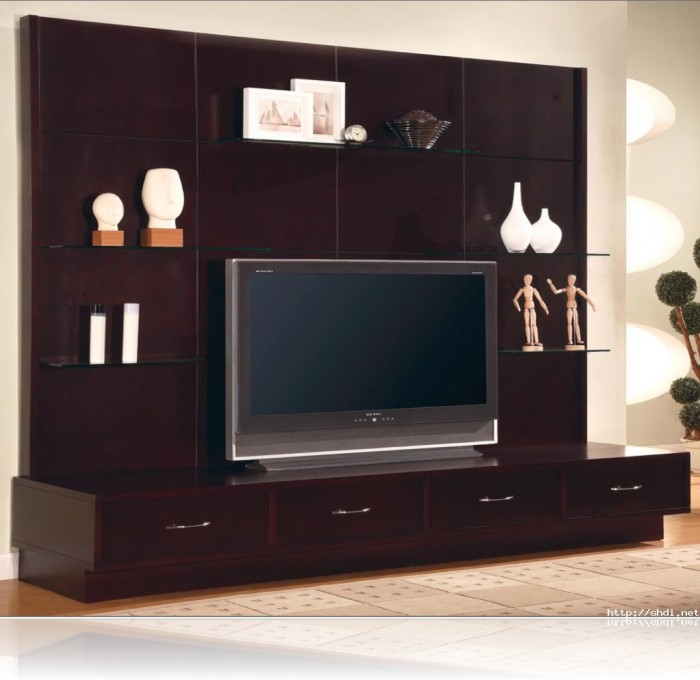 comments