Corridors are said to be the silent walkways crossing many rooms, it's a vacant long way to cross with peace, silence, positive thoughts and relaxation.  They are the silent path way to move from one place to another but still they need to have some good, cozy, cool and calm designs around to cheer you up and your presence whenever your pass through them. Keep them sophisticated, touchy with relaxing feel and use of textured laminates, texture paints, glass etc. can be one of the magical tools to get that feel. We need to make long corridors much more interesting, relaxing and calm. While passing through them we get few minutes of relaxation and time to spend with ourselves.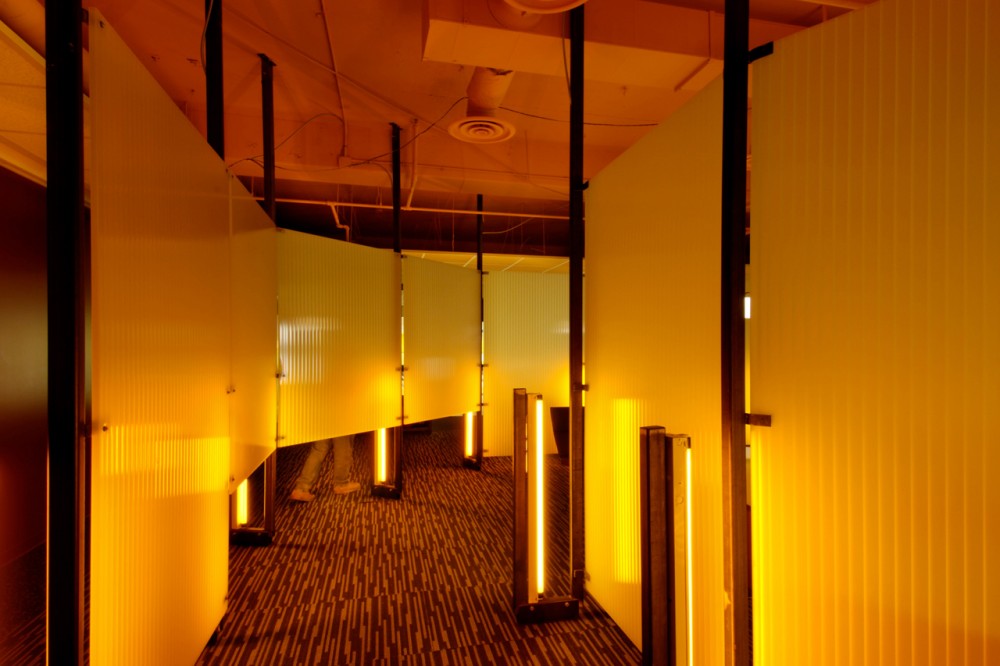 Corridors play a vital role in formal as well as informal settings of design and décor. Office corridors, hotel corridors, school or college corridor, hospital corridors all have their own appetite for different design, art work and décor depending upon the respective place and connected room to it.  They might have different requirements and difference in designing but all corridors share one thing in similar and that is "silence with peace and calm". As the corridors are connected to many other rooms it is important to maintain acoustic insulation while preparing a designing idea for the same. Passing footsteps may disturb the office work, may irritate a patient in the room, they may ruin up class studies etc. So while designing for any corridor do include acoustic insulation, good resilient floor treatment as well.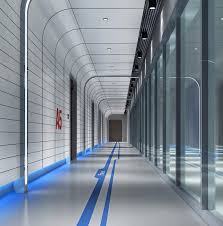 Get the feel of real corridors and verandas with some simple yet interesting and impressive implementation of design ideas:
Adding up few interesting paintings through the walls give it a perfect silent speaking look. Such paintings or art on the walls doesn't make the corridor look lonely and alone. As it a lengthy way to pass by hence it is important for the walls to get engaged with some soft spoken designs and decors.
Corridors + sculptures + light tone walls = amazing pathway to walk by. It is like walking through an art gallery. Such corridor settings are very impressive for hotel design settings.
Keep it more lively and smooth by placing few indoor plants. They are perfect to make a hospital corridor look green, peaceful and positive. Similar kind of green setting can be used for college and school corridors.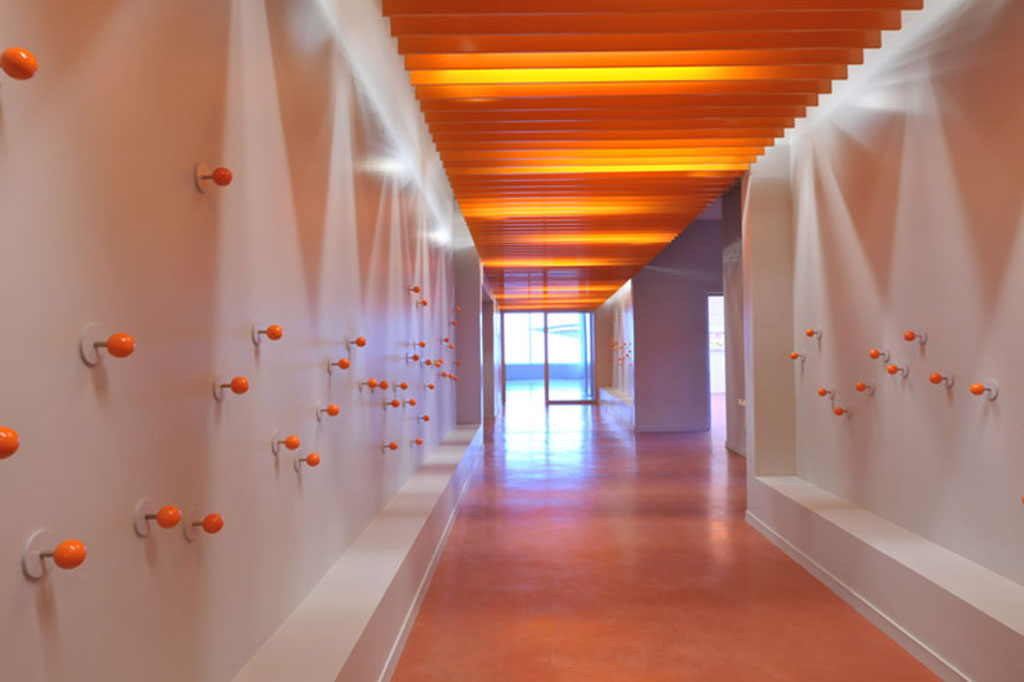 Make it more authentic with traditional arch& lintel design concepts if you are designing it form some bungalow or haveli kind of traditional home. They fill in more of the life and original look to the country look styling and designing.
Four Single seating + Center table = sweet conversation pit veranda if connected with corridor outer area. They can be made more interesting and relaxing. They have that immense power to support your hectic schedules by just providing you a little corner of peace.
Glass walls with textured or itching effects pours in the class to the corridors. Even you may go for some stain glass painting walls to get a unique and colorful look for your offices. Such designing stunts make formal places bit interesting and pulls them out of the monotones effects of work.
White walls speak the language of royal corridors and if blended well with the soft light effects of artificial illumination and has some natural light intake to the gallery, it makes it look simply mesmerizing and awesome.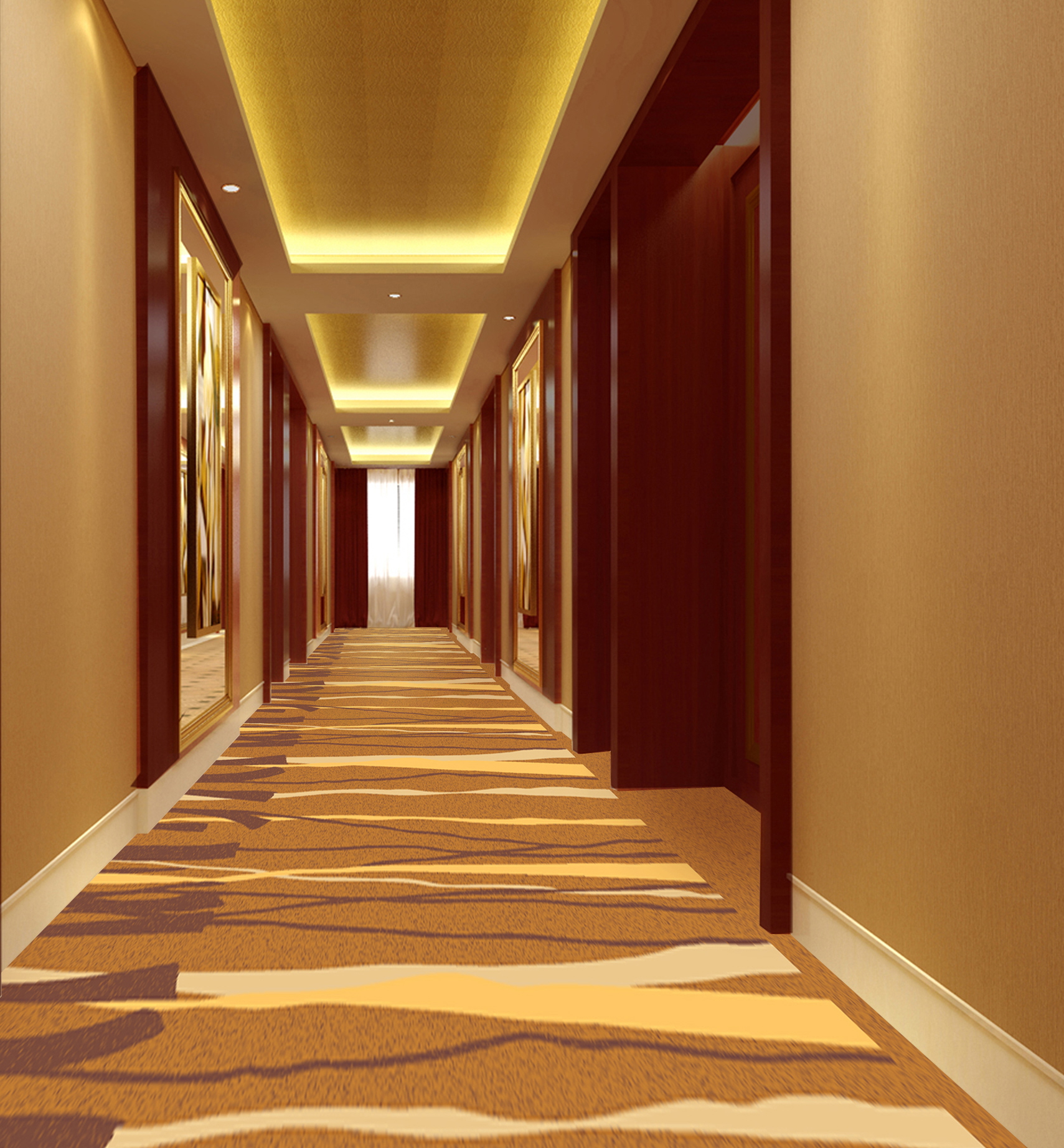 Apart from all these designing and decor things keep your corridors and verandas spacious, well ventilated, and well illuminated by good source of natural light and artificial illumination.  Pamper them with light and soft tints of colors to get more of the sober and simple looks. Use of mirrors, some seating, textured glasses as partition walls, steel channels to support with etc. can be used to get a desired and appreciable looks
Always remember, corridors are long so don't extend their length by unwanted elements or over designing. They are meant to be silent, cool, relaxing, sober and well connected to the rooms and spaces of the respective interiors. Corridors are silent but we can make them speak sweet with the tools of designing and décor world.

comments