Walls hooks don't have a really cool and impressive reputation between us and especially when it comes to the designing of any particular room. We basically try to avoid using wall hooks as they give a shabby and unwanted looks to your design idea. In fact wall hooks were being replaced by open wall racks, shelves, stylish glass slabs etc. But times have change and modern wall hooks has given a warm, stylish and cool knock to our designing door steps. Now a days wall hooks are not just an accessory or a needful thing to place on they are more stylish now, much more creative and have an elegant innovative looks to match up well with the interior designing of each room accordingly.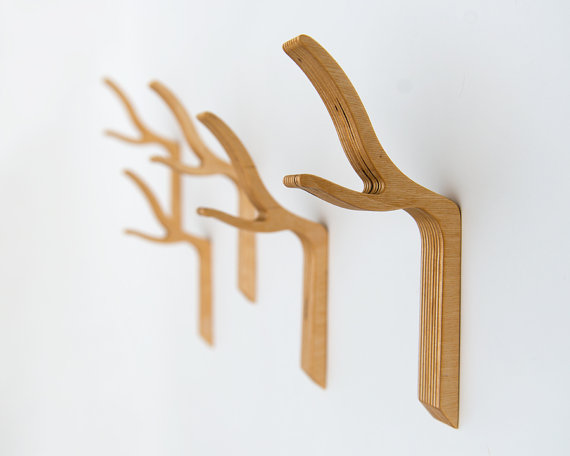 What if they come in different kind of colors, style range, pattern, material etc. to match the quality and needs of your interiors? I am sure you would love to install them in your rooms. Market if flooded with creative, naughty, wild and innovative modern wall hooks which will be well suitable for your bedroom, kids room, living area (behind the door), study room, kitchen etc. You just need to browse the variety available in the market and choose according to your designing needs and requirement. They are a trendy and handy thing to move with. Such wall hooks actually saves lots of extra space and they hardly engage any floor area as well.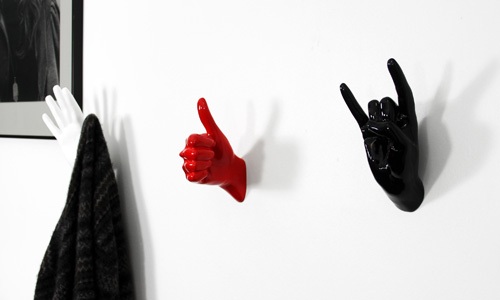 Benefits of installing modern wall hooks:
They add an aesthetic appeal to the room.
Safes lots of floor space which gets engaged unnecessarily.
They give us a quick and fast storage or hanging space when we are in hurry.
You are in the room and hang your keys, coat, etc. to the nearest wall.
When installed at a good height you can keep your keys, towels, hats, bags, etc. away from the reach of small children.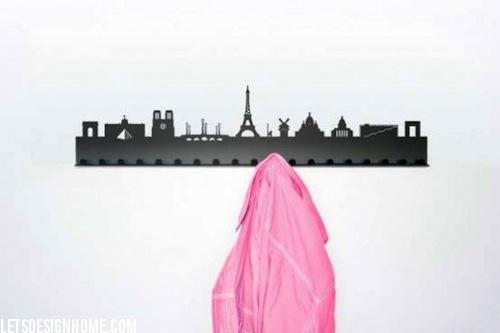 You may customize your wall design settings with different kind of modern wall hooks suitable according to your room designing and decoration.
Give your wall a city look with innovative and superb city design wall hook. They are perfect for your modern house designing. They give you a feel of personal touch and keep you connected with the modernization of city.
Baby or kids room wall can be cultivated with sweet, innocent, soft and cute butterfly hooks, star hooks, rainbow hooks, clouds hook, cartoon hooks etc. They are simply adorable, colorful and suits up well for kids room environment. Kids will simply love to hang here bags, cycle keys, soft toys etc. It is like adding a sense of soberness and innocence to their little world.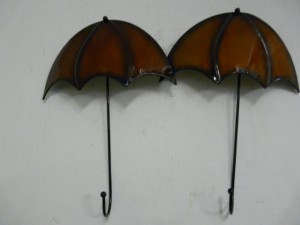 Grow up colorful with different kind of falling colors hooks. They are simply loveable and adorable. They suit well in every room; great with all sort of designs and blends well with overall décor. They can add life to simple white walls of living room and bedrooms. They play as a texture as well.
Make your monsoons more wet and hide yourself from sun during sunny and hot season with the unique umbrella wall hooks. Such small, sweet and adorable umbrella hooks gives an impression to fall in love with.
So, don't let your wall go empty and lonely. Dress them up with these lovely, innovative and super creative modern wall hooks. It lifts up your wall designs as well as gives you a trendy and quick space to install your belongings in a rush. Hook your walls with modern wall hooks and enhance your room presence and interior designing.


comments